Cheap Renovation Ideas For Kitchen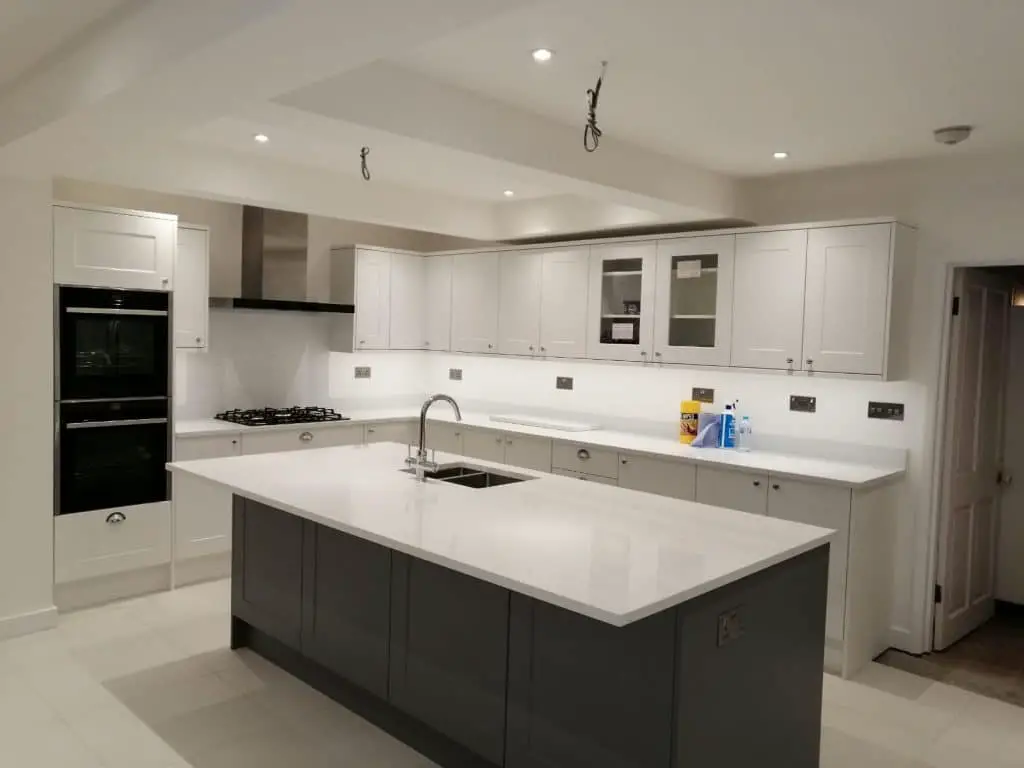 It's important to be realistic when renovating on a budget. Keep in mind that your budget will be a key factor in determining which contractors, appliances, and materials you can use for your kitchen renovation. Do your research before setting a budget so you have an idea of what you'll need. Once you have all the information you need, you can work out a budget that makes sense for your project. It's also a good idea to have a cushion for unexpected costs. Even the best-planned budgets can be thrown off track if something unexpected comes up during the installation or final renovation stages of your kitchen.
When getting quotes from contractors, make sure to get at least three so you can compare prices and find the best value for your money. Don't automatically go for the lowest bid— it's worth it to spend a little extra to get quality work.
It's important to take your time when shopping for appliances for your kitchen. Prices can vary greatly from store to store, so it's worth it to wait for a sale. You can also save money by buying all your kitchen appliances from one store. Another way to save money on your kitchen renovation is to be disciplined with your spending. When you have the urge to buy something that you hadn't planned on, resist it. Discipline will help you stay on budget.
There are several things you need to think about before beginning your kitchen remodel, such as what you want the final product to look like, how much money you're willing to spend, and what kind of timeline you're working with. Out of all the rooms in your house, the kitchen is probably the most versatile.
When planning a kitchen remodel, it's important to keep the three main kitchen functions in mind: storage, food preparation, and clean-up. A well-designed kitchen will incorporate all these functions into the layout. The classic "work triangle" is a good starting point for defining the layout. The kitchen sink, refrigerator and stove should be arranged in a triangular pattern for maximum efficiency. Keep these tips in mind and you'll be sure to have a functional and stylish kitchen in no time.
Bathroom Renovation on a Budget
Bathroom renovation is a multi-stage process that can be done all at once or incrementally, depending on your preference. A complete bathroom renovation may include tasks such as installing new bathroom fixtures, re-tiling, painting, and installing a new shower cubicle. Even something as simple as replacing bathroom accessories can be considered a form of renovation because of the amount of work involved.
If you're planning to refurbish your bathroom, it's worth getting advice from bathroom suppliers and fitters. A new bathroom installation typically involves three stages: removal of the old bathroom, installation of the new bathroom, and decoration. Old bathroom removal works include removing the wall and floor tiles, stripping old bathroom units, and stripping the ceiling if necessary. Then comes the installation stage. This involves installing a new ceiling, new walls, and a new floor if necessary.
Bathroom plumbing and electrical work should be done at the same time. These works are important for the location of the new bathroom units and electrical equipment (lightning, extractor, shaver, under-floor heating, towel heater, etc.). Then comes plastering (levelling of the walls and the floor surfaces), processing the walls with special waterproof sealant, tiling, painting decorating, and fitting accessories.
Bathroom units relocation is a complex process that should only be undertaken by a professional builder. Bathroom tiling is an important part of the decoration, and it needs to be approached carefully depending on the type of tile being used (ceramic, porcelain, natural stone). The size of the tiles also matters (big, small, mosaic). If you use large tiles, the room will appear larger. If you place the tiles horizontally, the floor space will seem bigger. And if you place them vertically, the height will seem bigger. Choosing your bathroom tiles might be the hardest part of the bathroom refurbishment project. With all of the different colours, sizes, styles, shapes and grades available, it can be overwhelming to choose just one.
Bathroom accessories are not only useful for bathing but can also emphasise your good taste and style choices. However, with new designs being released almost every day, it can be difficult to keep up with the latest trends. That's why it's always best to consult with bathroom installation experts when planning a bathroom renovation. They'll be able to help you create the perfect space for relaxing and unwinding in. Thanks for everything, bathroom Experts!