Alez Architects are a London-based RIBA Chartered architectural practice that is passionate about turning their clients' ideas for their home or development into reality. We sat down with the director of the firm Mauro Gonzalez for a Q&A on everything residential architecture.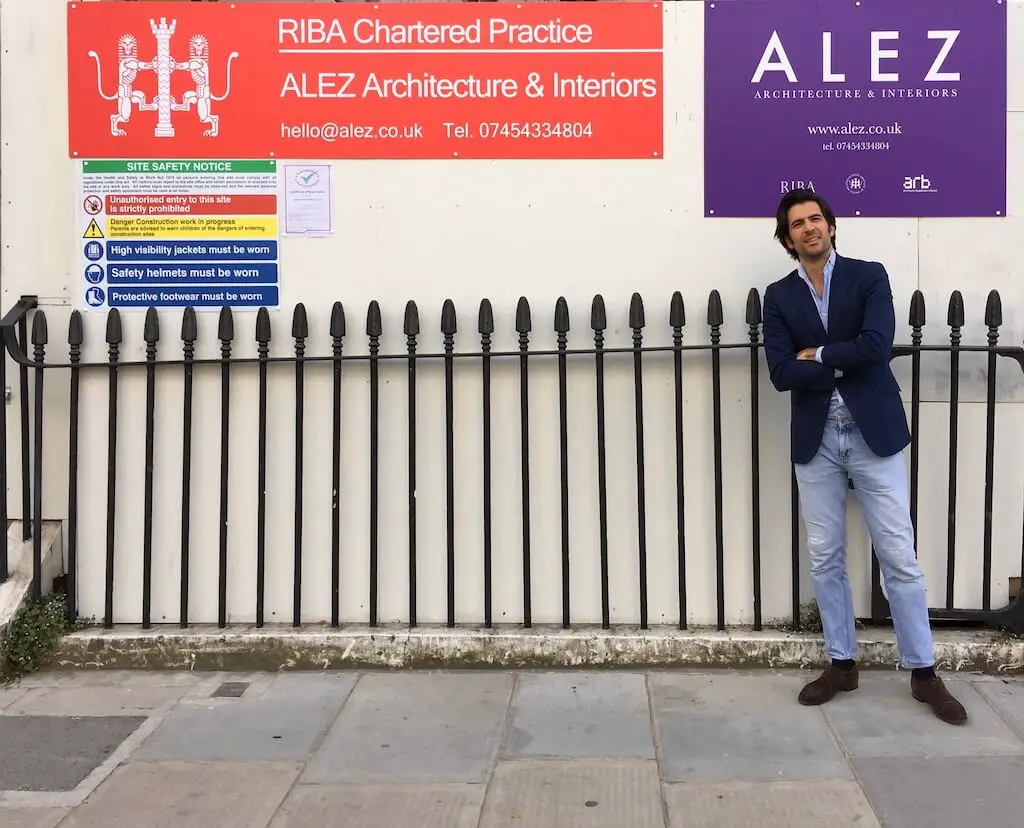 Tell us more about the "South Wimbledon" project, which received a lot of attention when we featured it on our Instagram page?
It was one of our first built projects, and therefore special for us in many ways.
The house was in a truly bad condition. The owner is a property professional who owns and manages an extensive portfolio across the UK.
The client´s request was to have a versatile and flexible property, maximising and optimising layouts and size. To make things more challenging, the budget was rather tight. The development was possible thanks to a combination of PD rights, full planning applications and a strict control of costs from the very early concept stages.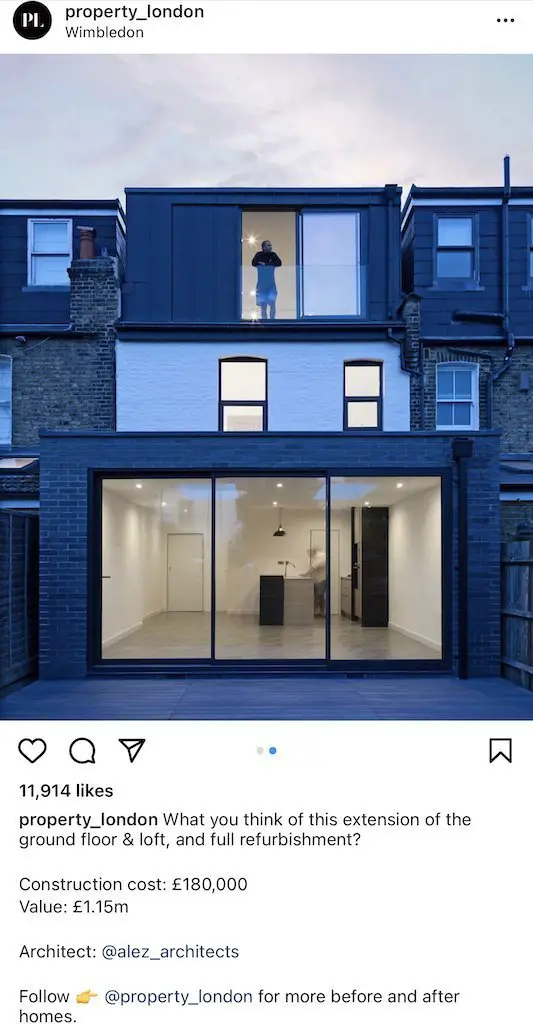 The existing brick was London stock, painted white. It was costly to clean and expose it, so we embraced this existing feature fully, resulting in the bold black and white appearance of the proposed new building. The original elements remain white, while the new ones are black. In this way, the house expresses itself in an honest manner, giving a clear view of what is new and what old.
The end result is, as we like to put it, bold and contemporary yet honest and connected to its roots and past. It is one of the most outstanding properties in the terrace and in the area, and it took just a week to get the tenants in. The client's only regrets are, perhaps, not having asked for a higher rent, or not living in the house himself.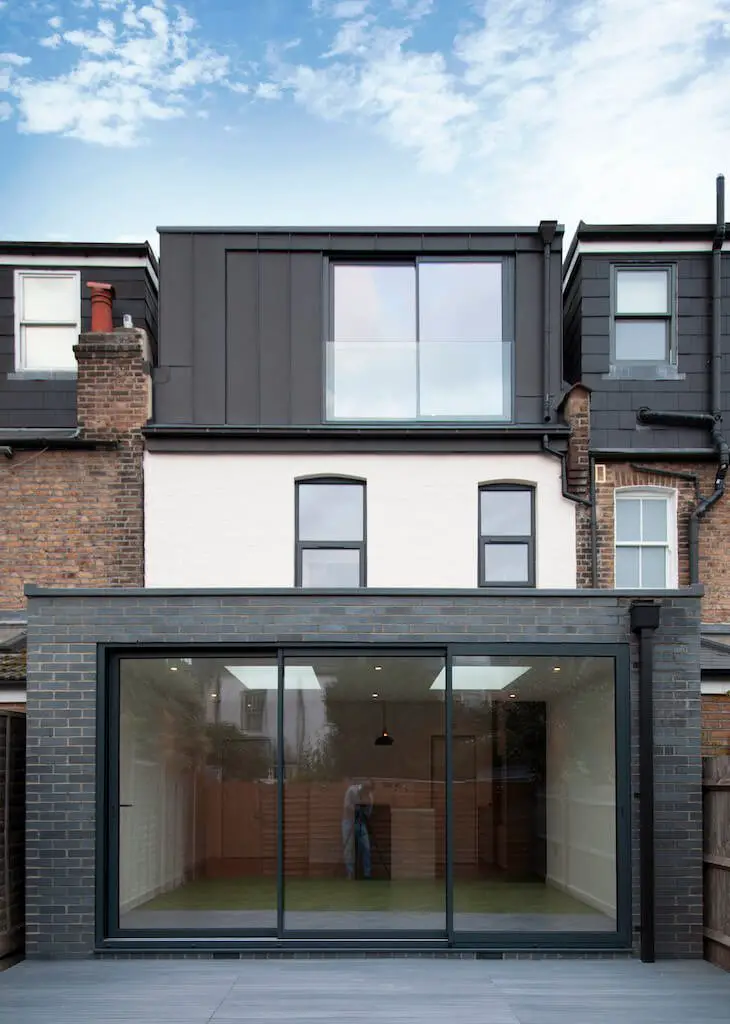 What other architectural work do you like, and where do you get your inspiration?
We admire simple, honest architecture that improves people´s lives. This sounds simple, but I'm afraid it is not. To achieve this, at a very primary level (often underestimated), a house must conform to three principles that are basic, but often overlooked:
Real shelter and protection: It can be luxurious and spacious, yet feel uncomfortable and strange.
The house itself should remain on a ¨secondary plane¨− in other words, a building must not speak louder than its occupants.
It should be the ¨medium¨ between people and Nature, between the human scale and a much broader context, which could be landscaping, other buildings or just history and tradition.
Some small, London-based practices that I follow and admire are: Mclaren Excell or Proctor and Shaw
What procedure do Alez Architects when designing an extension?
The procedure starts with the first consultation, ideally at the property or plot where the project will be developed. At this first meeting we gather all the client's information, requirements and desires. The main focus is on what the client wants to achieve and the best ways or strategy to achieve that.
Using all this information, we develop different schemes, the aim being not to pick one but to engage in open discussion about the different options and ideas, to see what the client likes and dislikes about each, and to put together ideas.
At the end of this stage the final proposal is ready to be submitted to the LPA for approval. Only when we have assurance that the scheme is lawful can we proceed to the technical design and construction documentation.
Furthermore, we work on the final proposal to achieve enough detail for the contractor to know exactly what to build and how to build it. This involves a set of extremely thorough drawings, which include material connections and construction details. This level of detail is essential in order to build the house to a high standard.
Do you need to consider any environmental factors in the design process?
Yes, of course, a sustainable design must avoid any negative impact on the environment. The two basic principles of sustainability are to reduce consumption of energy and to minimise waste.
The main aspects that need to be considered are: optimisation of the site, designing buildings that last, minimising consumption of non-renewable energy, and the use of easily accessible products that can be produced or sourced locally.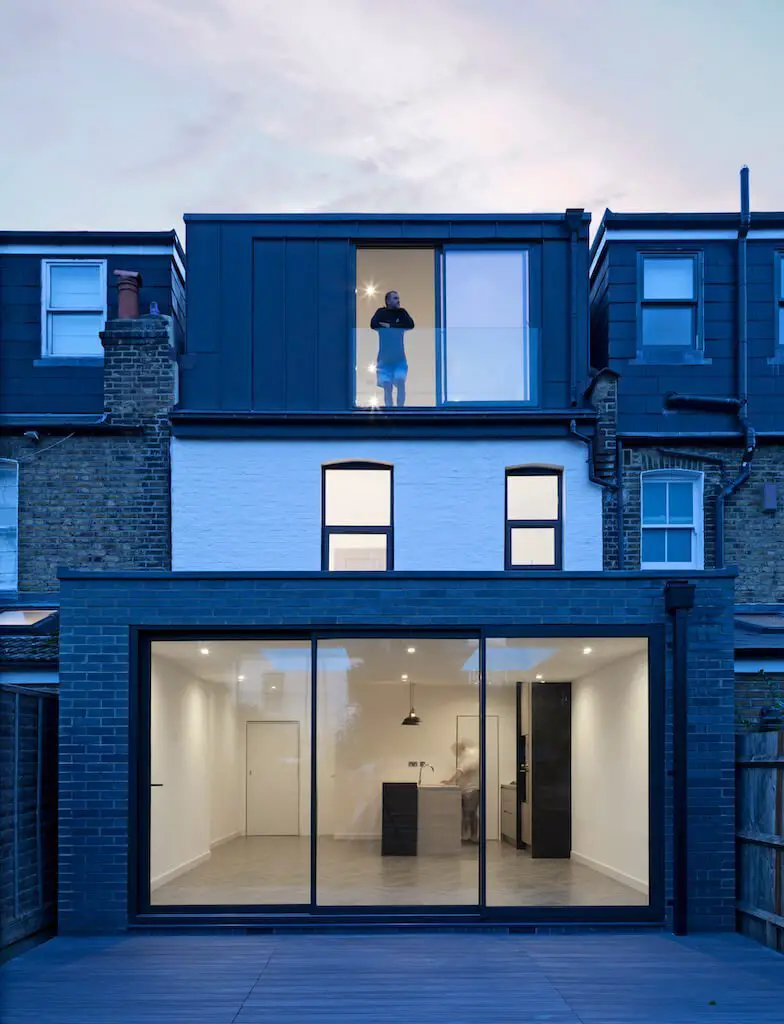 When did you first realise that you were interested in the world of architecture?
From a very early age I always had a particular interest in houses, which later led to studying Architecture at university and then to dedicating myself to it professionally, For better or for worse, being an architect has shaped the way I see the world.
What is the most exciting project you have been involved in?
All projects are exciting in their own way, and it would not be fair to choose just one. If I had to choose, I would say the project of starting my own practice in London completely from scratch has been the most exciting one ever .
What Projects are Alez Architects currently working on?
There are a few 'live' projects at different stages, and in different parts of the UK, and some overseas ones as well. We may be submitting a full planning application for a double-storey upper extension to an existing building, which will result in 20 new flats. Simultaneously we have one 'live' site in Spain, and we are in conversations about opening a branch in Madrid.
Are there different factors involved when selecting materials to be used?
Materials have an important role in any project. At end of the day, they are what you touch and feel. Consider for a moment how many times a day you touch things. Touching and feeling are undervalued senses.
Authenticity is critical too − if it is not what it looks like, or does not feel as it should, then it is a fake, so it should simply be avoided.
Also, with the passage of time, materials age in a certain way, which can be either positive or detrimental.
Having said that, materials usually have to conform to the client´s wishes and to the location. We believe that a building must answer to its function and its surroundings.
How do you create your individual stamp in a competitive industry?
It is certainly a competitive industry. We specialise in residential architecture, we take pride in our ability to design affordable luxury homes, and we believe that luxury has less to do with wealth and more to do with ideas, experiences, meaning and identity. It is therefore more democratic, accessible and potentially affordable.
What are your favourite types of properties to design?
If it is challenging it is exciting, so any residential project with an interesting environment or history attracts our attention easily. Intricate, small and strange schemes with difficulties are challenging, too.
Are there any art movements that influence your work?
We develop modern architecture and design, but we do not follow any particular movement. We believe in architecture that responds to its function and context − for us, the central point is always the user, not the building.
We try not to follow movements or trends. Perhaps the highest grade of sustainability a building can achieve is to be timeless and to last for many generations.
Are you given creative control in a lot of your projects or do you normally have to follow a strict brief?
The combination of a client´s brief, Building Regulations, Local Planning policies and constraints, technical and budget matters, results in a rather rigid programme.
That is why creativity plays an important role, and why architects exist. The more rigid the brief, the more creativity is required to find the best solution.