Corbelled brick is custom-made, special shape bricks used as decorative pieces in building elements such as columns and arches. Set up on the top of a load-bearing wall, corbelling creates an archway effect. This architectural technique was developed during medieval times when builders had to work with limited supplies.
History of corbeled masonry:
The corbel was introduced into Western architecture during the Italian Renaissance by Donato Bramante when he designed St. Mark's Basilica (1462-68) in Venice, Italy. The corbel arch was also known in Ancient Egypt from 3100 BC to 2700 BC. It became an architectural adornment that appeared in most cultures around the Mediterranean Sea throughout antiquity. In ancient Rome, corbels initially took the form of tree trunks, cylinders, or short stubs cast in concrete.
How to use Corbelled Brick to add a Unique Feel to Your Exterior
YARD Architects was approached by a client who sought to create an ambitious and sophisticated design for their new home, one which combined pragmatic spatial arrangements with dramatic architectural interventions. The initial design process explored numerous ways to achieve what they were looking for: the ground floor space included both studio and shower room spaces as well as generously sized living quarters; in total there are separate areas designated not only for Paul's work but also his social needs.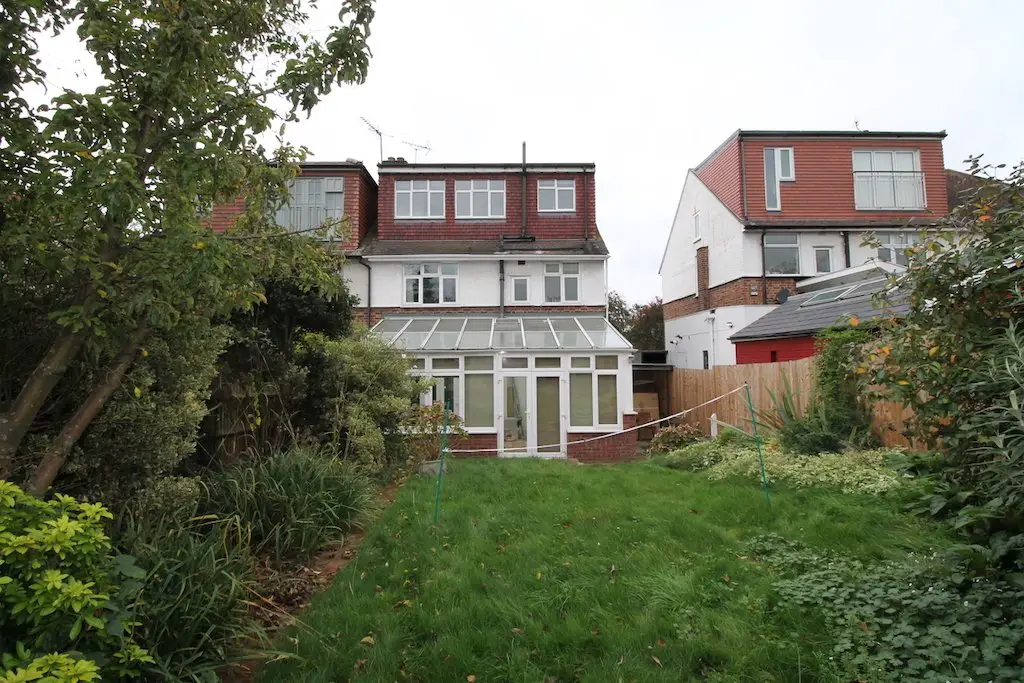 The kitchen is contained within one of the corbelled brick volumes, built around a large island unit where Jo wanted to be able to cook with her two boys and look out at their garden. This space also doubles as a servery for guests who are visiting outside. The dining space is designed to maximise the experience of natural light and views. The piano area features a beautifully framed glass door that opens up into an inviting garden, perfect for entertaining guests with your favourite tunes.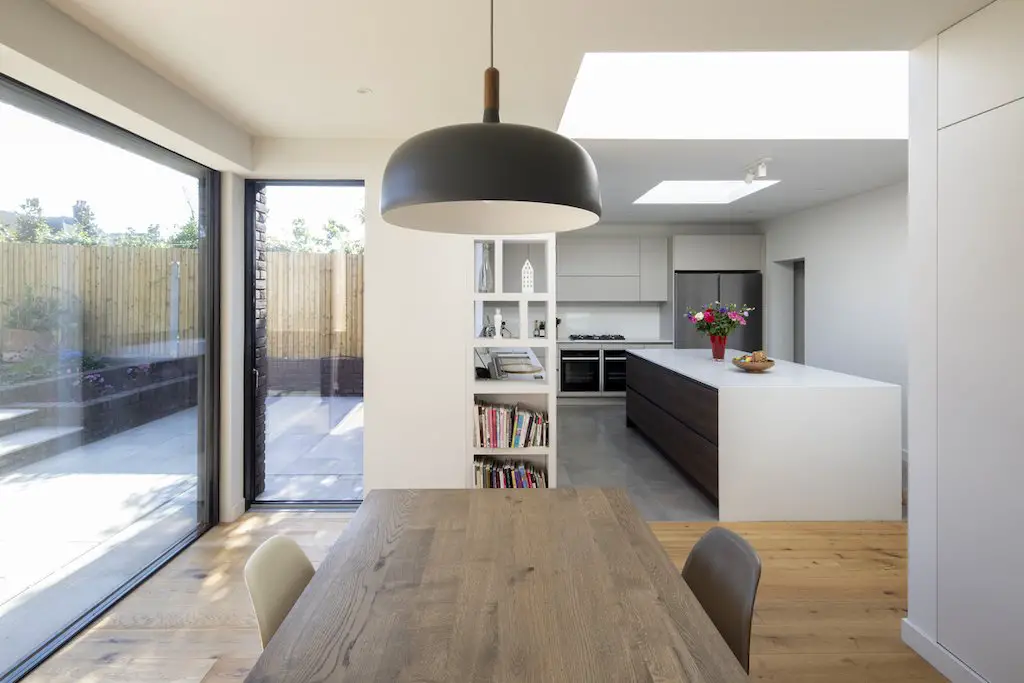 The two volumes of this home are separated by a large roof light, which provides the initial statement upon passing from the traditional 1930's styled front portion to the contemporary additions at back. This spatial axis is defined and aligned in such a way that light penetrates deep into its plan before it gets blocked out by noon sun.
The facade of the extension is weighty and sculpted, giving it a heavy but elegant appearance. The brown colour was mixed with mortar to create an even finish that makes each brick stand out from one another in clear definition. There are no slips or special bricks on this project – all construction is done traditionally using mortar reinforcement for corbelling as necessary for soffits over kitchen areas.
Details
| | |
| --- | --- |
| Project size | 175 m2 |
| Project Budget | £205000 |
| Completion date | 2019 |
| Building levels | 3 |
Photography by Richard Chivers