Coffee tables are an integral part of your living space and offer a great space to place books, candles and your hot beverage. It can be hard to find one which is both functional and aesthetically pleasing, which is why we have compiled a list of the top 10 coffee tables on the market.
Goldfan High Gloss Coffee Table Modern Rectangular Sofa Side Table
This storage table is great for either the office or living room. Its bold appearance makes it a perfect statement piece, and there are also 3 shelves to store all of your bits and bobs. One reviewer stated:
"I'm so pleased with this buy. It came quickly, was easy to build and it's nice and sturdy. It's perfect and looks more expensive than it was. I'm over the moon. Recommend 100%"
Check Price on Amazon
---
Nesting Coffee Table, Caramel Marble & Amber Glass
The Tiziana Coffee Table is a set of 2 nesting tables that have a premium feel and look. The tables entwine and feature oval-shaped tops and refined metal legs. Perfect for a room that already has a lot of colour, the neutral design is low-key.
Check Price on Made
---
Chennai Coffee Table
If you want to make your coffee table a talking point, then this is the one for you! It is steeping in character and is built from Indian railway sleeper wood, which is naturally weathered and has a wonderful surface texture. The coffee table also features an X-shaped stainless steel base and glass top, helping to add a touch of glamour.
Check Price on Furniture Village
---
OFCASA Black Glass Coffee Table End Side Table
The top is made of tempered glass for safety and the table top can be cleaned with a damp cloth. The silicone gasket on the iron frame absorbs the vibrations of the glass to ensure that the structure remains stable. One happy customer stated:
Wow what can I say, I love it! It really is a stunning piece of art. This vibrant coffee table fits perfect in my lounge and was easy to put together. I was expecting delivery to be in 2 to 4 days, so pleasantly surprised when I got it today, when I only ordered it yesterday evening. Total recommend
Check Price on Amazon
---
Aula Nesting Coffee Table
The Aula Coffee Table, is a set of 2 nesting tables joined together in the middle. This stylish piece helps to inject character into a simple living room, and also has a lot of space to place your items such as: mugs and books.
Check Price on Made
---
Albarino Coffee Table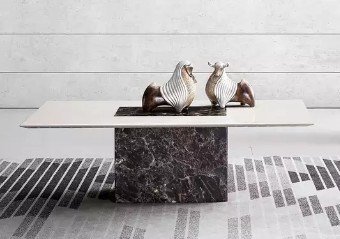 This coffee table is extravagant and striking, and features a pedestal base. If you like designer furniture and want to add a sense of drama to your living room, then this is the table for you. It is also a large scale piece, which is made of white quartz marble topped with a marble-effect finish. It is also easy to clean, as you only need to equip yourself with a damp cloth and a dry soft duster.
Check Price on Furniture Village
---
Spiro Coffee Table
The Spiro Coffee Table is based upon the design of the woven basket, and has an intricately constructed base. The striking design also features functionality, as the circular glass top is resistant to spillages – making it the perfect place to put your hot beverages!
Check Price on Furniture Village
---
Lomond Lift Top Coffee Table
The design of this coffee table brings together aesthetic and functionality. This piece, with sleek brass legs and a mango wood finish, also extends into a table – which means you can now comfortably eat breakfast on the sofa.
Check Price On Made
---
Fusion Coffee Table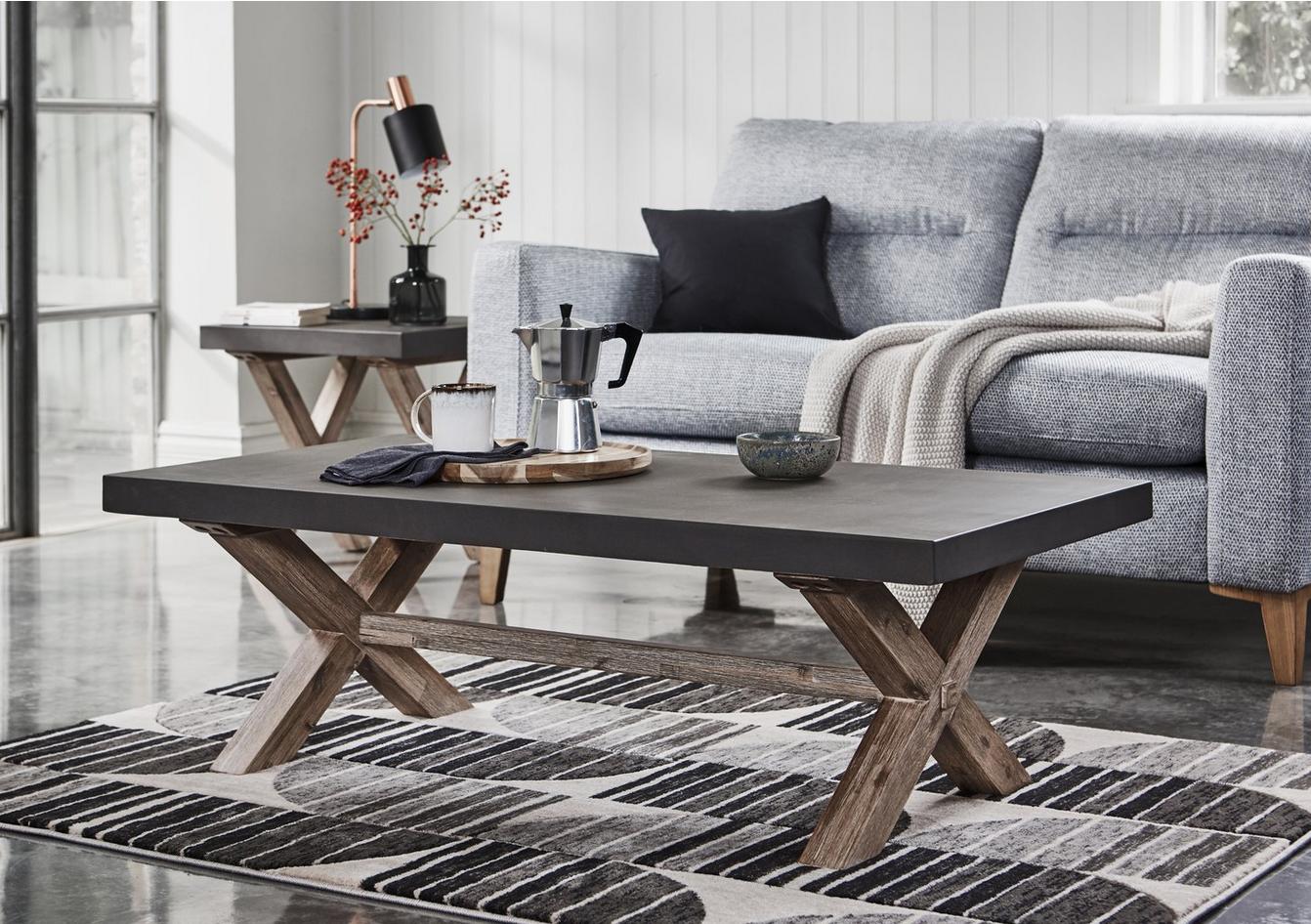 If you have a bright and airy living room, then you most certainly need this solid acacia wood coffee table. This elongated, yet low, designed piece is the perfect place to place your decor items.
Check Price on Furniture Village