Beautiful homes are not born, they are made. Sometimes an extension is one of the best ways to make your home even better than before. Take a look at how Paul Archer Design created a spacious garden pavilion for relaxing in peace and tranquility.
Mount Park House is a substantial Victorian house in West London with a north-facing garden. Like many of these Victorian houses, it has well-proportioned, light and spacious living spaces at the front which contrasts with its dark kitchen spaces in the back.
The client has older sons in higher education and starting careers, so in the evenings the kitchen area tended to be the central hub for the family. We made a new space in the kitchen that would become the focal point for their evenings together. The challenge was to make this small area into an inviting place where everyone could gather around cooking and eating.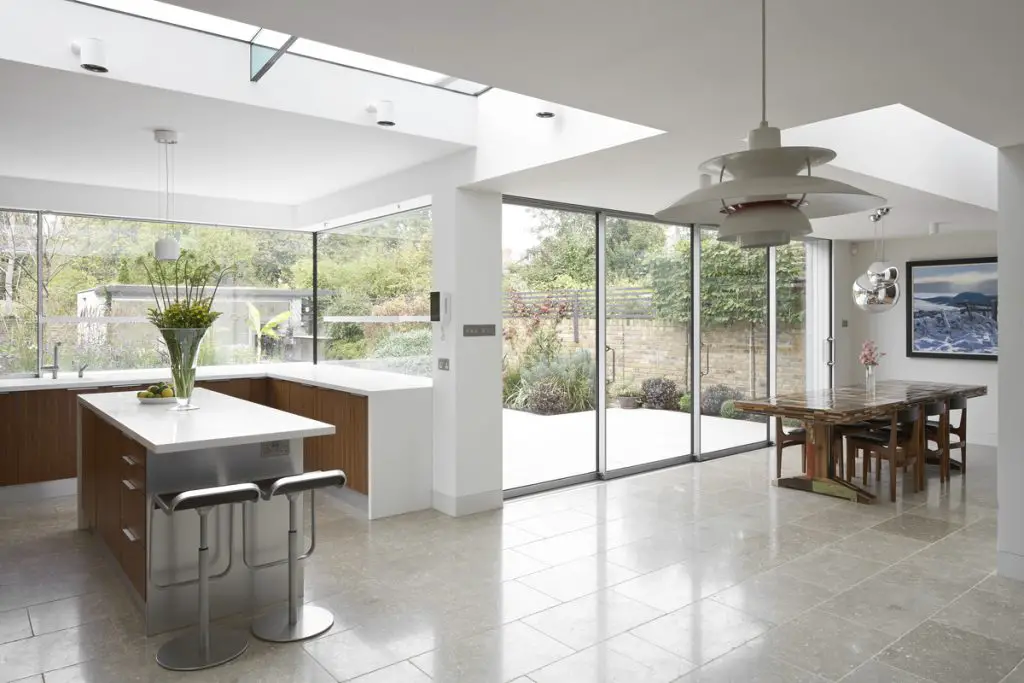 The project is in two parts – the extension and garden pavilion, each facing one another across the lawn. The kitchen projects out into the garden with a Corian worktop used inside and outside while the new garden pavilion has an outdoor kitchen to cook in full view of the guests!
The patio has a timber trellis, allowing you to sit out and enjoy the sun. The main house faces north so your focus will be on setting up a view of the garden rather than sitting outside.
Internally, the extension has three key spaces – kitchen, sitting and dining. These are arranged so that you can socialise between all of them. There is a level change of several steps to take you back up to the older house. This gives a subtle differentiation between old and new—but also allows deeper areas in the house have better views out into their garden through the extension's windows.
The garden pavilion is used as an art studio, but tucked around the back you will find all the storage necessary to keep a well-maintained garden. One large roller shutter covers almost half of one wall and rolls up to give access to a 1m deep shed.
Architect: Paul Archer Design
Details
| | |
| --- | --- |
| Project Budget | £400,000 |
| Completion date | 2014 |
| Building levels | 3 |
Photos by Marcus Peel