London, the heart of the UK's property market, continues to allure potential homeowners with its blend of history, culture, and modernity. Despite the prevailing notion that properties in the capital are priced exorbitantly, there are still some gems to be uncovered for the discerning buyer. Here, we spotlight five new build homes under £400k that offer more than just an address but a lifestyle.
Eastman Village: Harrow HA1: £342,000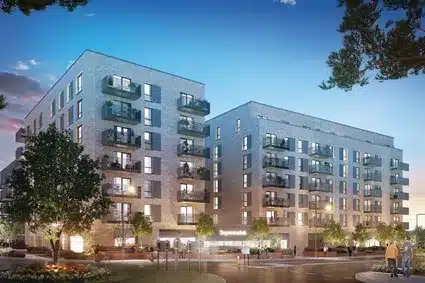 Location: Nestled within the esteemed Robertson Apartments in Eastman Village, Harrow.
Floor & Size: Situated on the second floor, this home boasts a total area of 553 sq ft (51 sq m).
Design & Features: This one-bedroom apartment is emblematic of contemporary urban design. The open-plan layout seamlessly integrates an L-shaped kitchen, replete with state-of-the-art built-in appliances and generous counter space. The living area extends gracefully onto a private balcony, offering tranquil views of the communal landscaped gardens. The spacious bedroom further solidifies the home's emphasis on roominess, a sentiment also reflected in the expansive storage cupboard located in the hallway.
Unique Selling Point: What sets this apartment apart is the cascade of natural light it enjoys, illuminating the interiors from morning to afternoon, crafting a serene atmosphere ideal for both work and relaxation.
See the full listing on Zoopla
Sterling Place, Burlington Road, New Malden KT3: £379,500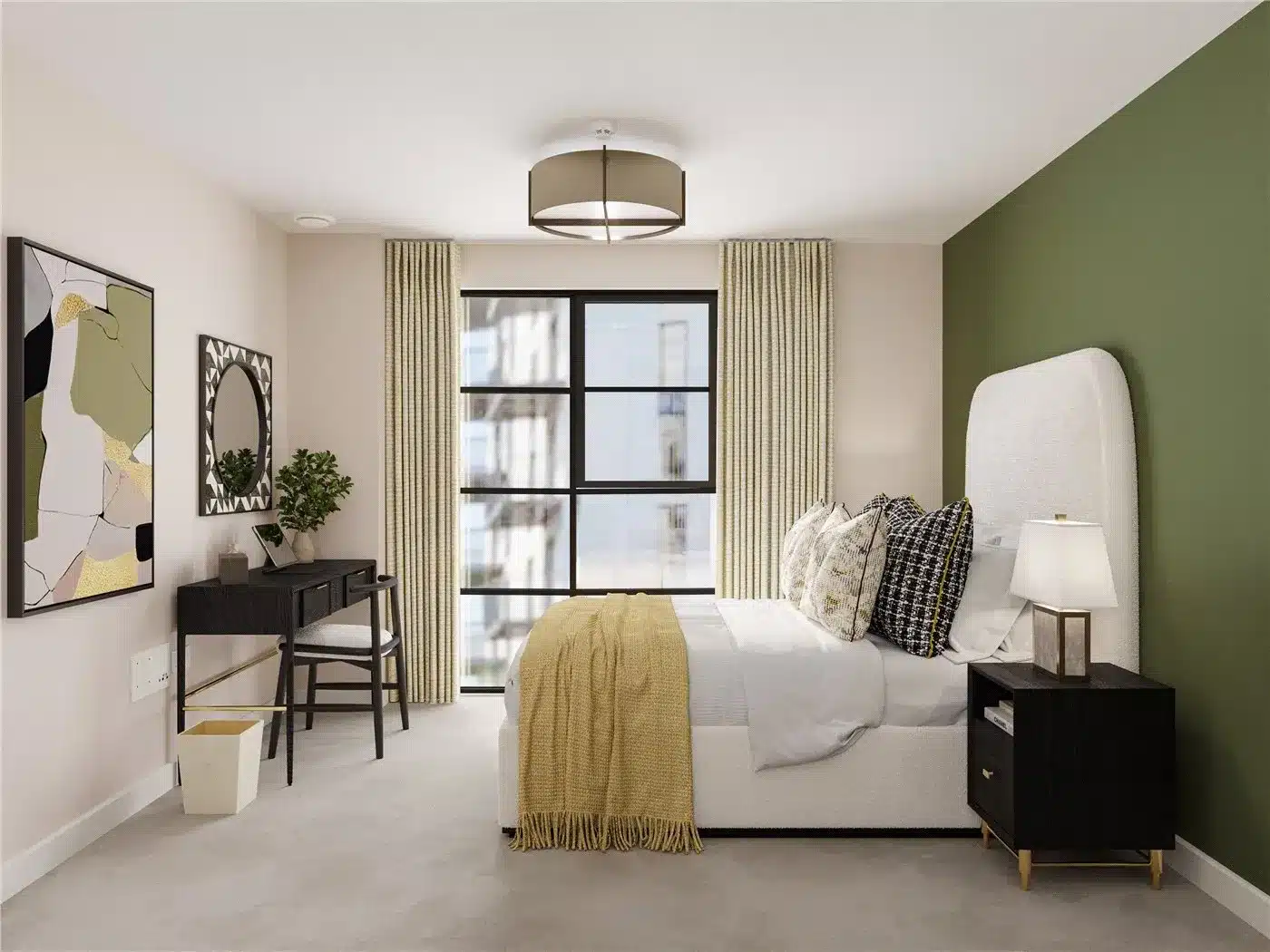 Amidst the urban sprawl of South West London stands Sterling Place, the latest offering from esteemed developer Barratt London. A melange of 1, 2, and 3-bedroom residences, this development paints a picture of opulence against the backdrop of intricately designed landscaped gardens.
Key Features At a Glance:
Newest addition to Sterling Place's repertoire of homes.
Situated on the first floor, this one-bedroom gem is the epitome of luxury.
The south-facing private patio, basking in the morning sun, is an invitation to serenity.
Efficient use of space with two expansive storage cupboards.
Access to meticulously curated landscaped gardens for residents.
A bathroom that marries style with modernity.
A kitchen complete with integrated appliances, catering to culinary pursuits.
Location & Connectivity: Sterling Place enjoys an enviable location in the heart of South West London. Connectivity is its forte with Motspur Park station a mere 10-minute walk away, ensuring swift transit to London Waterloo in just 25 minutes via South Western services. Moreover, Raynes Park station lies in close proximity. For those inclined towards outdoor pursuits, Beverly Park, equipped with sports amenities and children's play areas, is just a 10-minute walk. Additionally, Raynes Park Recreational Park, the most expansive green space in the vicinity, is only 12 minutes away by foot.
See the full listing on Zoopla
Greenview Drive, SW20: £375,000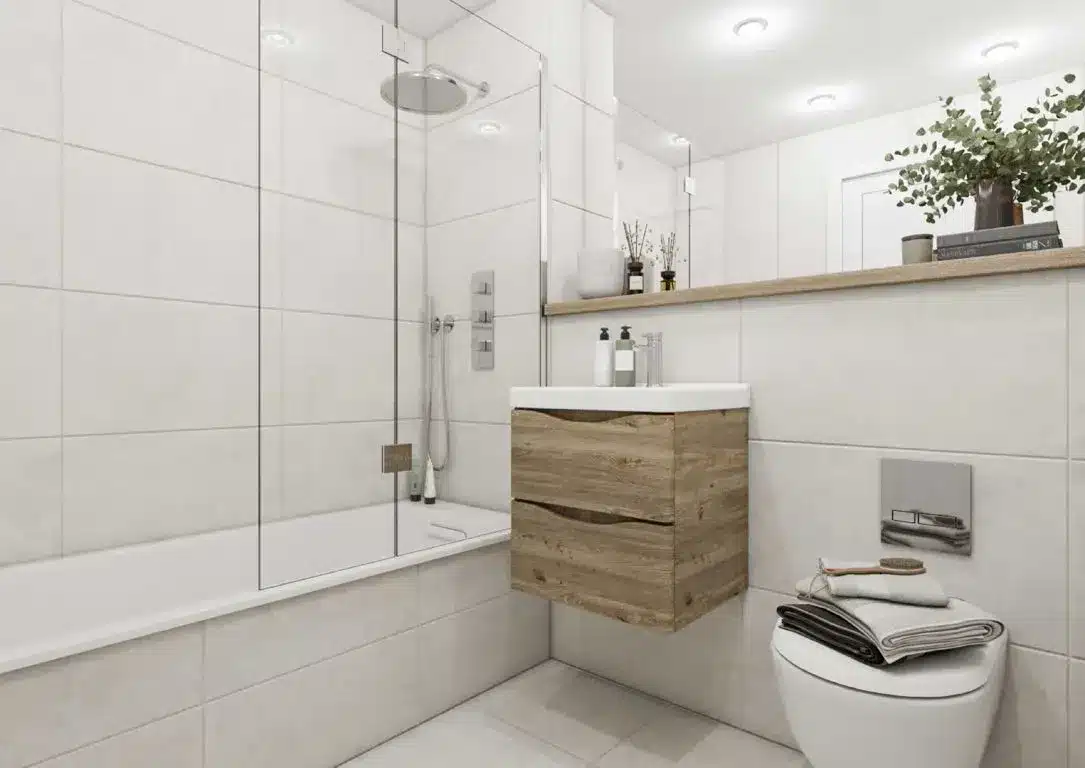 In the heart of Raynes Park, a verdant enclave within southwest London, stands Greenview Drive. This latest addition to London's burgeoning real estate landscape offers a prime one-bedroom apartment that perfectly encapsulates modern living.
A Glimpse into the Apartment: Scheduled for its first residents by Q2 2024, this one double-bedroom space promises elegance in every corner. A defining feature is its expansive balcony, offering a private space for residents to relax and imbibe the tranquillity of the surrounding greenery. Central to the apartment's design is an open-plan kitchen-diner, a confluence of culinary space and dining elegance. Fitted with high-spec German appliances, culinary pursuits promise to be a joy. Adding a touch of luxury is the underfloor heating in the bathroom, ensuring warmth during the cooler months. The apartment, with its energy-efficient boilers, also pledges a commitment to sustainability.
Essential Amenities: Beyond the luxurious interiors, Greenview Drive offers an array of amenities that add to the convenience of urban living. A lift ensures easy accessibility to all floors. For those with vehicles, the allocated parking space is a boon, ensuring peace of mind.
Raynes Park – A Suburban Gem: Nestled within the London Borough of Merton, Raynes Park stands as a testament to urban convenience juxtaposed with a serene, residential atmosphere. The district offers a delightful blend of city amenities and green expanses, making it a sought-after location for those looking for the perfect balance between city life and suburban tranquillity.
See the full listing on Zoopla
Fairview Road, SW16: £350,000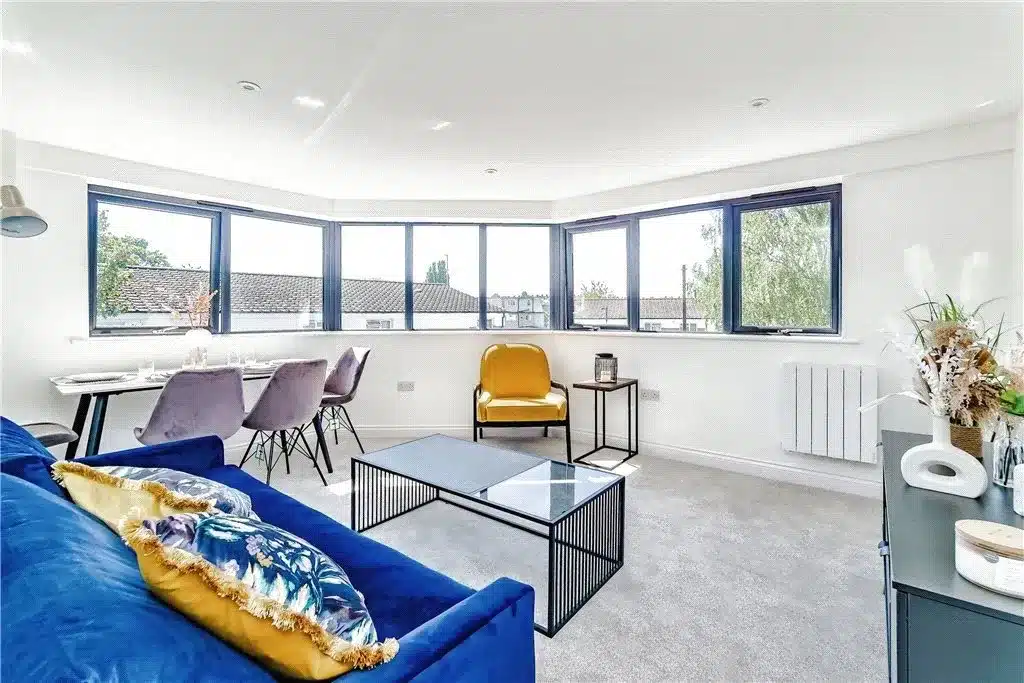 Introducing a splendid addition to London's SW16 post code: the brand-new apartments on Fairview Road. Nestled just a stone's throw away from Norbury High Road, this development offers a seamless blend of convenience, style, and modernity, perfect for the 21st-century Londoner.
Inside the Apartment: Positioned on the first floor, this expansive two double-bedroom apartment spans approximately 613 sq ft. Right from the entrance hallway, you're greeted by a chic, integrated kitchen, fitted meticulously with wall and base cabinets and high-end Bosch appliances – an ideal haven for culinary enthusiasts. Adjoining the kitchen is the living area, radiating an inviting ambience with ample natural light, further accentuated by the high ceilings.
Comfort hasn't been compromised with the sleeping arrangements; the apartment houses two spacious double bedrooms, offering both luxury and tranquillity. The family bathroom, fitted with top-tier Lecico sanitary ware, complements the bedrooms and promises a serene retreat. With a harmonious blend of vinyl flooring in the kitchen and bathroom areas and plush carpets in the bedrooms, hallway, and living room, every detail has been thoughtfully designed for the discerning resident.
Location: Location is key, and Fairview Road does not disappoint. Just moments away, Norbury Station awaits, connecting residents with Central London's vibrant heartbeats, making the daily commute or spontaneous city ventures a breeze.
Ready for Occupation: One of the standout features of these properties is their readiness. Potential homeowners or investors can take solace in the fact that these homes are move-in ready. For added peace of mind, a 10-year defect warranty is in place, making it a remarkable investment opportunity, be it for first-time buyers or seasoned property investors.
See the full listing on Zoopla
Ellison Road, SW16: £399,000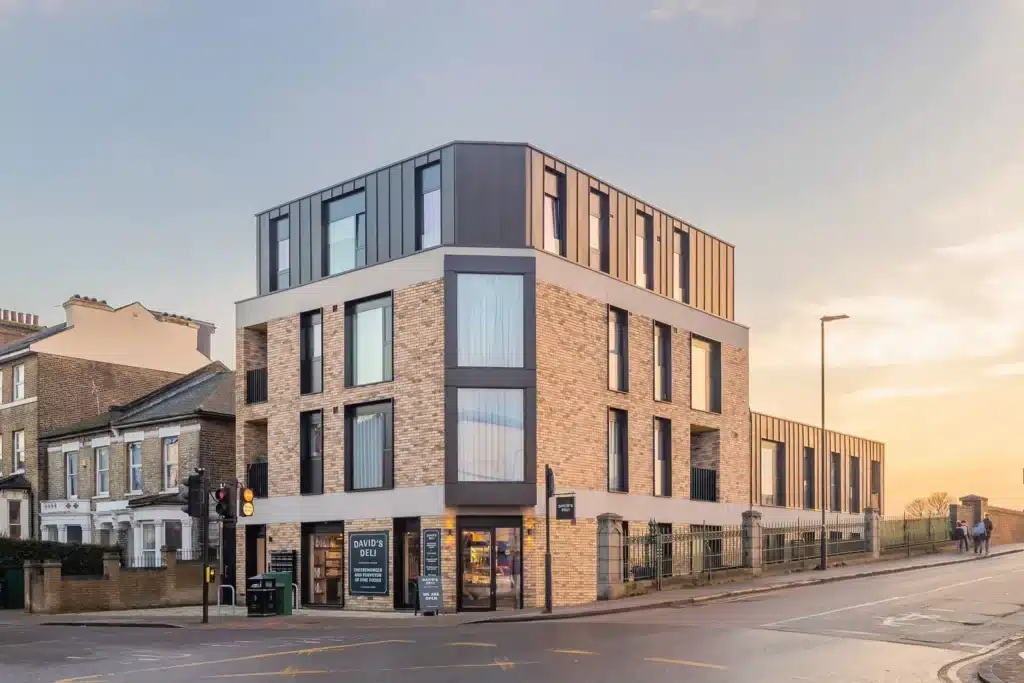 In the heart of Streatham lies a garden apartment featuring an emblem of modern living combined with the luxury of a private green space. This newly built one-bedroom apartment embodies urban sophistication and is all set to redefine ground floor living.
Detailed Design and Interiors: Spanning a generous 683 sqft, the apartment offers its residents room to breathe, move, and live without constraint. At its heart is an open plan kitchen, dining, and living area that invites both relaxation and entertainment. This space boasts a custom-designed kitchen, adorned with granite countertops, fully integrated appliances, and sleek concealed linear lighting, ensuring that every meal preparation becomes an experience in itself.
The apartment doesn't fall short on elegance either. The bathroom exemplifies modern luxury with its matte-tiled floors and shower walls, harmonising effortlessly with the high-end chromeware. The contemporary vanity cupboards add a perfect finishing touch, combining functionality with finesse.
One of the standout features of this apartment is the dual offering of private and communal gardens. Whether you're looking to host intimate gatherings on your private patio or enjoy serene moments in the communal green areas, the choice is all yours.
Location and Offerings: Situated a mere 2-minute walk from Streatham Common station, the location provides seamless connectivity, ensuring the hustle and bustle of city life is always within reach, yet far enough for tranquillity. As the final unit of our renowned Ellison Road Streatham Development, it holds a distinctive charm.
Furthermore, with an attractive 999 years lease and an exclusive offer where £1,000 per month is contributed towards your mortgage for the first year, Garden Apartment 2a not only promises a luxurious living experience but also an investment that is worth every penny.
See the full listing on Zoopla