Artel31 has created a new-build house using predominantly reclaimed materials in the centre of Bristol. The wedge-shaped site sits between two roads on a steep hill affording it great views out over Bristol but also of city life moving up and down the hill. The rear of the property was designed more intimately around an existing 300-year-old pear tree with small patios and planting bands to create a secret garden.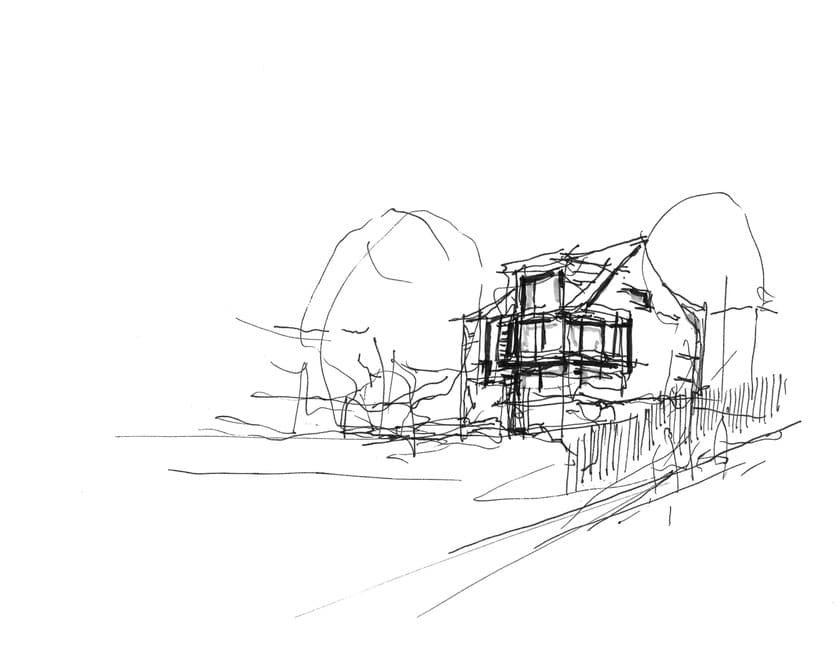 The main external aesthetic from the public realm juxtaposed a traditional form using reclaimed bricks and slate with two contemporary masses of wood and slate which dissect the historic form showing their subservience whilst retaining an element of balance.
To the rear of the property, the historic stone wall was used to rap a single storied green roofed garage which gave an external amenity space to the first floor – linking it to the garden and the pear tree.
The house has the main bedrooms buried into the hillside to minimise road noise in the quiet areas.
A yellow corridor is a homage to Jakob Gomez's – delineating an open plan space using just colour.
The reclaimed materials are also used internally with bike handlebars used as handrails and old anglepoise lamps mounted on the reclaimed steel roof structure to allow a flexible lighting solution for the living area, individual anglepoise can be pulled down as reading lights and individually switched on and off.
Artel31 also designed the majority of the furniture from shelving to sideboards and tables using reclaimed materials.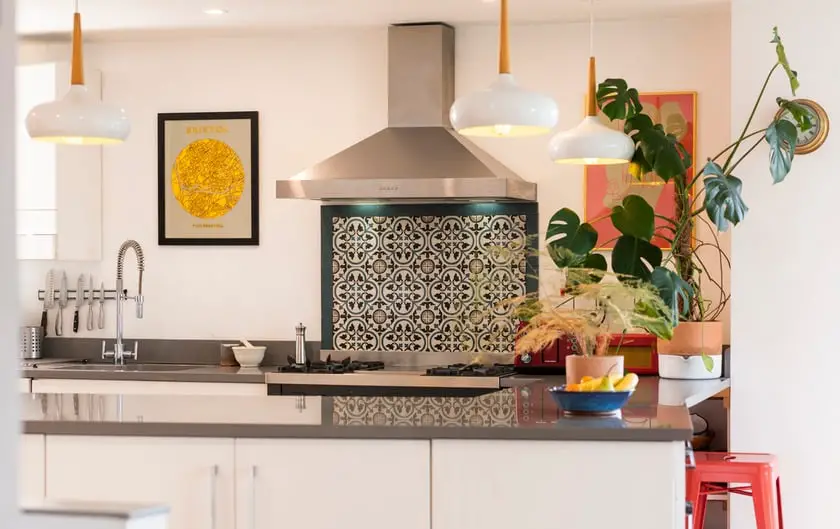 Architect Questions and Answers
How is the project unique?
The project has a unique Bristol allotment style to celebrate its citing adjacent to the St Werburghs eco-village and the city's main allotment valley.
What were the solutions?
The house was buried into the hill minimising road noise in the family bedrooms and maximising GIA within the conservation area and setting of the listed buildings adjacent to the site. A large glazed volume, flooding light into the living spaces, allows varying degrees of connection to the garden, road scape and citywide views at each level. As the habitable floor area becomes increasingly subterranean to the rear of the site it affords utility spaces.
What was the brief?
To maximise the available floor area while retaining garden space for the family. Taking full advantage of the views over the city and reusing materials wherever possible to minimise the embodied toxicity and carbon of the house.
What were the key challenges?
The site was very constrained between two busy roads and heritage properties adjacent to the site.
Key products used:
Reclaimed structural steel, oak cladding, brick and stone.
What are the sustainability features?
Reclaimed Materials
Rainwater Harvesting
Canopied glazing
Biodiverse Landscaping
Photovoltaics
Details
| | |
| --- | --- |
| Project size | 180 m2 |
| Project Budget | GBP 150,000.00 |
| Completion date | 2014 |
| Building levels | 3 |