In the charming village atmosphere of West London, Chiswick Green, a new development by leading boutique developer Great Marlborough Estates in partnership with ZEN Housing, has recently completed a collection of shared ownership homes. This launch marks a significant stride in ZEN Housing's commitment to providing social housing across London and the South-East.
Blending Affordability with Desirable Living
Chiswick Green, situated on the bustling Chiswick High Road, presents an opportunity for homebuyers to secure affordable housing in a prime location. Opposite Turnham Green and near the River Thames, this development offers a unique combination of accessibility and scenic beauty. The development features sixteen one and two-bedroom apartments designed with open-plan layouts, catering to the modern lifestyle while being nestled within carefully curated landscaping.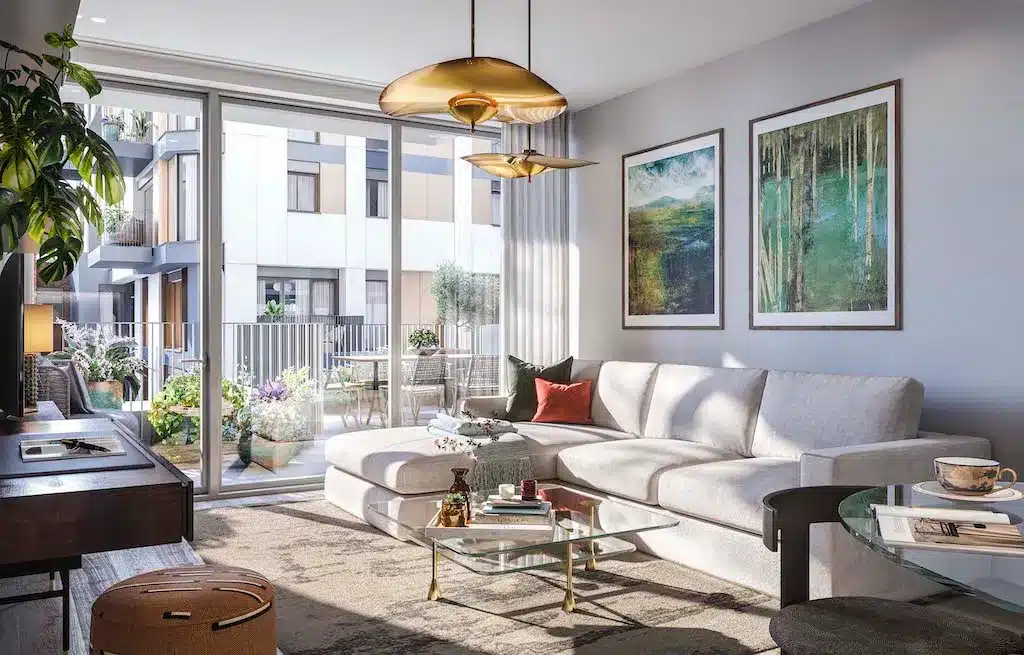 Embracing Sustainability and Modern Connectivity
The development stands out with its commitment to sustainability, featuring photovoltaic panels on the roof. Residents also enjoy the assurance of digital connectivity, backed by the WiredScore certification. Alongside these shared ownership homes, Chiswick Green comprises 137 exquisite private sale apartments, penthouses, and townhouses, alongside new retail and leisure spaces.
Architectural Harmony with Local Heritage
The architecture of Chiswick Green seamlessly integrates with the local landscape, drawing inspiration from the red-brick buildings and verdant surroundings of Chiswick High Road. This thoughtful design approach creates a harmonious blend of the past and present.
Dean Clifford, co-founder of Great Marlborough Estates, expressed delight in the completion of the shared ownership homes. "We are delighted to see the completion of the shared ownership homes at Chiswick Green. Handing over the homes to ZEN Housing is a significant milestone on our journey to delivering high-quality affordable and private homes in this sought-after pocket of London. We look forward to continuing our work on site and building towards the wider transformation of Chiswick High Road."
A Testimony to Affordable Quality Living
Sergey Pichugin, Operations Director at ZEN Housing, highlighted the significance of Chiswick Green as their first project in London, marking a pivotal step in their mission to redefine affordable housing. "It's a momentous occasion for ZEN Housing as we unveil our first London project at Chiswick Green. This partnership with the esteemed Great Marlborough Estates is a testament to our shared vision of redefining affordable housing in the heart of the city. This initiative marks a pivotal chapter in our ongoing mission to bring quality, affordable housing to London and other parts of the UK."
Andrea Sernicola, a shared ownership buyer at Chiswick Green, shared her experience, praising the development's village-like charm, modern interiors, and affordability, making it an ideal choice for first-time buyers. "The moment we set foot in Chiswick Green, we knew it would be our future home – we loved the village- like atmosphere, range of independent shops and transport links, and the modern interiors, high-quality finishes and spacious layout of the apartment is everything we wanted in our future home. Buying with shared ownership has meant we could get on the property ladder in an area we would not have been able to afford otherwise."
Remaining Opportunities at Chiswick Green
A limited selection of shared ownership apartments are still available at Chiswick Green. For more information, potential buyers can reach out to Garrison Estates. Prices start at £130,625 for a minimum 25% share.