As urban migration becomes more prominent, families from London find themselves drawn to the serene landscapes of Essex, particularly the newly unveiled Templar Green development in the picturesque village of Cressing. A haven of affordability in the midst of tranquil countryside, this unique development by Inland Homes presents an enticing alternative to city life.
According to data from the Office for National Statistics, the UK saw the completion of 210,320 new dwellings in the year leading up to March 2023, with a whopping 174,600 situated in England. A significant demand for such homes is apparent in Essex, a sentiment mirrored in the enthusiastic response Templar Green has received.
Templar Green offers an exclusive collection of two, three, and four-bedroom homes. These residences, nestled within a serene neighbourhood teeming with village charm and ample greenery, cater to a diverse set of buyers: first-time homeowners, expanding families, single individuals navigating post-divorce life, and those looking to downsize. The newly launched Lavendon, a four-bedroom home spanning 1,500 sq ft across three floors, promises residents panoramic views of the countryside. Furthermore, families keen on settling in before the festive season can rest assured that the homes will be ready by Christmas.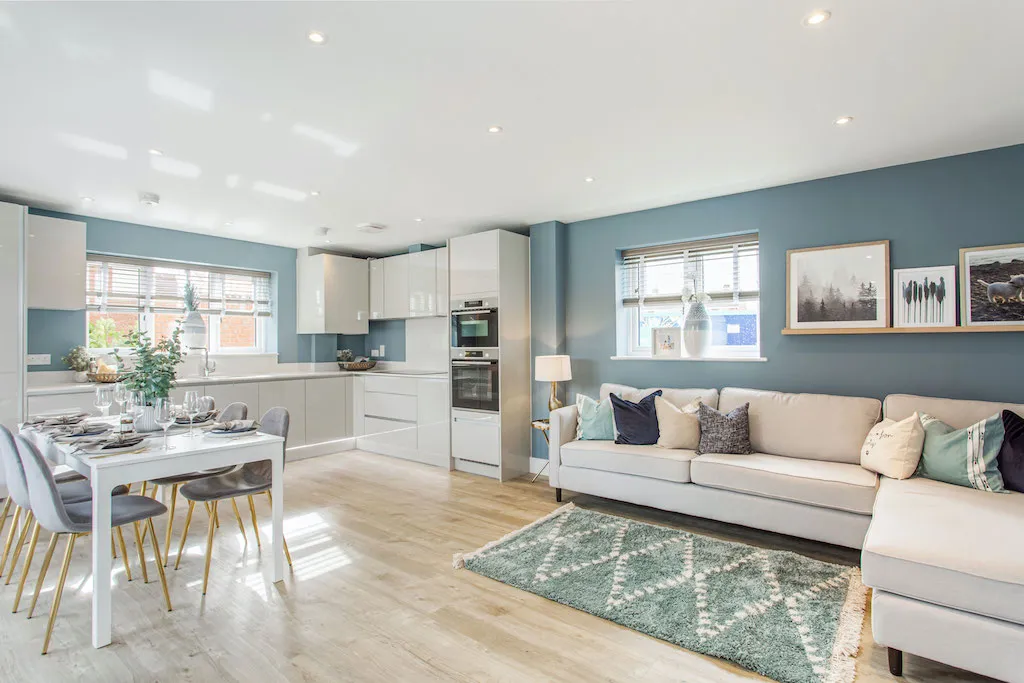 Vicki Noon, Sales and Marketing Director at Inland Homes, shares, "The allure of Templar Green is undeniable. Our launch weekend saw 10 reservations, and the interest has remained consistent. The Lavendon, our latest addition, promises families a blend of space, modern design, and unspoiled green vistas."
For many relocating Londoners, the value proposition is clear. A comparison with Zoopla figures reveals that while a detached home in London sells for an average of £1,294,993, The Lavendon is priced at a more accessible starting point of £560,000. Besides the obvious savings in property cost, Essex's overall lower cost of living—be it in consumer goods or groceries—adds another layer of financial allure.
The Lavendon is a testament to a modern, family-friendly design. It boasts a spacious open-plan kitchen and dining area that seamlessly merges with a sizable garden, while a separate living area ensures a tranquil retreat. The three bedrooms on the first floor (one featuring an en-suite) and the master suite on the top floor—with its en-suite and expansive dressing room—ensure ample personal space for all occupants. Sleek kitchen fixtures, serene bedroom aesthetics, and contemporary bathroom designs create a haven of modern elegance.
Yet, Templar Green's charm isn't restricted to its homes alone. The development allocates over half its space to the public, featuring an orchard, twin playparks, a picturesque pond, woodland, and vast stretches of green for families to revel in.
In terms of connectivity, Templar Green doesn't disappoint. It's strategically located a mere three-minute drive from Cressing station, with London Liverpool Street just 55 minutes away. Major roadways and airports are easily accessible, while quality education options like the Cressing Primary School and Neil Hunter Academy Secondary School are nearby, both boasting 'Good' Ofsted ratings.
Prospective buyers can get a firsthand experience of Templar Green at several events planned for October and November, with the inaugural event set for the week of 2nd October. Those looking to trade up from their existing homes can leverage Inland Homes' Assisted Move service for a hassle-free transition.
Starting prices at Templar Green begin at £370,000, with The Lavendon available from £550,000. Those interested in seizing this unique opportunity can reach out to Templar Green at 01376 755154, or visit their official website for more details.