Nestled within the enchanting village of Denham, Buckinghamshire, Denham Place stands as a remarkable Grade I Listed mansion, steeped in history and elegance. Listed with Knight Frank at an impressive £75,000,000, this grand country estate offers an unparalleled opportunity to acquire a stately home of extraordinary proportions and timeless beauty. Boasting 12 bedrooms, 14 bathrooms, and 12 reception rooms, Denham Place presents a regal lifestyle within easy reach of Central London. Let us take you on a journey through this architectural masterpiece.
A Palatial Residence:
Denham Place, dating back to 1688, has been meticulously restored and modernized to provide over 28,000 sq ft of living space reminiscent of a classical palace. The interiors exude opulence and grandeur, befitting the stature of this Grade I Listed manor house. With 12 reception rooms, family and catering kitchens, and state room-style principal entertaining spaces, every aspect of luxury living has been meticulously considered. The restoration, led by award-winning designer Alexander Kravetz in collaboration with English Heritage and The Georgian Group, ensures historical accuracy and impeccable craftsmanship.
Unparalleled Amenities:
No detail has been overlooked in the restoration of Denham Place. The mansion boasts modern amenities, including a lift servicing all floors, underfloor heating throughout, integrated audio-visual technology, and air conditioning in every room. The Grade II Listed coach house, estate cottage, and ancillary buildings spanning 8,500 sq ft provide additional space for various purposes. The property also offers planning consent for a VIP Health Spa and swimming pool, which will elevate the level of luxury even further.
Captivating Parkland Estate:
Denham Place is encompassed by a 43-acre parkland estate designed by the renowned landscape architect Lancelot 'Capability' Brown. Immerse yourself in the beauty of formal sunken gardens, a walled garden, meadows, orchards, and a picturesque lake. The estate borders the prestigious Buckinghamshire Golf Club championship course, adding to the allure of this remarkable property. The grounds have been restored and conserved by landscape architect Lord Kenilworth, ensuring a harmonious balance between landscaped gardens and natural beauty.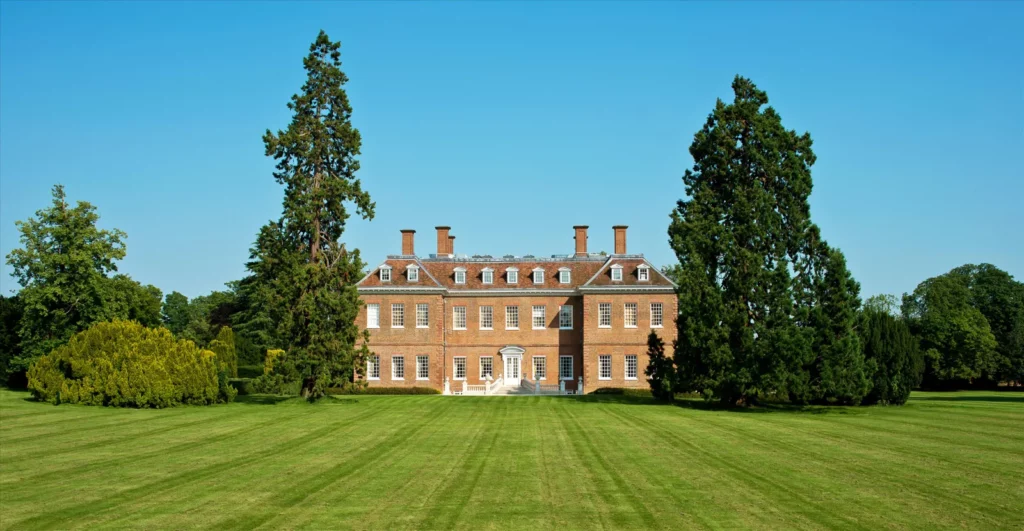 Location:
Denham Place offers a secluded retreat while remaining conveniently close to the amenities and attractions of Central London. Located just 17 miles from Mayfair and a 30-minute drive from the heart of the city, residents can enjoy the best of both worlds. The estate benefits from excellent transport links, with Denham Aerodrome and RAF Northolt for private aviation services nearby. Additionally, Heathrow Airport, one of the world's busiest international hubs, is only a 15-minute drive away.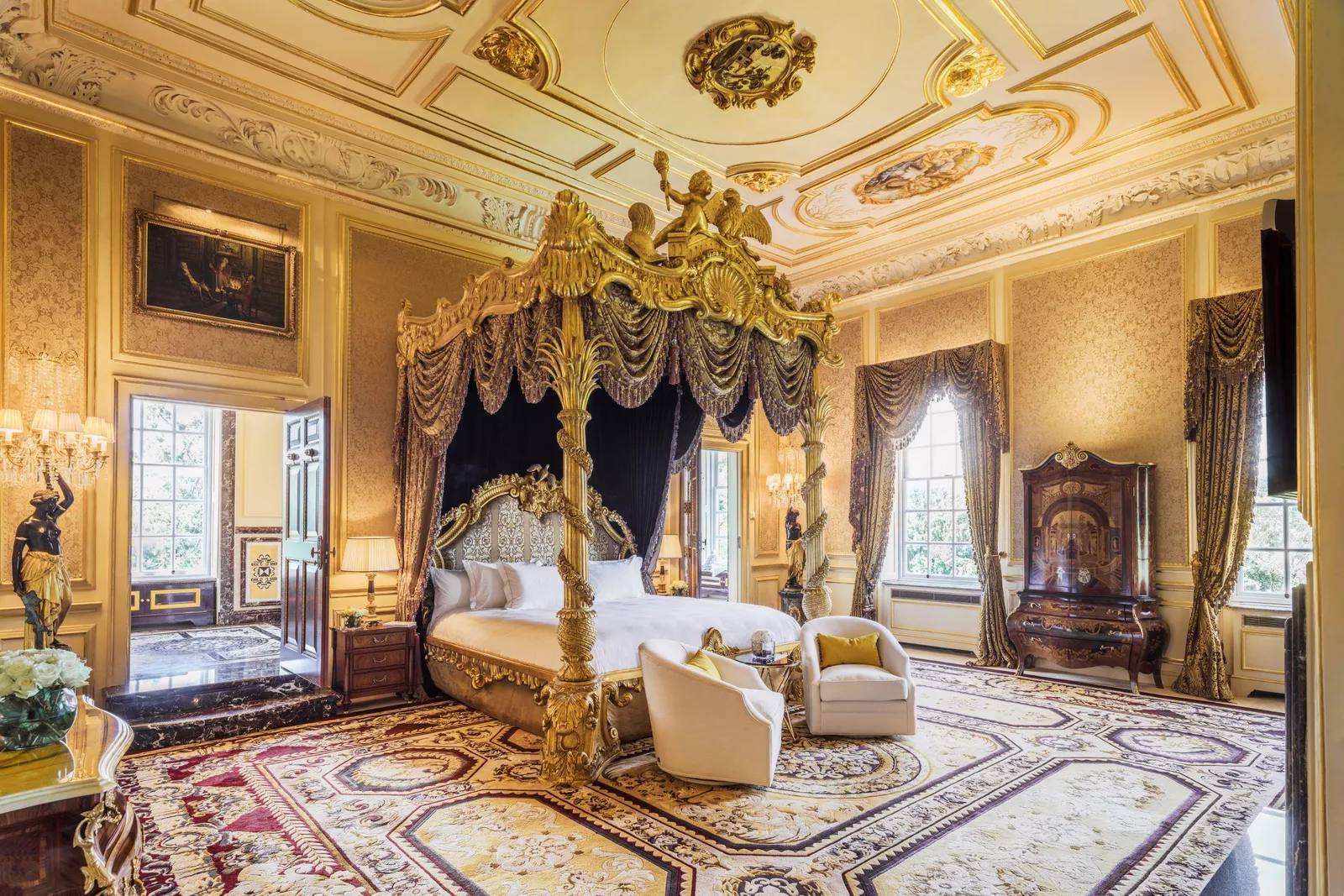 Denham Place, with its unrivaled grandeur, rich history, and idyllic location, presents an extraordinary opportunity for those seeking an exquisite country estate within easy reach of London. This Grade I Listed mansion, listed with Knight Frank at £75,000,000, offers an exceptional living experience with its luxurious interiors, breathtaking parkland estate, and modern amenities. Immerse yourself in the splendor of Denham Place and embrace a life of unrivaled elegance and timeless sophistication in Buckinghamshire.