Pontoon Reach is a new build development offering shared ownership homes to prospective buyers. This exciting development provides an opportunity for individuals and families who are looking for a cost-effective solution to homeownership. Shared ownership allows buyers to purchase a percentage of a property and pay rent on the remaining portion, making it easier for them to step onto the property ladder and fulfil their dream of homeownership. The homes at Pontoon Reach are designed to be modern, spacious, and equipped with all the necessary amenities to ensure a comfortable and convenient lifestyle. This development is set in a prime location and offers stunning views, making it an attractive option for those looking for a new place to call home.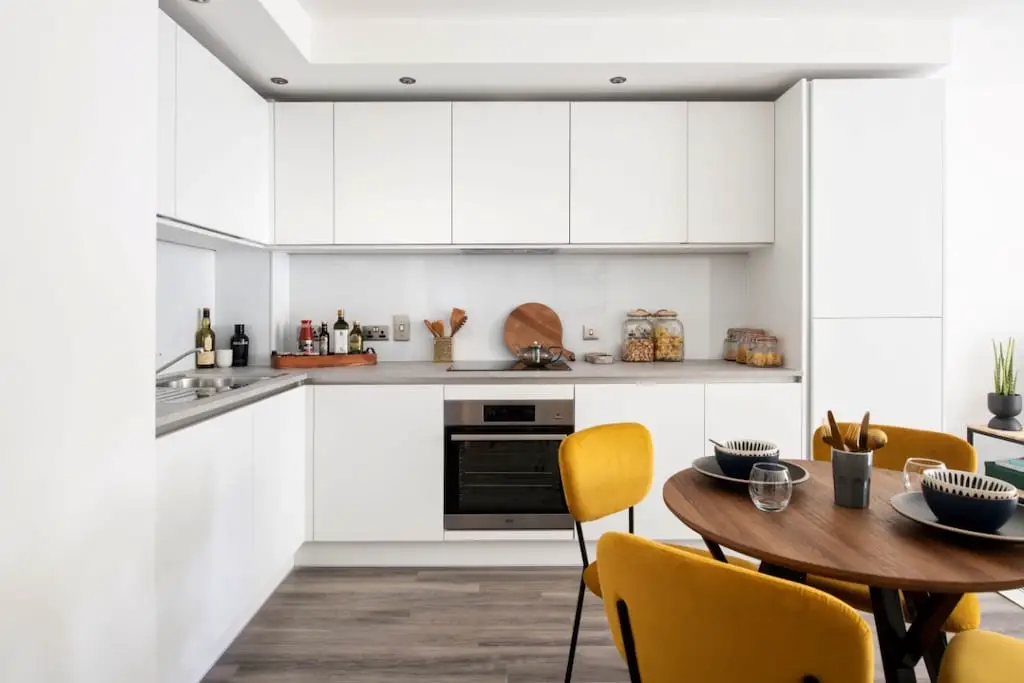 As we move into 2023, the demand for one and two-bedroom flats in London has seen a significant increase, with 49% of buyers seeking these types of homes. Peabody, a reputable and award-winning provider of affordable housing, is offering a unique opportunity for those looking for a high-quality living experience in East London. Their development, Pontoon Reach, is a stunning collection of two-bedroom apartments, equipped with all the modern conveniences necessary for contemporary living.
£4,000 Cashback on Pontoon Reach With Shared Ownership
With only 25% of homes still available, Peabody is giving buyers an added incentive to secure their dream home at Pontoon Reach. For a limited time, those who reserve a selected two-bedroom apartment before February 28th will receive £4,000 cashback. This offer is a chance to own a beautifully designed home in a prime location, while also receiving a financial benefit. Don't miss out on this incredible opportunity to join the thriving community at Pontoon Reach.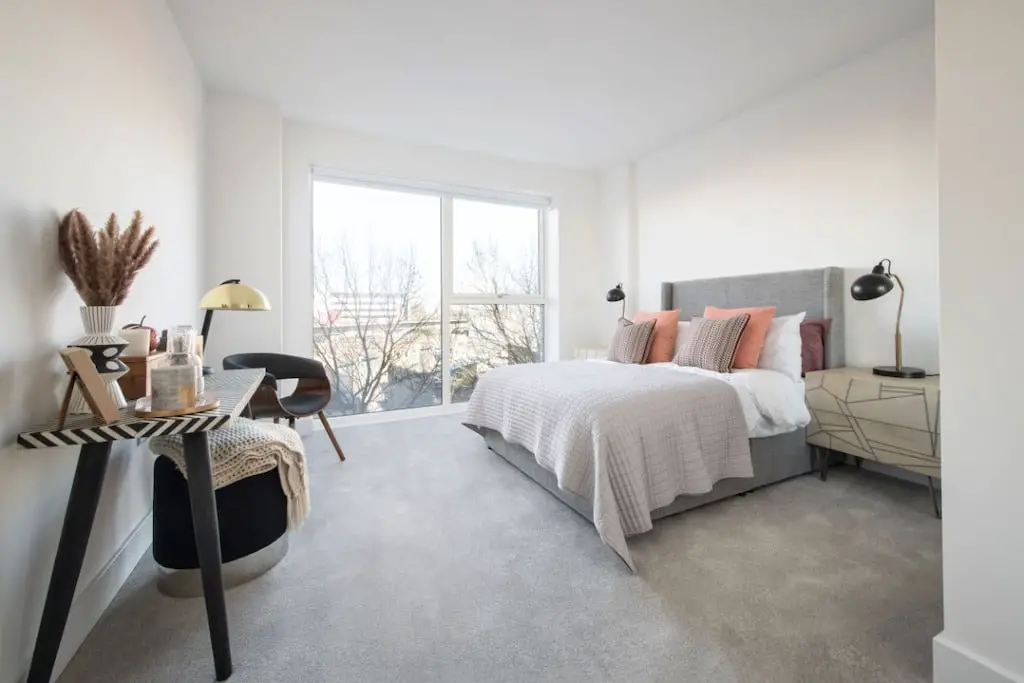 In addition to its stunning design and prime location, homes at Pontoon Reach also boast a number of luxurious features. The spacious kitchens are fitted with an array of integrated appliances from leading brands such as AEG and Zanussi, and feature sleek cabinets and sleek laminate worktops. The contemporary bathrooms and en-suites boast white sanitaryware, ceramic tiling, and chic chrome accents, while underfloor heating throughout provides warmth and comfort. The bedrooms are a cosy retreat, featuring soft carpeting for added comfort.
Residents of Pontoon Reach can also enjoy the peaceful surroundings of a private, landscaped courtyard garden. Each home also features its own balcony or terrace, offering a serene haven for residents to relax and soak up the natural beauty of their surroundings. With its high-quality design, top-of-the-line features, and tranquil setting, Pontoon Reach is a truly remarkable development and a must-see for anyone looking to secure a new home in East London.
Providing one last opportunity to enjoy these Dockland homes, our final range of properties at Pontoon Reach are perfectly situated to connect residents to Canary Wharf, The City, and beyond. Boasting spacious interiors, gorgeous green spaces and spectacular views across the Thames and beyond, Pontoon Reach has a lot to offer. With limited time available to receive £4,000 cashback, we urge anyone interested in buying in Docklands to get in touch as soon as possible."

Andrew Peglau, Assistant Director of Marketing, Brand & PR at Peabody
Living in Pontoon Dock
Living in Pontoon Dock, East London is an exciting opportunity for those seeking a vibrant and connected community. This area, located on the banks of the River Thames, is known for its thriving cultural scene, bustling commercial centres, and stunning waterfront views. Whether you're a first-time buyer, a growing family, or a busy professional, Pontoon Dock has something for everyone.
For residents who value convenient transportation options, Pontoon Reach is perfectly situated. With an extensive network of DLR, tube, rail, boat, and even cable car routes just moments away, residents will have easy access to all the city has to offer. Just a short 5-minute walk from Pontoon Dock DLR station, residents can be in the heart of Canary Wharf or Stratford in just 15 or 19 minutes, respectively. And for those who prefer a more leisurely mode of transportation, the Royal Wharf pier is just a 17-minute walk away, offering scenic Thames Clipper services to destinations like Battersea Power Station.
In addition to these transportation options, plans are in the works for a new cycle route at the development, offering even more ways for residents to get around the city with ease. With its prime location, extensive transportation network, and plans for even more options, Pontoon Reach is the ideal choice for anyone looking for a convenient, connected lifestyle.
Prices at Pontoon Reach start from £123,375 for a 25% share of a two-bedroom apartment with a full market value of £493,500. Buyers that reserve selected plots before the 28th of February 2023 will be eligible to receive £4,000 cashback (terms and conditions apply). For more information about Pontoon Reach, please visit https://www.peabodysales.co.uk/developments/pontoon-reach/