The iconic Holborn Town Hall is undergoing a transformation, and this time it's not just a facelift. Boutique Workplace Company, a leading flex-space provider, is proud to announce the completion of a full renovation and refurbishment project, transforming the historic building into a modern and versatile office space.
Gone are the days of the Holborn Town Hall serving solely as a wedding venue, now it will offer businesses a unique and dynamic environment to thrive in. With its central location, stunning architecture and newly installed state-of-the-art amenities, the Holborn Town Hall is set to be one of the most sought-after office spaces in the heart of London.
"We are always searching for characterful good workspaces in the right location and Holborn is perfect for providing our tenants with an exclusive, curated space amongst the bright lights of the city. It is an exciting time within the flexible workspace industry and our latest signing shows that whilst we are still in our infancy, we are growing with customer demand. By next March, we are on track to increase our work stations by 77% and our square footage by 74% from pre-pandemic levels. As energy bills increase, working from home on a permanent basis is looking less attractive this winter, but workers still want that hybrid model that is a sustainable way to maintain their work/life balance."

Daniel Wheble, Chief Executive Officer of The Boutique Workplace Company
Designed with flexibility in mind, the space will feature a range of private offices, meeting rooms, and co-working spaces that can be tailored to meet the individual needs of businesses. Whether you're a startup looking for your first office space or a well-established company seeking to expand, the Holborn Town Hall has something to offer.
The official opening is set for Spring 2023, and interest in this exciting new development is already high. So, if you're looking to take your business to the next level, be sure to keep an eye out for the opening of the Holborn Town Hall office space.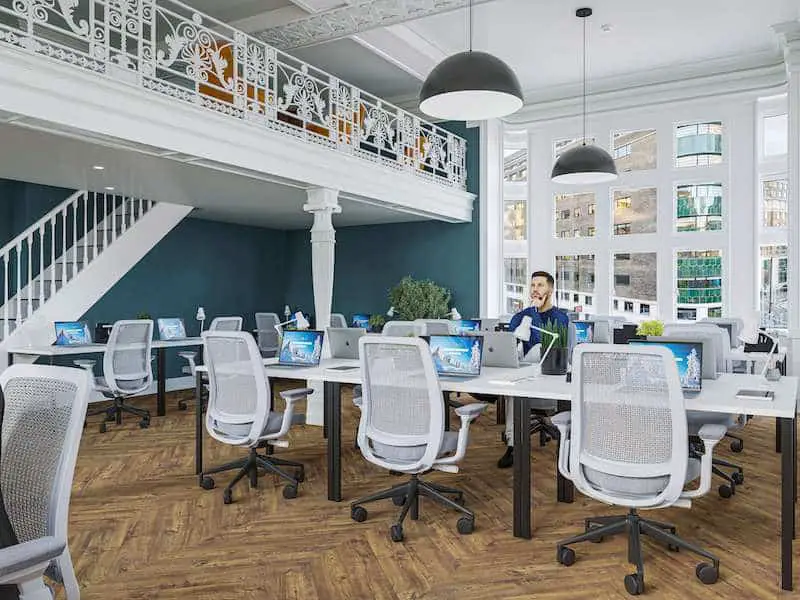 Nick Kertesz, Director – Head of Asset Management at Habro Properties, added: "In the current market long-term flexible lease agreements continue to be in demand, and we are delighted to be working with Boutique Workplace Company as they dominate the flex workspace industry. Holborn Town Hall is one of the most magnificent buildings in Midtown and a first-class destination for a company's community to flourish."