The whole house has been renovated from top to bottom, with a new roof, and rear garden studio additions. The stepped form of the rear extension emulates the formation of the existing house. The use of the longer handmade bricks aims to be empathetic to the patchwork of the terrace in an attempt to blend in with the informality of the East London Terrace.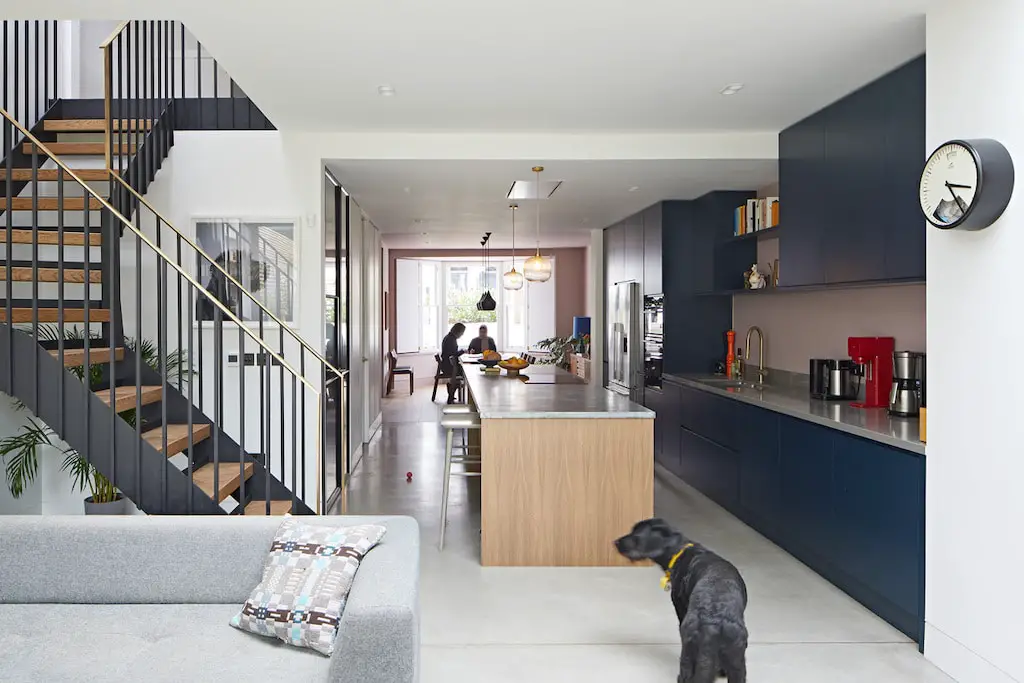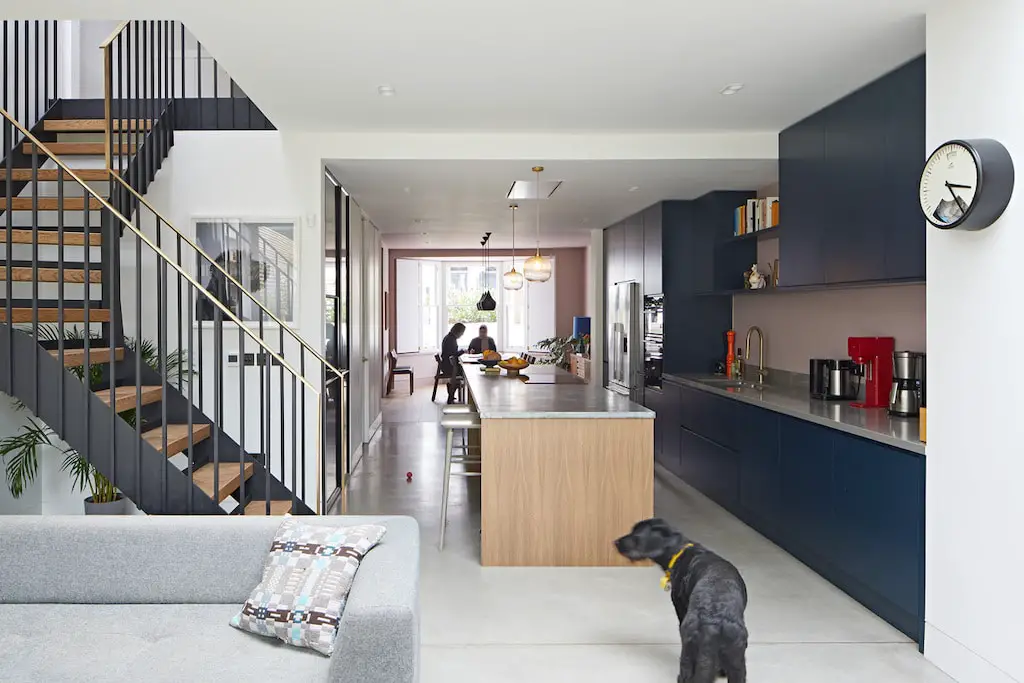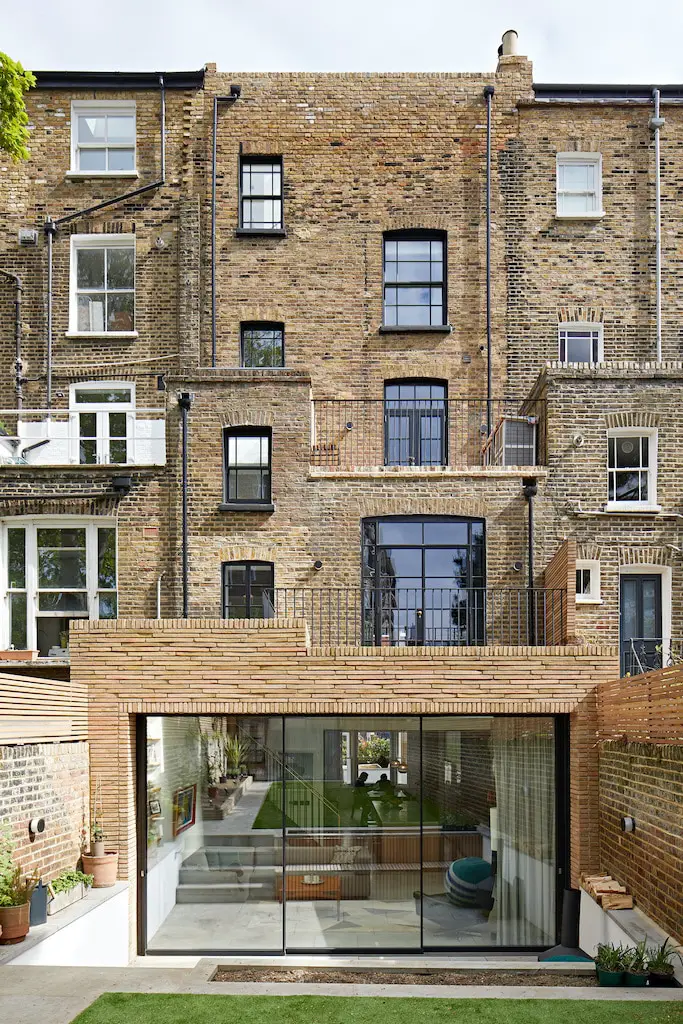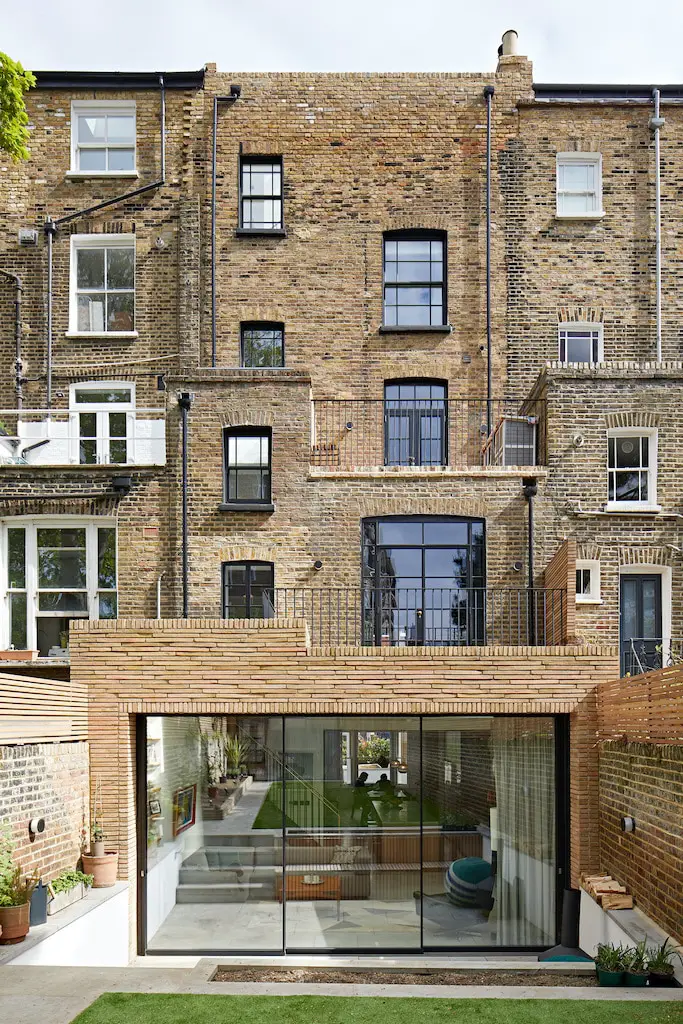 The lower ground floor of this terraced house has been transformed. With the removal of the central walls, a dual aspect has been created providing light at both ends. The newly created open plan arrangement has created extra space, allowing the kitchen to act as a hub between dining, living and ancillary spaces. The new staircase creates a strong connection to the floors above via a dramatic triple-height space that helps illuminate the central part of the house. The openable roof light at the top of the outrigger draws natural ventilation through the house in hot weather. Sedum roofing and swift boxes set in the brickwork are there to encourage wildlife. To the upper floors, existing doors, windows, and floorboards have been repaired, patched in, and decorated retaining some of the victorian charm.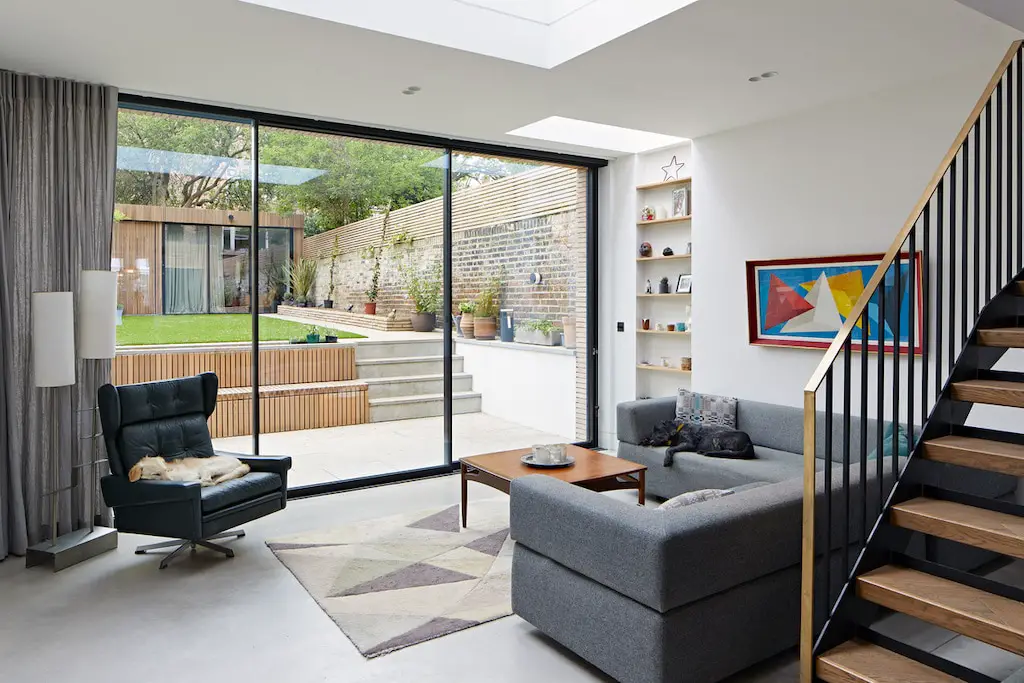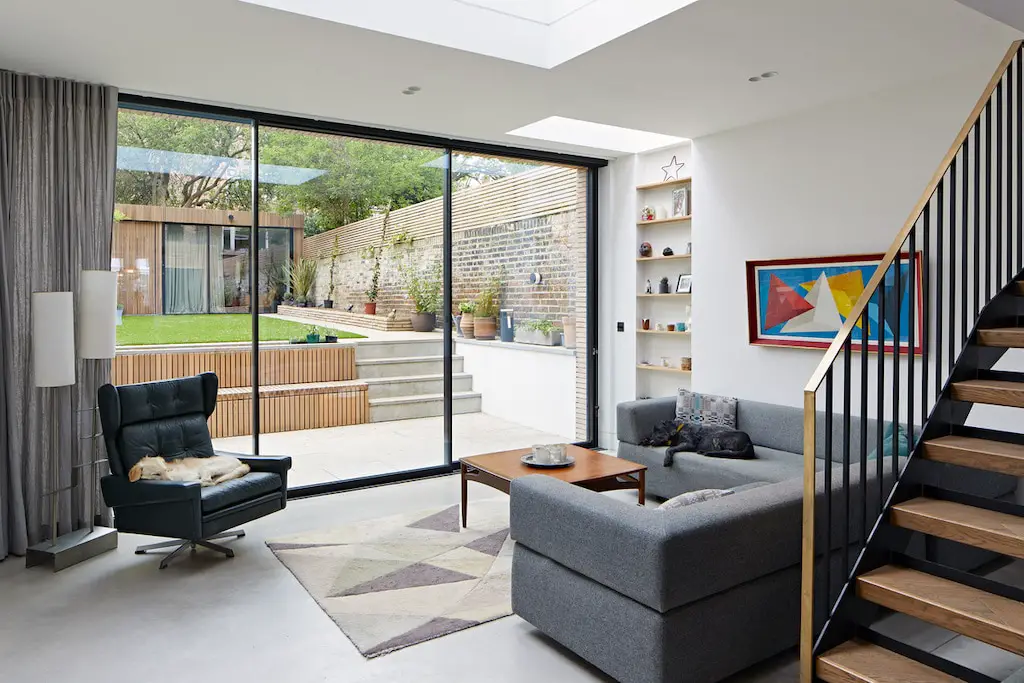 The garden studio has been designed as an extra play/work space for the owners. Designed as a simple lightweight timber box, full width across the rear of the garden. (maintenance access available from the rear). Footings have been positioned so as not to disturb the tree that straddles the boundary, preserving an element of privacy. The cladding, and narrow strips of cedar match that of the garden trellis and bench seating to the main house.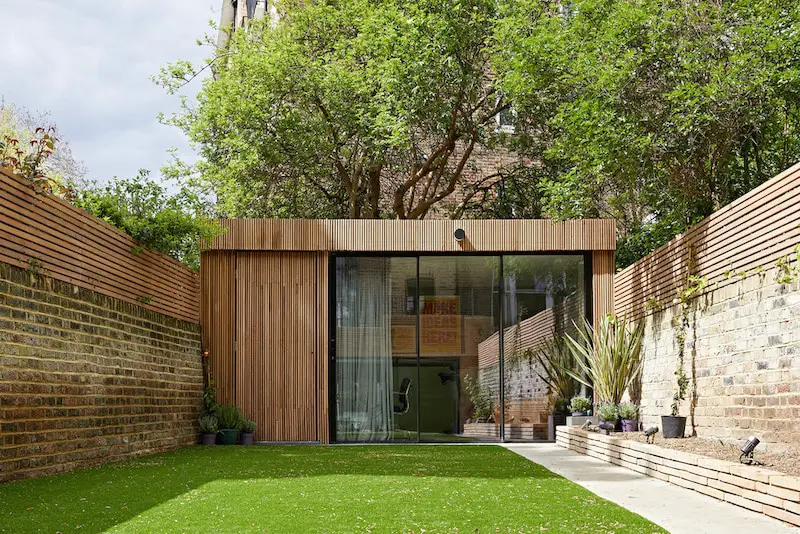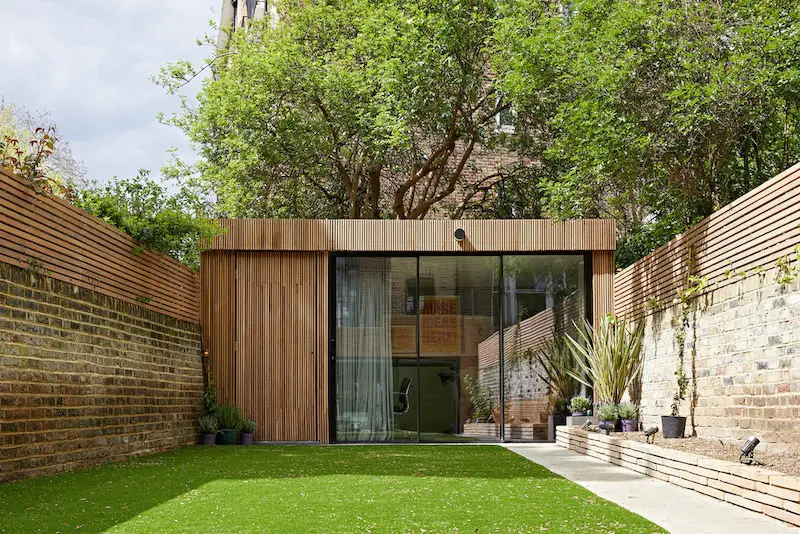 Project team