Breathing new life into a tired or outdated home can be a thrilling experience, as you watch your vision for a more functional, stylish, and comfortable living space become a reality. Whether you are looking to preserve the classic charm of a historic home or create a modern and minimalist living space, the possibilities for renovating a house are endless. With the right combination of creativity, attention to detail, and expert craftsmanship, you can transform your house into a place that truly reflects your personality and lifestyle. From rethinking the layout to updating finishes and fixtures, the process of remodelling a house can be a journey of self-discovery and transformation, as you create a space that perfectly suits your needs and desires.
Architects Paul Archer Design and Robert Sterry's renovation project located in Islington was already spacious both inside and out, with an ample living room and a large garden. The property presented an exciting opportunity for an extensive remodel throughout.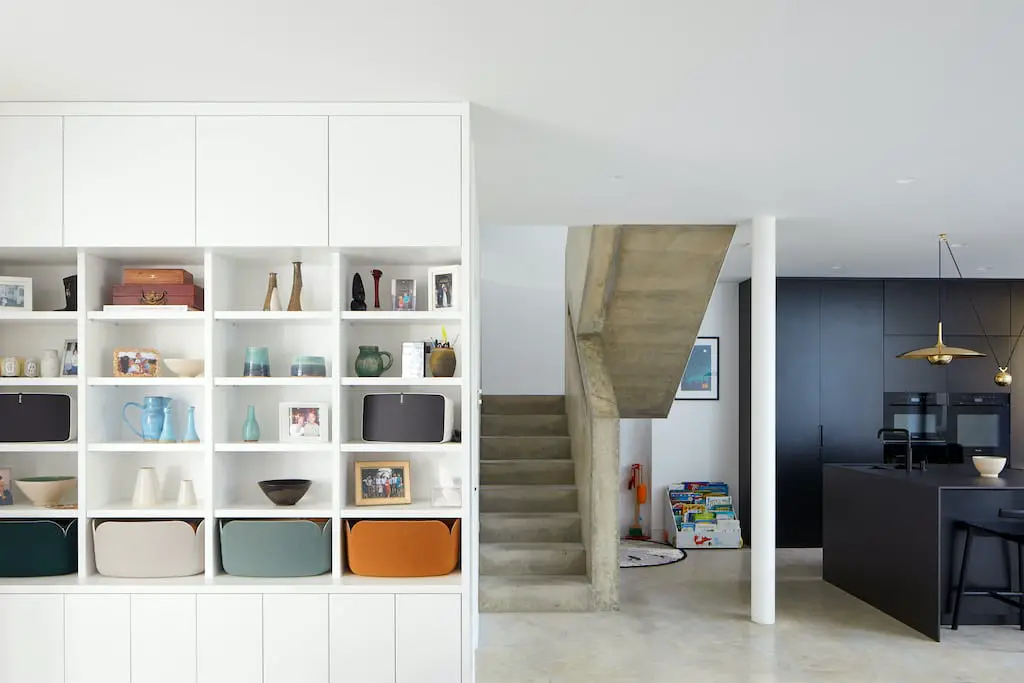 The property's ground floor was initially set two metres above the garden, featuring a spacious undercroft below. To integrate this space into the design, the floor was lowered to match the level of the undercroft, creating a double-height room that now serves as the kitchen and dining area. This enhances access to the large garden, which is accentuated by the addition of a frameless glass box that provides a seamless connection to nature and allows the owners to enjoy the garden from within the living space. Careful consideration was given to the materials used, with Valchromat and polished concrete being recurring features.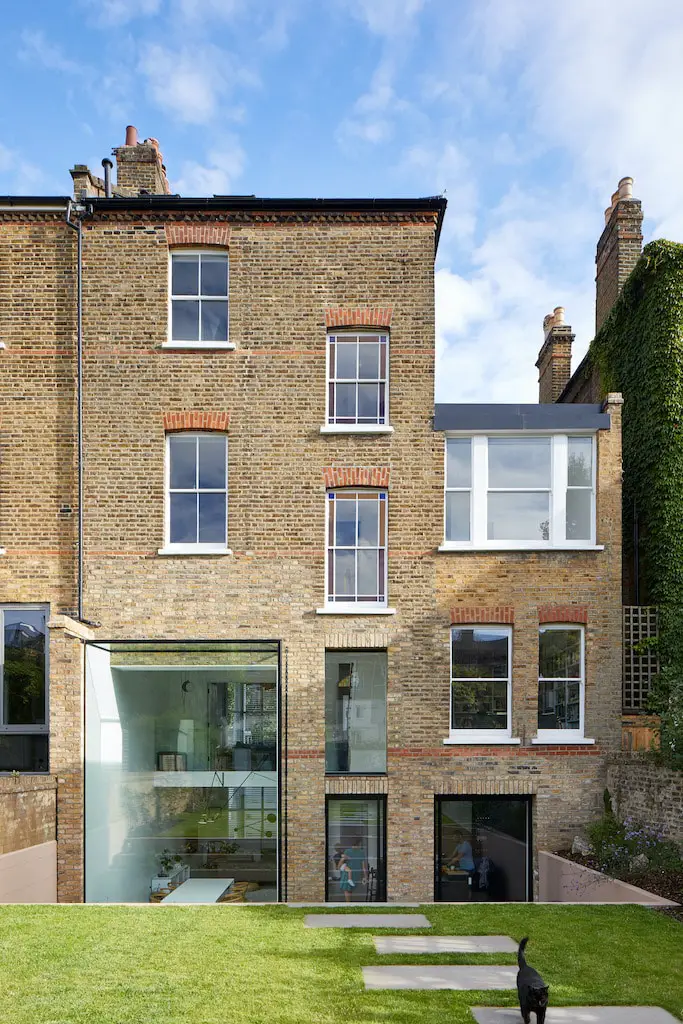 "Sitting in the dining area, underneath the big window, you can see so much. The Victorian curves of the ground floor living room walls, the glass balustrade meeting the Victorian balustrade going up the stairs, the glass window from the study looking over the basement, the sharp lines and curves of the concrete stairwell, not to mention the vast expanse of sky above. It's such an open space, and it highlights the craftsmanship of both the original builders and our builders. There's great simplicity and detail all at once."

Owner
A standout aspect of the property is the magnificent curved concrete staircase, highlighted by a new light well that adds a touch of elegance to this work of art. To showcase the utilisation of dramatic height and scale within the property, a Juliet balcony was added to the first floor, offering a breathtaking view that extends to the full height of the three-story home.
On the top floor, the ceiling was expanded to accentuate the dramatic sense of scale. The main suite is located here, and the original brickwork was kept intact to pay homage to the building's history and add a textural element to the minimalist interior design.
Outside, the generously sized garden is immaculately finished and becomes another functional part of the property with the addition of a pottery studio for the owner to work from.
Details
| | |
| --- | --- |
| Project Budget | £580,000 |
| Completion date | 2019 |
Project team
| | | |
| --- | --- | --- |
| | Robert Sterry | Architect |
| | Symmetrys | Structural Engineers |
| | B&A Woodworking | Contractors |
| | Paul Archer Design | Architects |