New build homes in Kent and Sussex offer the perfect combination of modern design, comfortable living spaces, and breathtaking natural surroundings. These homes are designed to cater to the needs and preferences of today's homeowners, offering features such as open-plan living areas, fully equipped kitchens, spacious bedrooms, and state-of-the-art technologies. Built in some of the most desirable locations in the region, these homes offer breathtaking views of the rolling hills, tranquil countryside, and sparkling seas, providing residents with the perfect escape from the hustle and bustle of city life. Whether you're looking for a family-friendly community or a peaceful retirement home, new build homes in Kent and Sussex have something to offer for everyone. With their attention to detail, quality construction, and idyllic locations, these homes are the epitome of modern living in one of the most beautiful regions in the UK.
Millwood Designer Homes
As the South East of England becomes increasingly sought after for its picturesque rural scenery and convenient access to London, housing demand has skyrocketed. The Sunday Times named Kent and Sussex among the Best Places to Live in 2022. To meet this demand, award-winning builder Millwood Designer Homes is introducing three new show homes at three of their premium developments – The Nurseries in Sutton Valence and Lanthorne Place in Broadstairs, Kent, and Lillybank in Battle, East Sussex. Prospective buyers can register to view these expertly designed homes this weekend.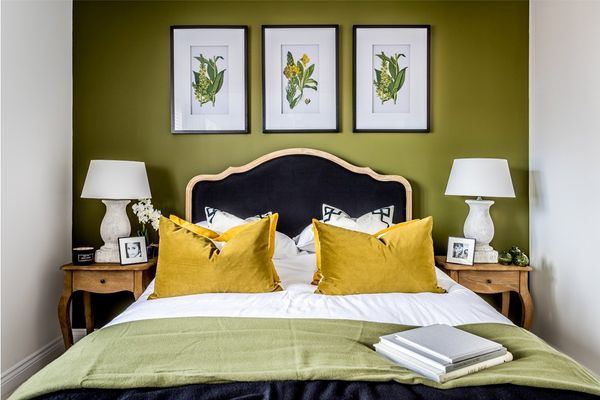 Lillybank Battle, East Sussex
The Warnham, an exquisite four-bedroom semi-detached show home, can be found at Lillybank in the charming town of Battle. It has been beautifully decorated by Sarah Merrison Interiors to display a comfortable and elegant lifestyle. Situated in the historic town near Hastings, Lillybank is a unique development that offers 50 three-to-five-bedroom homes with breathtaking views of the East Sussex countryside.
Living at Lillybank provides a harmonious balance of rural peace and easy access to the town's conveniences. From high street shops to independent boutiques and the iconic Battle Abbey, residents will have plenty of options for a fun day out and to learn about the area's rich history.
"At Lillybank, we have elegantly styled The Warnham with an abundance of varying tones, textures, and pieces to inject warmth and appeal to a wide range of buyers. The inviting open plan layout of the kitchen dining area is a perfect entertaining space and leads onto a gorgeous living room with cream linen furnishings, featuring wrought iron detailing for added contrast. A metal and wood console table is complemented by bronzed aged round side tables and Moroccan floor mounted mirrors which give a luxe feel."

Interior Designer Sarah Merrison from Sarah Merrison Interiors
Lanthorne Place, Broadstairs
Lanthorne Place in Broadstairs is a picturesque seaside community located just a stone's throw away from the stunning Blue Flag Stone Bay beach. This collection of 53 homes ranging from two to four bedrooms has been expertly designed to harmonise with the coastal beauty of the Isle of Thanet area. The Ashton show home, dressed by Blocc Interiors, is a perfect example of the thought and care that went into the development.
The Ashton is a three-bedroom home that boasts a light and airy interior and the high-end specifications that Millwood Designer Homes is known for. As you enter the ground floor, you'll find a spacious hallway leading to an open-plan kitchen and dining area, complete with handleless cabinets, laminate worktops, and integrated appliances. The living space is anchored by a comfortable corner sofa, with views of the lush rear garden visible through the convenient glass bi-fold doors. Upstairs, you'll find a spacious principal bedroom with fitted wardrobes and a contemporary en-suite, as well as two additional bedrooms and a family bathroom, all showcasing the same attention to detail and quality.
"We have styled the stunning show home at Lanthorne Place to give elegant feel brimming with character. Our choice of fabrics and wallpapers are richly textured with natural leaves and floral patterns, adhering to a classy colour palette which combines colours from nature and the sea: neutral tones with strong accents of dark blues, ochre, smoky olive green and dark grey. We are delighted with the finished result."

Pat Nightingale, Interior Designer at Blocc Interiors comments:
The Brambleton, Kent
The third show home to launch is The Brambleton at The Nurseries, a collection of 18 premium residences located in the village of Sutton Valence, situated just a short drive from Maidstone, Kent. The Brambleton, a stunning three-bedroom detached chalet-style bungalow, offers a stylish interior that has been expertly designed by Beau Interiors. With a contemporary interior theme, quality specification, and spacious floor plan providing ample room to suit the needs of any purchaser, this unique property is a fantastic solution for modern living at the heart of the Weald of Kent's rolling green countryside.
"The interiors scheme for The Brambleton is a classic yet contemporary blend, showcasing the beautiful finish and spacious layout of this impressive home. A neutral palette combined with pops of colour and layers of texture helps to transform this house into a home."

Joss Miller, Interior Designer at Beau Interiors
To book an exclusive viewing of any of the new show homes at Lanthorne Place, Lillybank and The Nurseries, or for further information on Millwood Designer Homes current and upcoming developments, please visit https://www.millwooddesignerhomes.co.uk/