In the buzzing heart of London, along the tranquil banks of the River Thames, emerges a landmark – New Union Wharf. This shared ownership development offers young professionals and families an unparalleled blend of the vibrant urban lifestyle and the serenity of riverside living. With a mere 5% deposit, these homes are not only accessible but also a gateway to the myriad advantages that shared ownership presents.
In recent years, shared ownership has gained momentum as a flexible and accessible route to homeownership, especially in locations where outright purchase might be out of reach for many. A primary advantage is the reduced upfront cost. With only a 5% deposit requirement for homes at New Union Wharf, prospective buyers can make their dream of owning a slice of London a reality without the daunting financial hurdles often associated with purchasing in the capital.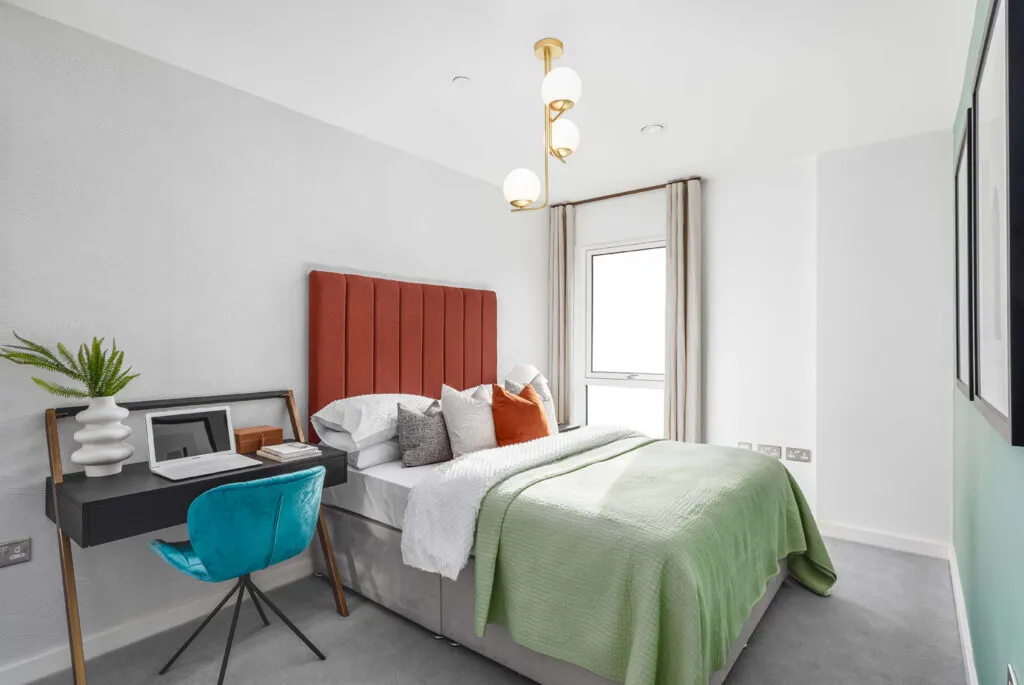 Convenience is at the forefront of New Union Wharf's appeal. Whether it's the daily commute or a spontaneous night out in the city, connectivity is seamless. The development is a brief distance from South Quay and Crossharbour for the DLR. Residents can find themselves in the heart of Canary Wharf in under five minutes from South Quay DLR, while both Bank and Stratford are reachable in just over 10 minutes.
Location aside, New Union Wharf is an experience in itself. Every home boasts private outdoor spaces, affording residents the luxury of personal relaxation zones. Spectacular vistas of the River Thames and The O2 further amplify the allure, with the surrounding landscape gardens, children's play areas, and riverside walkways offering a peaceful retreat from the urban hustle.
Drawing on the rich tapestry of London's East End and the burgeoning creative scene of Shoreditch, New Union Wharf positions itself where tradition and innovation meet. The development is an architectural marvel, with its five majestic towers standing as sentinels overlooking the meandering Thames. These modern abodes, with their floor-to-ceiling windows and meticulously crafted interiors, offer breathtaking views and echo the principles of modernism. Designed by renowned architects Jestico + Whiles, the terraces and blocks are structured around expansive streets, landscaped gardens, and inviting inner courtyards, paying homage to the iconic style of the old East End.
At its core, New Union Wharf is more than just a residential development; it's a community. The carefully planned streets, gardens, and courtyards are a testament to this ethos, fostering a sense of belonging and camaraderie among residents. The blend of tranquillity and excitement that the locale offers, from its riverside promenades to the famed restaurants, bars, and parks nearby, ensures residents never find themselves far from leisure or entertainment.
Starting prices at New Union Wharf begin from £470,000, with a minimum share for a two-bedroom apartment at just £117,500. To explore further details, and floor plans, or to book a viewing, head to L&Q Homes' official website.