Nestled in the heart of the City of London EC2, One Crown Place stands as a testament to the evolution of modern urban design. This awe-inspiring mixed-use development, which saw its completion in May 2021, brings together elements of work, play, and relaxation, exuding an unmatched charm.
As One Crown Place gears up for the unveiling of its latest residential offerings this October, all eyes are on the captivating interior concepts crafted by the illustrious design firm, Angel O'Donnell.
Perched on the 21st and 25th levels, these one and three-bedroom residences aren't just spaces to live in but art forms in themselves. Taking cues from the panoramic views, abundant natural light, and the harmonious blend of 18th, 20th, and 21st-century architectural elements, Angel O'Donnell has painted a story of London within these walls.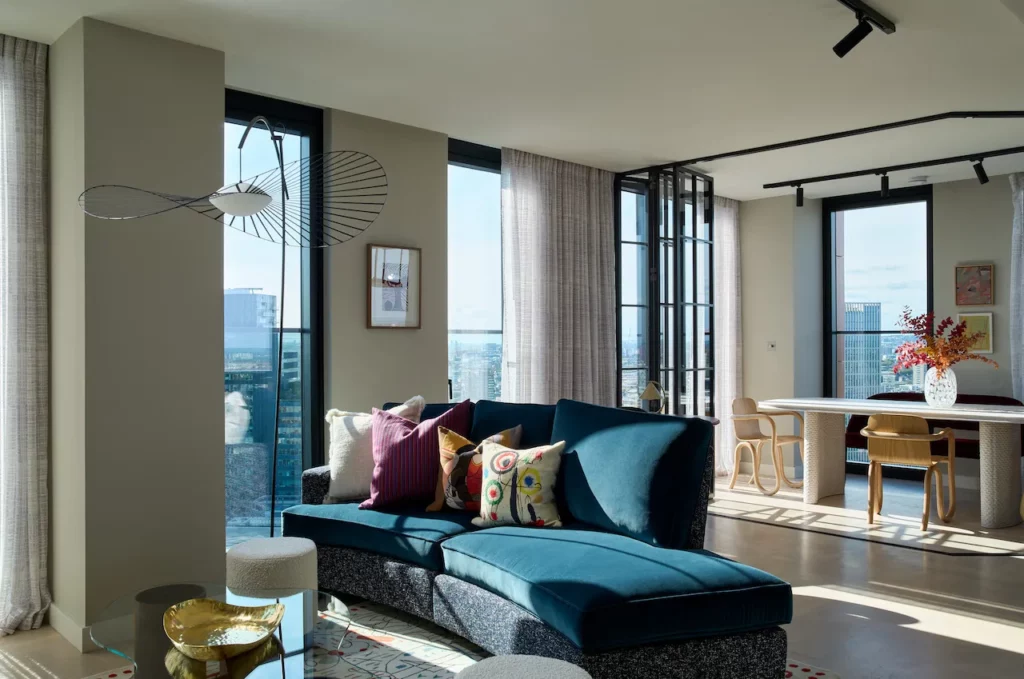 Ed O'Donnell, the visionary behind Angel O'Donnell, reflected on the unique ethos of One Crown Place, remarking, "It's a tapestry of old-world craft techniques, cutting-edge engineering, glazed terracotta facades, and structural steel beauty." His team endeavoured to encapsulate the vibrancy and culture of the surrounding area, punctuating each apartment with locally-sourced art, warmth, and charm. The design particularly resonates in the three-bedroom space, with its dynamic motifs reflecting London's cityscape and artisanal furniture pieces that are not just functional but also narrate tales of the city's heritage and future.
Standing adjacent to the bustling Broadgate and a stone's throw from Liverpool Street Station, One Crown Place, with its 246 luxury residences, embodies the juxtaposition of the Square Mile's sophistication and Shoreditch's eclectic charm. It's not just the apartments that make this development an urban gem, but also the Sun Street Hotel, a boutique sanctuary boasting 41 rooms, the serene courtyard restaurant, Quercus, and over 109,675 sqft of premier flexible workspace.
Residents of One Crown Place are privy to a host of amenities, a testament to the holistic lifestyle envisioned by the developers. From an expansive rooftop terrace to a private cinema room, a state-of-the-art gym to a refined private dining space, there's an exclusive world waiting to be explored. The privilege extends to the adjoining Sun Street Hotel, where residents enjoy unique culinary experiences, a range of exclusive services, and a touch of decadence.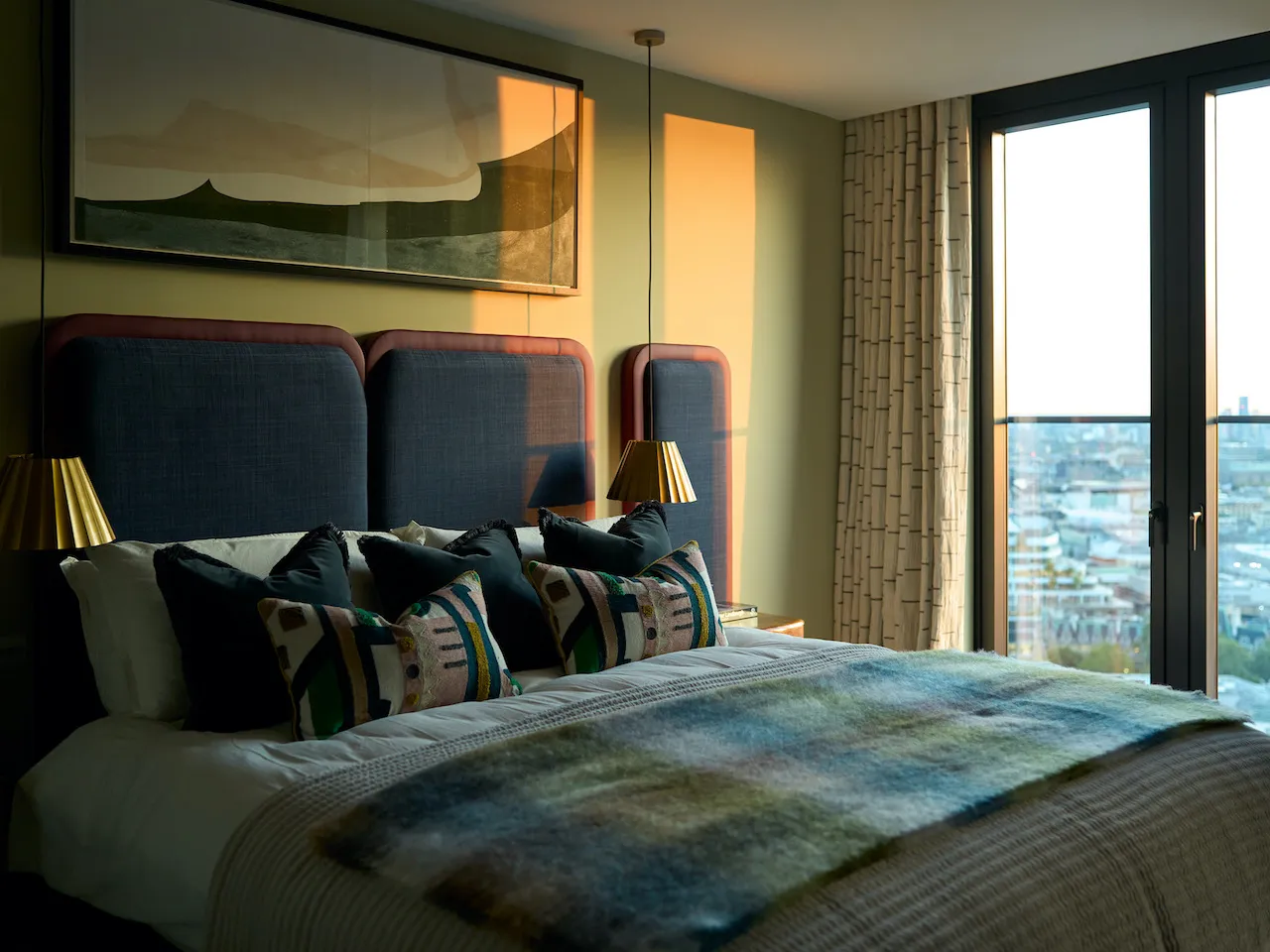 Amidst the evolution of the Square Mile from a global financial epicentre to a buzzing residential and cultural hub, One Crown Place stands as both a witness and a catalyst. A spokesperson for the building elucidated this transformation: "The Square Mile's allure is only growing, shedding its traditional financial persona to embrace a vibrant live-play realm. With its myriad cultural and retail experiences, One Crown Place exemplifies the City of London's new sophisticated identity."
As per the CBRE Borough by Borough Report 2022, One Crown Place has significantly contributed to the Square Mile's resurgence as a premium residential district. The report anticipates property values here to surge by 22 percent over the next half-decade, outpacing London's 19 percent average.
For those enticed by this melding of heritage and innovation, only 20 percent of residences at One Crown Place remain, with prices commencing at £1.1m. To immerse oneself in Angel O'Donnell's design masterpiece and explore the epitome of urban luxury, interested parties can reach out to [email protected] or dial 020 7205 2697 for a private tour.