In the heart of London's thriving neighbourhood is a residence embodying luxury, history, and elegance. Welcome to 2-8 Rutland Gate, an address that commands attention as one of the city's most illustrious homes. As we embark on our journey to uncover the stories behind "The Most Expensive Homes in London," we invite you to step into a world where luxury knows no bounds.
2-8 Rutland Gate History
Built in the 1980s, 2-8 Rutland Gate has undergone a remarkable transformation. Originally consisting of distinct flats, this architectural marvel was reborn as a singular haven of grandeur in the late '90s. Today, it stands as a testament to the fusion of history and contemporary living, capturing the essence of refined elegance.
The Interior
Set within an expansive four-acre estate, the mansion exudes a sense of majesty from every angle. Its impressive offering of 40 bedrooms is a testament to its grand scale and unwavering commitment to indulgent living. Alongside the lavish bedrooms, the property boasts an array of amenities, including a tennis court, a sauna, and numerous other features meticulously designed to provide a life of utmost luxury.
Who owns 2-8 Rutland Gate?
The story of 2-8 Rutland Gate is steeped in a fascinating legacy of ownership that only enhances its mysterious appeal. Originally in the hands of the late Crown Prince of Saudi Arabia, Sultan bin Abdul-Aziz, the mansion has subsequently changed hands among various high-profile figures. In a notable transaction in 2020, Cheung Chung-kiu, a Chinese magnate, took over the property for an astounding £210 million—a deal initially brought to light by Bloomberg.
Yet, the narrative grows ever more enthralling with ongoing speculation about its current custodian. According to a Financial Times report from October, it is thought that Hui Ka Yan, the visionary behind Chinese property giant The Evergrande Group, is the actual proprietor, thus adding another chapter to this intriguing tale. The official Rutland Gate site remains silent on the issue, merely noting that the property is currently owned by "an overseas family."
This recent twist adds an extra layer of enigma to an already compelling storyline surrounding the home's current ownership. Such secrecy further intensifies the mansion's allure, inviting us to ponder the lives being led behind its grand facade.
Current Condition

2-8 Rutland Gate's present state juxtaposes grandeur with dilapidation. In need of extensive refurbishment, the mansion is poised to regain its former magnificence. Recent meticulous inspections have provided valuable insights into the building's condition, guiding the comprehensive restoration process.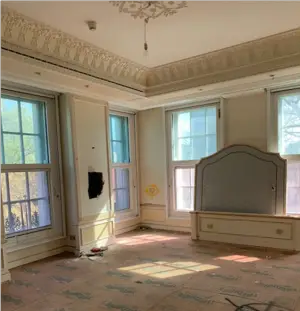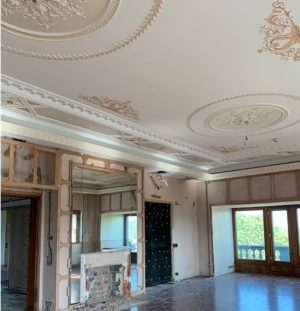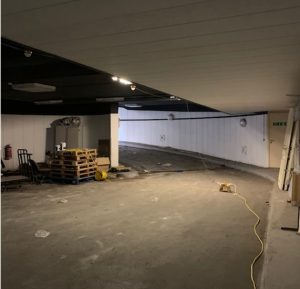 The esteemed project team, including CC Land UK, renowned architects Squire & Partners, and other experts, is passionately committed to breathing new life into this masterpiece. Their meticulous attention to detail ensures that every facet of the refurbishment aligns seamlessly with the property's historical significance.
As 2-8 Rutland Gate continues its journey, it stands as a testament to London's architectural prowess and timeless elegance. Nestled in Knightsbridge, it epitomises the perfect marriage between heritage and contemporary living. With its historical significance and enviable location, the mansion remains the epitome of London's most luxurious homes.
Our odyssey through "The Most Expensive Homes in London" is just beginning. Join us on this journey of discovery as we unveil the stories behind some of the city's most remarkable residences. Whether it's through the lens of history or the prism of modern luxury, these homes narrate tales of splendor that resonate across time.