Soho is situated in the heart of the West End and is one of London's most vibrant neighbourhoods. Not only is it home to an exciting array of bars and restaurants, but there are also many well-known theatres in the area, such as Apollo Theatre. Additionally, some of the most frequented underground stations provide access to the area, including Oxford Street, Tottenham Court Road, and Picadilly Circus.
An extremely rare freehold house on Mashall Street, Soho, has just come on the market and offers luxury living in a fun and cool central London location. The property, which has been completely refurbished, comprises 6 floors, 4 bedrooms and 5 bathrooms.
The owner spent 2 years meticulously rebuilding the property to the highest modern standard and implemented a new internal steel support structure, flooring, and replacement roof. Internally, each design feature has been intricately planned, including bespoke, hand-crafted details at every opportunity. The redbrick facade has also been restored and re-pointed to its original features.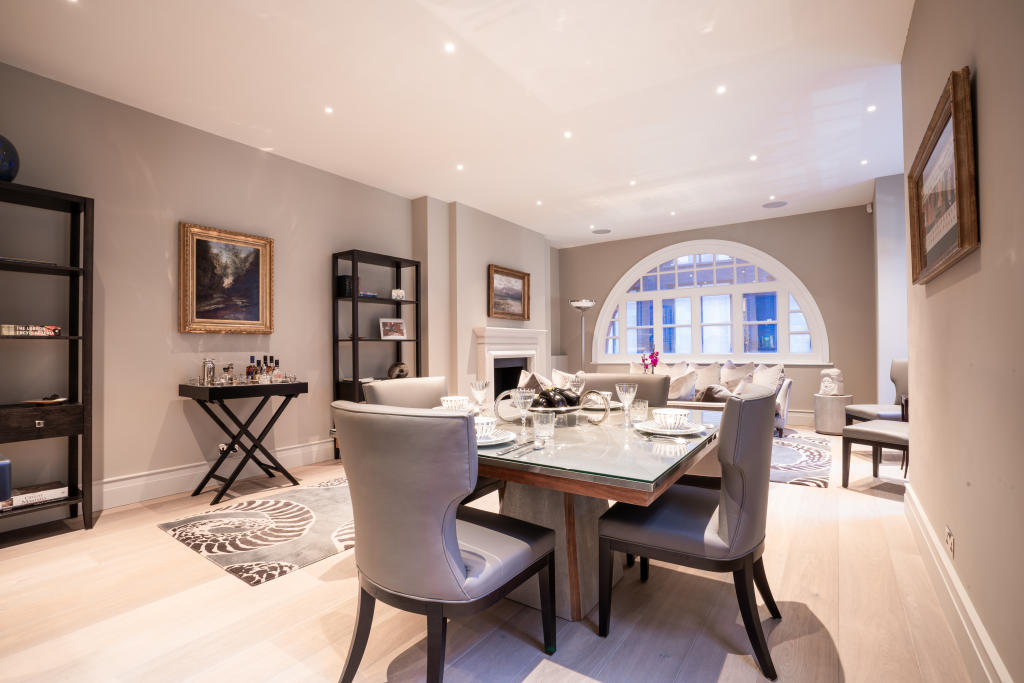 The property is entered at ground level and on opening the doors you are met by a spacious hallway. To the right is the library, which has floor-to-ceiling custom-fitted bookcases and dual aspect windows. Access between floors is via a bespoke helical staircase and there is also an elevator.
On the basement floor, there is a state-of-the-art cinema room/party room, complete with a mini-kitchenette and integrated AV system, catering to all of your home entertainment needs.
​On the upper levels, the first floor features the main living space with a 34 ft. open plan combined kitchen and living area. Floor two houses the principal suite, with custom-fitted cabinetry and a dual en-suite. Floors three and four offer 3 guest suites and a fabulous home office.
For more information on this Property, please contact Alex from Daniel Daggers Real estate here
Follow my blog with Bloglovin