Looking for a place to stay in the UK? You've come to the right place. We have 7 of the most beautiful holiday homes and cottages to rent, perfect for your next vacation. Whether you want a romantic getaway with your significant other or just some time away from work, there is something here for everyone. And if that's not enough, we'll also tell you about their prices and where they are located! So what are you waiting for? Start packing today!
Cotswolds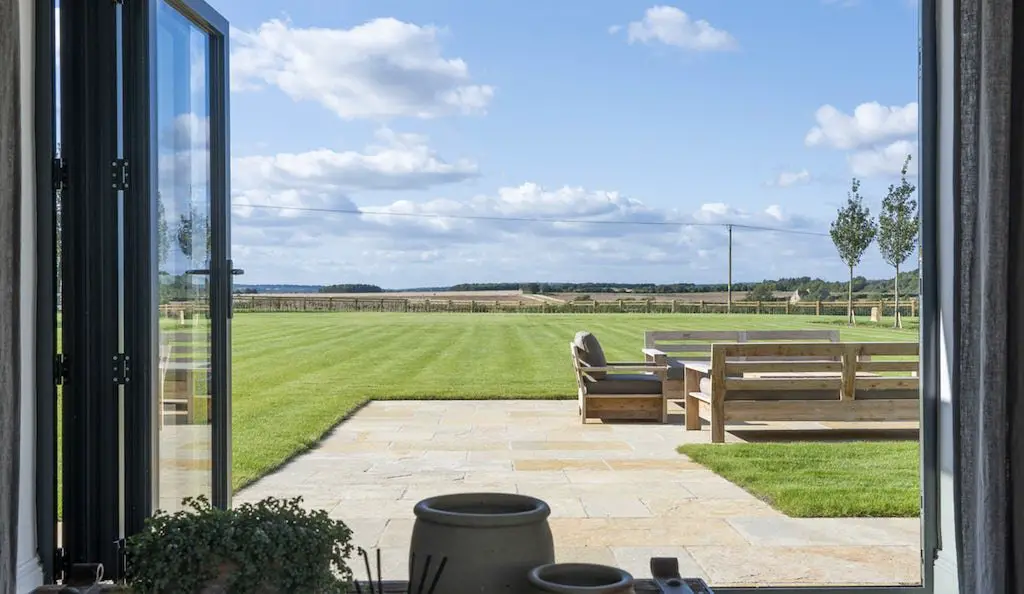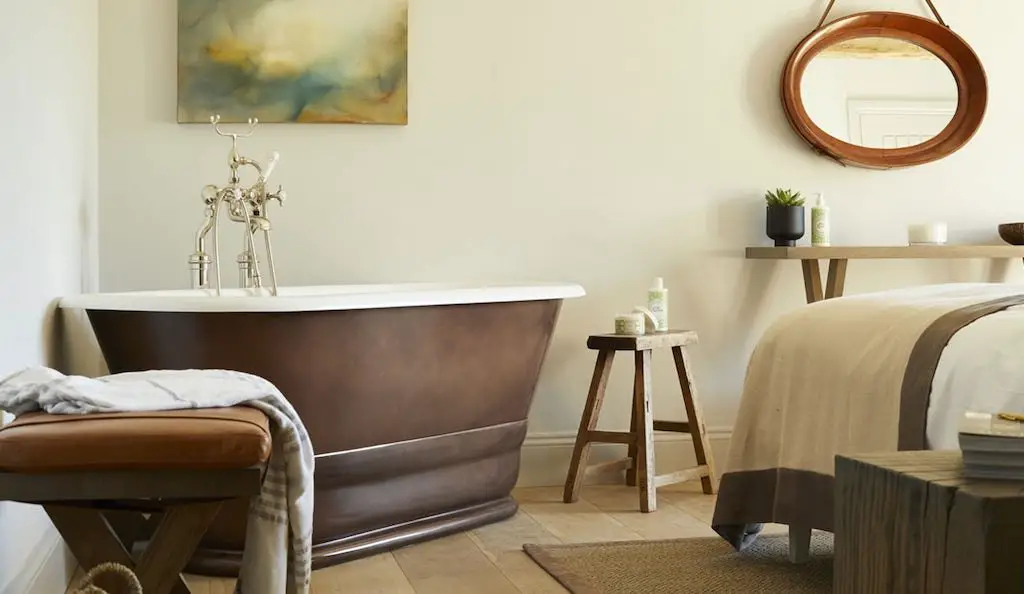 After you book a stay in the country, sometimes all that is missing are hotel-style amenities. That's where this home stands out: welcome hampers and fridge stocking come included for guests staying here! This barn conversion has something special to offer every guest – from an outdoor hot tub perfects for Cotswold sunsets, ancient timbers turned into architectural features of the house, bedroom bathtubs with high ceilings or sleek kitchen island.
Sleeps up to 10
5 Bedrooms, 5 Bathrooms
---
Peak District
Guests of this Grade II-listed hamstone cottage can enjoy the space with their family and friends. The large garden room is a centerpiece for any gathering, seating up to sixteen diners at one time while offering views outside on the grounds or into other rooms within the house. Soft fabrics are generously used throughout in textiles that invite you to lounge about comfortably as well as comfy chairs found around tables set just right for your group's needs (seats two). Outside there is an extensive garden where families can explore miles of countryside by foot or bike if they so choose! Plenty more activities await them inside including but not limited too: wood fired hot tubs, climbing frames, kitchen stocked full of healthy food options like produce from local farms.
Sleeps up to 16
7 Bedrooms, 6 Bathrooms
---
Belgravia
No one can say they have truly experienced London without being able to step into the home of royalty. Situated in Belgravia, this five/six-bedroom house is a modern palace where no expense was spared for your comfort and convenience – soak away after a long day with steam room relaxation or sit back al fresco by the fireplace as you enjoy some champagne! This top property has it all: central location near Hyde Park and Buckingham Palace; expansive interiors that are decadent yet inviting; amenities like an indoor swimming pool, gymnasiums, wine cellar, media room…the list goes on!
Sleeps up to 8
5 Bedrooms, 4 Bathrooms
---
Cheltenham
The Cotswolds may be called the sweet shop of England. Its chocolate-box villages, honey-stoned houses and sugared flower dusted meadows are all so inviting! This converted barn in Notgrove Estate is a truly dazzling spot to stay. The elegantly designed open plan living/dining area has soft neutral tones that will instantly make you feel at home here – it's just as comfortable for those who want an adventure outside their four walls or prefer to relax inside with some nice company around them on this cozy retreat away from life's everyday stresses; there's even a wood burning stove if things get chilly when night falls (and maybe one too many mugs of tea).
Sleeps up to 8
4 Bedrooms, 4 Bathrooms
---
Cornwall
This 55-acre countryside estate is a modern day Pemberley, with grand hallways and views over the River Tamar. It features antique furniture in wooden floored bathrooms that are perfect for hunkering down on winter nights or lounging by during warmer months. With two drawing rooms complete with open fires to have you feeling imperial and indulged as never before, this stately home will delight visitors seeking an escape into nature – West Country's Devon coastline awaits just minutes from your doorstep!
Sleeps up to 22
11 Bedrooms, 11 Bathrooms
---
Ealing
West Ealing provides a comfortable base for business travelers or guests visiting family or friends in the area. Nearby is Heathrow, Paddington and Ealing Broadway with quick access to these locations as well as local food markets where you can experience London's diversity through its cuisine from around the world that will please both kids and adults alike!
Sleeps up to 6
2 Bedrooms, 1 Bathroom
---
Knightsbridge
The Choreography London Apartments offers luxurious living close to everything you could need within the city. Located in Knightsbridge and designed by Annabel's own interior designer, this apartment complex is perfect for anyone who wants a little bit of luxury near them at all times. With two large social spaces that would work well as an entertaining or dining area, there will be no lack of space when it comes time to entertain guests! A rooftop terrace with breathtaking views is also available on top of rooms full cozy nooks if your friends want some more privacy while they visit- what better way than enjoying incredible sights?
Sleeps up to 9
5 Bedrooms, 5 Bathrooms