Back in July 2020, The chancellor announced a temporary holiday on stamp duty on the first £500,00 of all property sales in England and Northern Ireland until the 31st of March 2021. Today Rishi Sunak announced the stamp duty holiday for housebuyers is being extended for a further three months until the end of June.
Property London got opinions from industry experts on what this means for both the housing market and buyers eager to complete on their home purchase.
Nick Whitten, Head of UK Living Research at JLL comments
Stamp Duty Extension
The housing market has got the extended holiday many were hoping for and the clock is now effectively ticking for new buyers who haven't yet started the process of purchasing a home to take advantage of a reduced stamp duty charge.

According to Rightmove data, it has taken an average of 54 days to sell a home since the holiday was introduced in July, down from an average of 70 days in the 12 months prior.

Assuming the average time to sell a home remains at the current level, aspiring buyers have until 7th May to begin a purchase to take advantage of the holiday extension.

Overall the Stamp Duty holiday has provided a much-needed confidence boost to the housing market following its full closure in March last year. However, its previous cliff edge ending on 31st March always risked seeing sales fall through increasing anxiety for aspiring purchasers. The extension will provide welcome relief to those purchasers and open the door to additional buyers. There now needs to be clear signposting introduced to ensure the cliff edge is not just pushed further down the road.
First Time Buyer Mortgages
95% mortgages have been all but non-existent for some time now so the Government's mortgage guarantee scheme is hugely welcome news for aspiring homeowners who have long faced mounting affordability issues.
Overall Budget Conclusion
There are many welcome announcements within this Budget. However, solutions to the housing challenge must also focus on providing homes to suit a greater variety of end-user needs. Society has changed and we must move away from the concept of blanket homeownership. We need measures to support an increase in purpose-built rental homes that will professionalise the private rented market, providing long-term, secure housing, and raising the profile of renting as an aspirational lifestyle choice.
Buyers can take advantage of the stamp duty savings in 3 developments offered by JLL residential.
8 Casson Square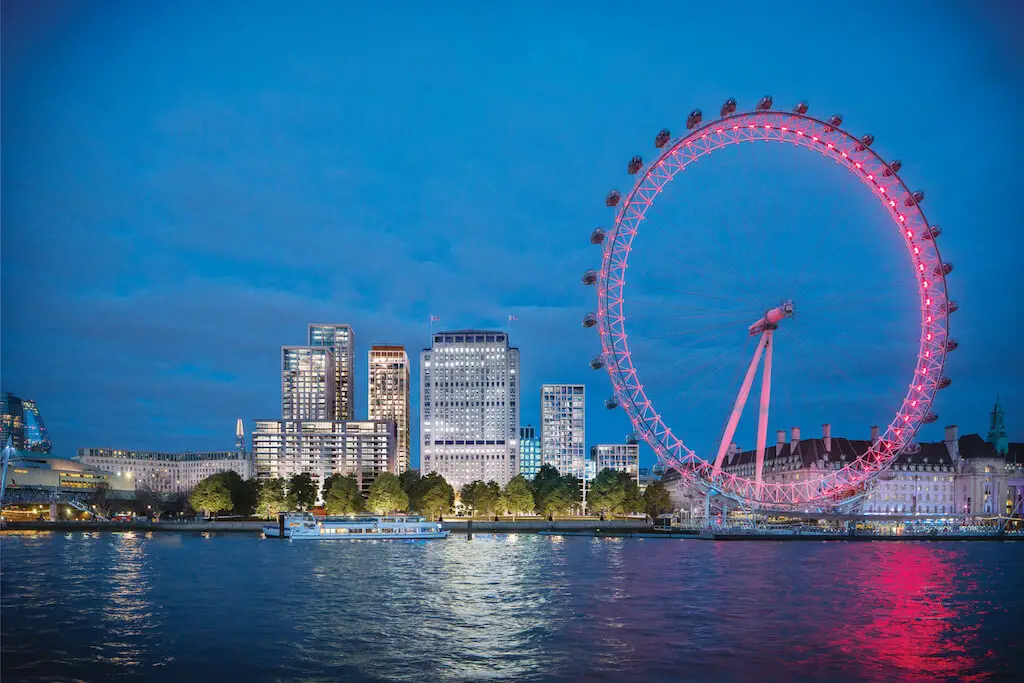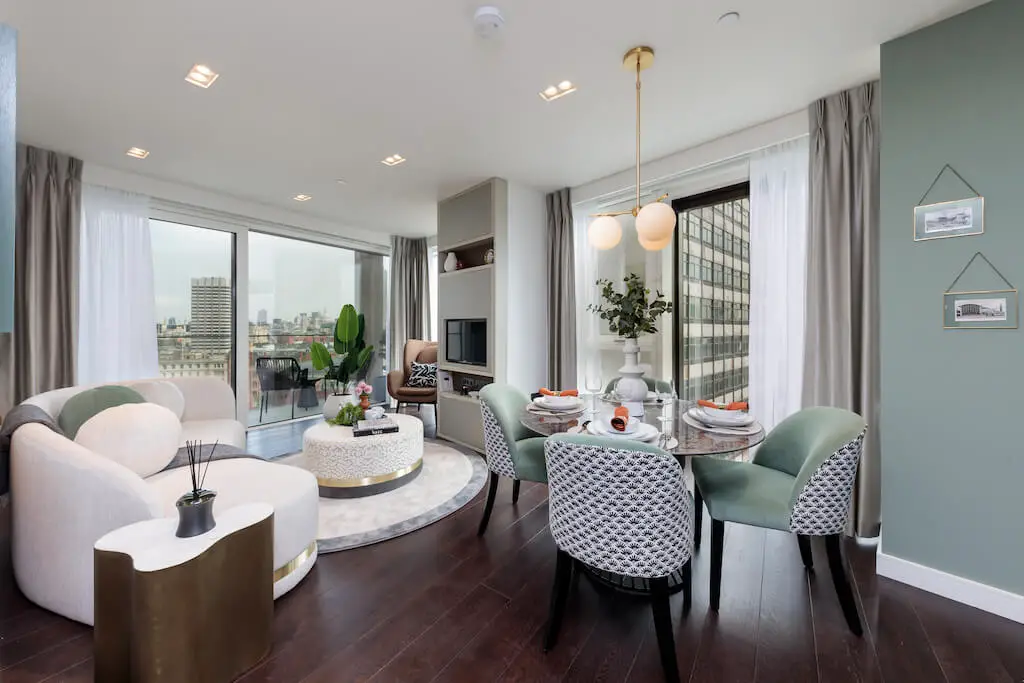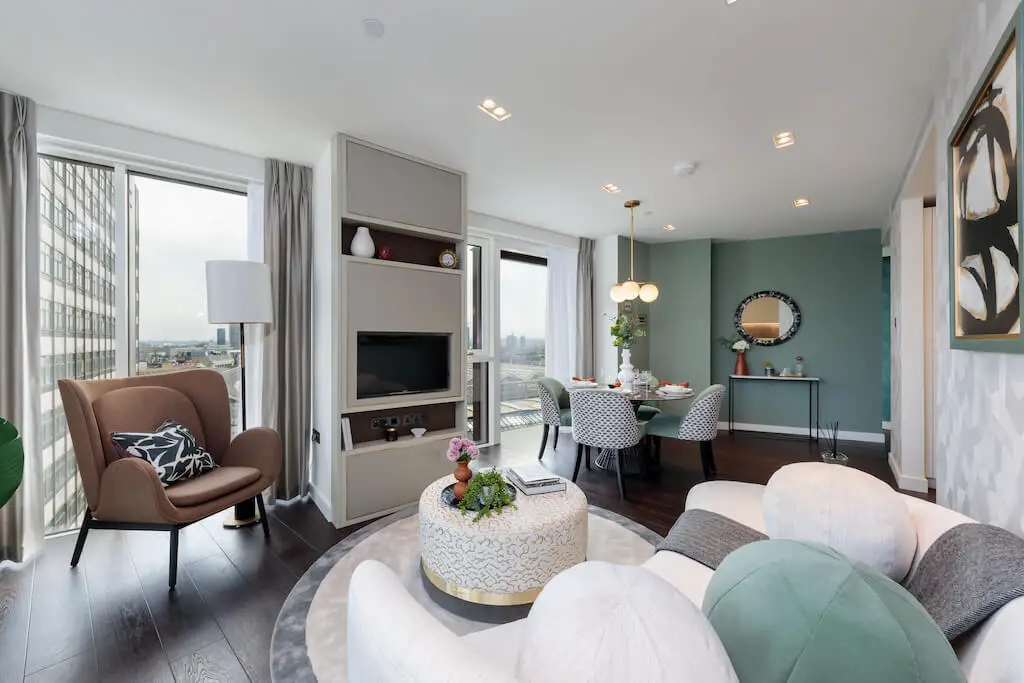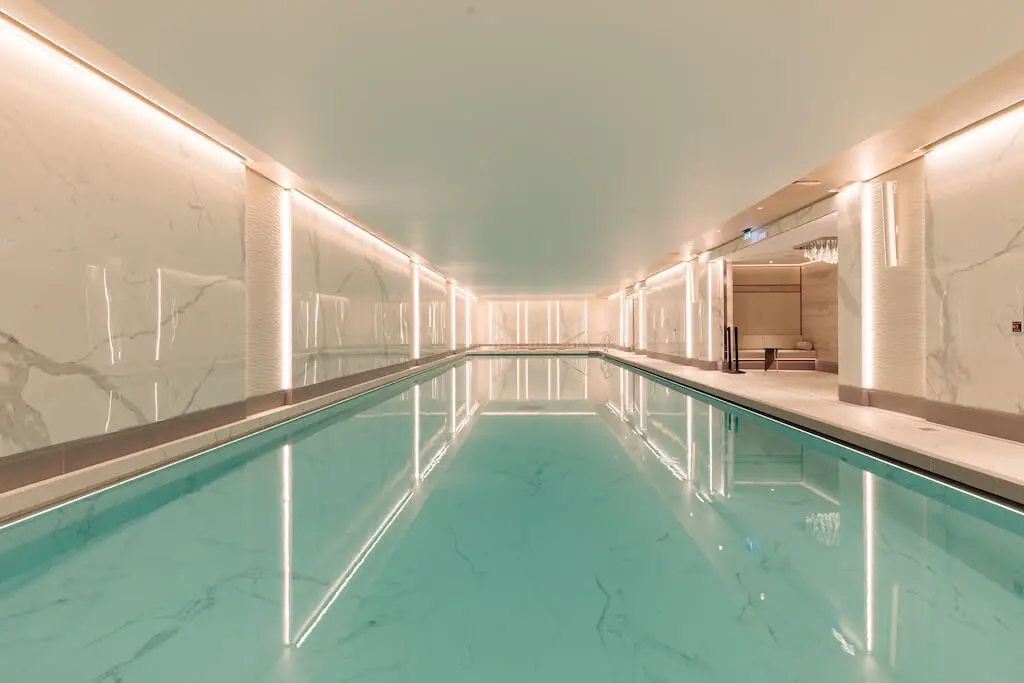 Long & Waterson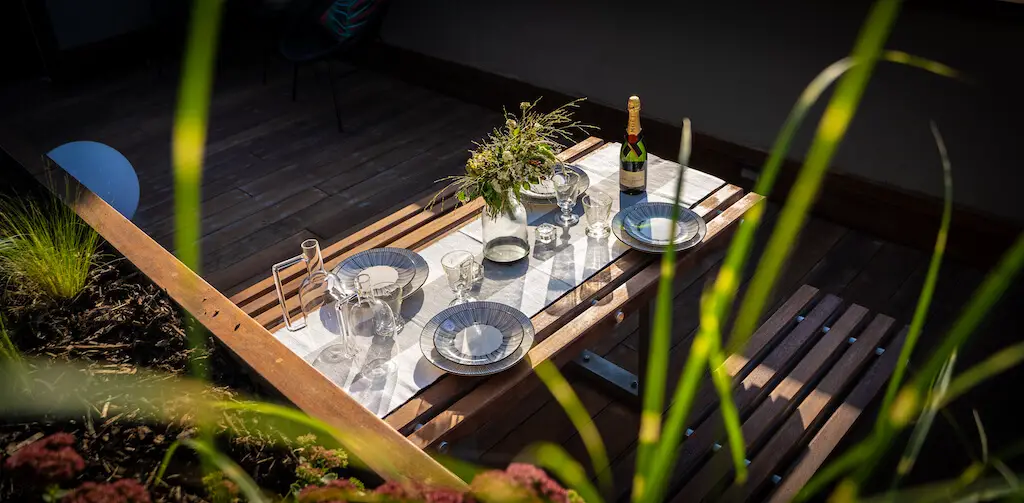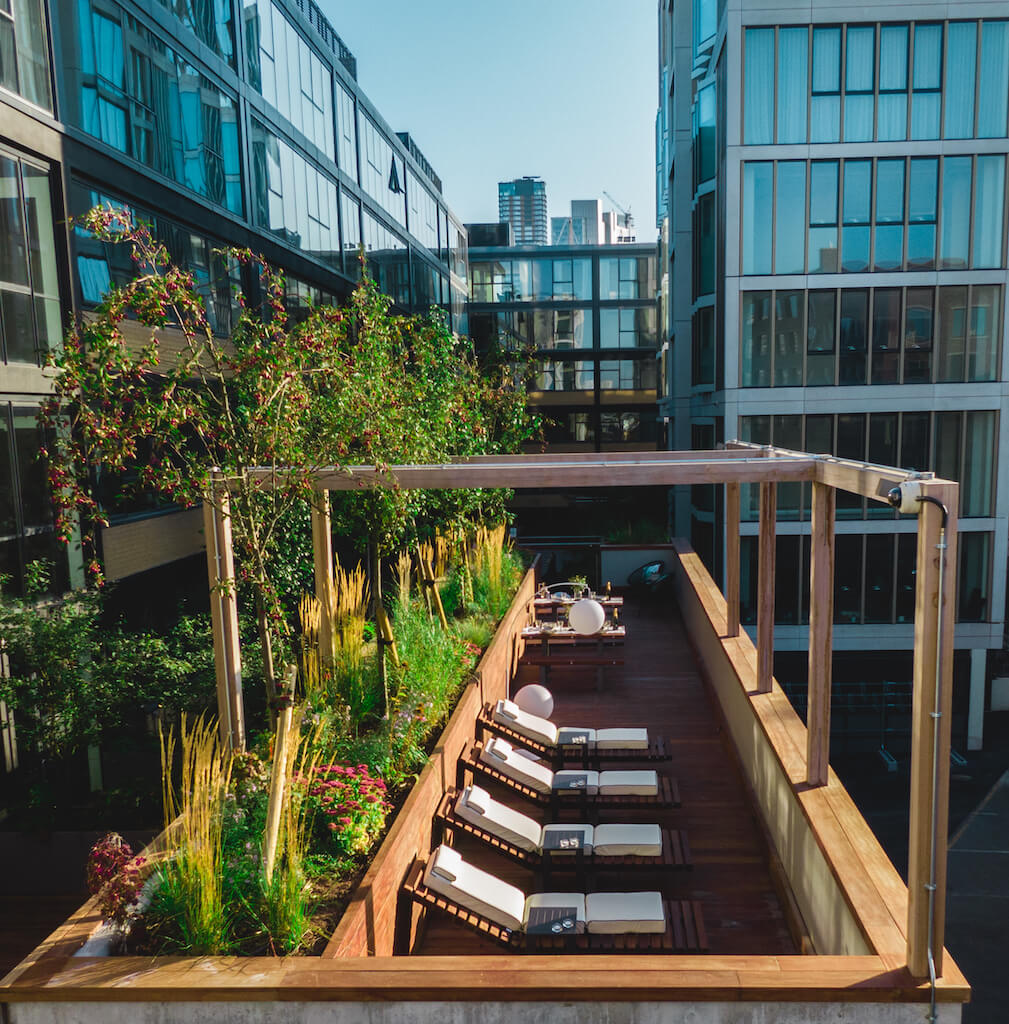 West End Gate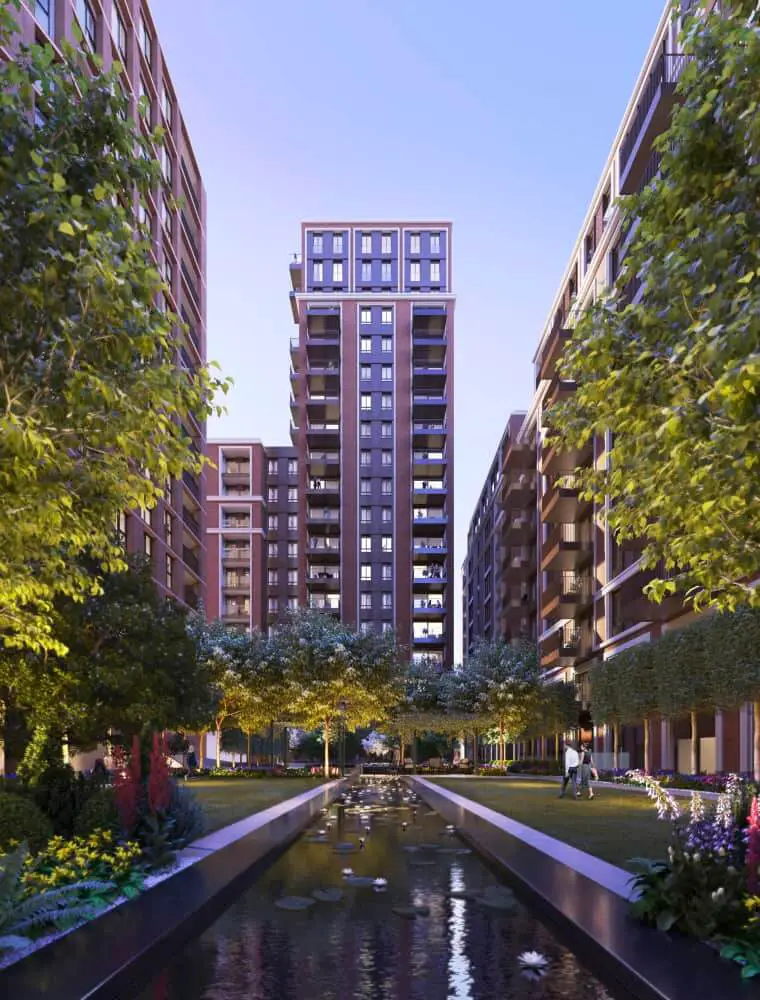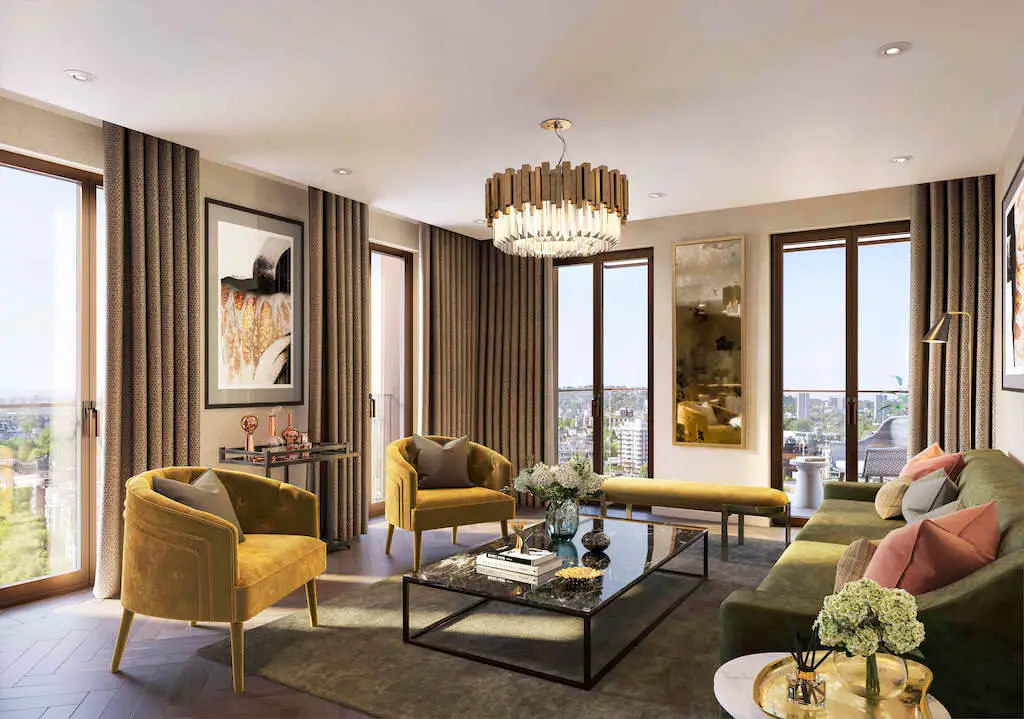 On the Stamp Duty Extension
Martijn van der Heijden, Chief Financial Officer at Habito, said:
The Government went further today in their extension of the stamp duty relief than the market thought it was going to. This is great support for the economy and property industry that will help manage the transition as the economy comes off life-support measures during this summer. The tapered end to the tax will be less disruptive than the previous date's 'cliff-edge' and in the short-term, it's great to see that people who are currently in the process of buying their homes will not suddenly face an unexpected tax bill.
However, it is a shame that the Government left it so late to announce the tapering off of the scheme. We are just 20 working days from the original deadline. Many sellers and buyers may well have lost out on transactions when it looked like it was too late to complete by the 31st March. Now they have either lost the opportunity or we will see a mad rush again with strain on the process, which may again still see people miss out. This policy is still a sticking plaster, rather than a holistic review and solutions to the property taxation and home buying schemes.

The holiday deadline has only been extended in its full guise for three months, until 30th June. Then, the relief will be tapered with the nil rate band staying at £250,000, double its standard level, until the end of September. This is highly likely to encourage new buyers to the market, given less tax will be payable for the next five months. While it's possible someone could buy a home from start to finish by 30th June, if you kicked off the process now unfortunately it's not a guarantee given the backlogs conveyancers and surveyors already have. If you are looking to buy before stamp duty resumes its pre-covid rate on 1st October, think carefully about your budget. If you didn't meet the new stamp duty holiday deadline and had to pay the full amount of tax, would you still be able to afford it? If you're able to set the extra money aside just in case, there's likely no reason not to go forward. Otherwise, you might want to wait, or adjust your house budget to allow for the possibility of missing the deadline.
On the Mortgage Guarantee Scheme
Martijn van der Heijden, Chief Financial Officer at Habito, said:
We support this measure by the Government to give many more young people the chance to own a home sooner than they would otherwise. This policy will be a shot in the arm for the availability of mortgages at 95% borrowing, which was decimated by Covid. This support from the Government for banks to lend at this level will see the swift reissuing of these low-deposit loans to the market. If, like we saw with the 2013 mortgage guarantee scheme, that very little Government financial support is required in the end, it's a policy that will have done its job.

A key point to remember is that the Government-backed 95% mortgage will only be given to people who can afford it and who have passed lender's affordability checks. The Government is said to be targeting just 3,000 loans a month – this compares to the nearly 99,000 mortgages that were approved by lenders just this January, according to the Bank of England.

Despite this, it will provide a big improvement from where we are now. First time buyers ordinarily make up around 30% of customers at Habito, but due to the impacts of Covid we saw this number reach a low of just 8% in April 2020. We estimate that even now every month, we're unable to help around 1,300 people who come to us for mortgage advice, simply because of the lack of availability of lower deposit deals in the market. While we have seen lower deposit mortgages come back to market recently, we're still hundreds of deals away from where we were in February 2020 for 95% and 90% lending. In terms of the deals currently in the market at 95% borrowing, last February there were 405, now there are just 20*.

For first time buyers, saving for a deposit is a big hurdle and this policy will go some way to tackling that. An important aspect of this policy will be that every homebuyer gets qualified mortgage advice about whether a cheaper, lower, loan-to-value mortgage (for example at 90%) may be possible for them as well. Given usual lender income multiples will be applied – of 4 – 4.5x – it's likely this policy will support buyers in regions where average house prices are more in-line with average salaries.

In terms of its impact on house prices, we know the previous scheme did a little to raise house prices – estimates are in the region of 1.4%. But it also did not put a huge burden on tax-payers. The 2013 mortgage guarantee scheme was only applied to around 100,000 mortgages, (2.7% of residential mortgages), and importantly, it paid out against just four repossessions, to a bill of £40,117.

It was a bit disappointing to only see five big lenders involved. With Nationwide conspicuously absent, it suggests a smaller impact than it could have and limited space for innovation and competition. More lenders joining in will give a greater opportunity for real choice when it comes to rates, fees, and charges. We're awaiting full details of the scheme – as with all housing policies, the devil will be in the detail. Following on from the last scheme this one needs to be accessible, far reaching for the customer, and operationally viable and affordable for lenders.
Neil Weston, Principal of Scout Financial Services, in response to the Chancellor's Budget announcement that the Government will support lenders in offering high loan-to-value mortgages:
We are thrilled to see Government support for first-time buyers included in the Chancellor's Budget today. We have been calling for greater support for mortgage lenders in this space for a while now and action on this was promised by the PM back in October, so it's great to finally see a plan in place.

Whilst the availability of mortgages for 90% of the purchase price has improved recently, the market has remained restricted by tight lending criteria and the lack of high loan-to-value mortgages. More support for lenders to lend a higher percentage of the purchase price will no doubt be welcomed across the industry and by first time buyers. However, many first time buyers may find themselves in a tricky position where they will now have enough money saved for a deposit, but they are unable to secure a mortgage as a result of being furloughed. Recent Treasury figures indicate a total of 4.7 million Brits remain furloughed, many of whom are would-be first-time buyers in sectors such as retail, travel, and hospitality.

"Furloughed workers looking to buy a home face far fewer mortgage options, with many lenders refusing to consider furloughed income at all. This announcement from the Chancellor today does little to alleviate that; if anything, the extension of the furlough scheme will only exacerbate the problem. If you're furloughed and unsure about mortgage availability, it might be worth speaking with a whole-of-market mortgage broker, who will be able to explain your options.