Holiday homes have become extremely popular this year, and many places are getting booked up months in advance. But it can be hard for friends, couples and families to decide where to head to, as they are so many options available.
If you have a family and are looking for the best holiday homes in London, then this article is perfect for you. We've found the most luxurious apartments that will give your family all of the amenities they need to make their stay enjoyable.
The Moat
Dating back to 1865, this holiday home is set in a beautiful neo-Gothic building next to a moat. It is situated in the heart of Fulham and is close to King's Road. The house is large in size and perfect for a big family to stay in. Altogether there are five bedrooms and six bathrooms. Additionally, there is an indoor swimming pool, sauna and outdoor dining space, perfect for enjoying cocktails with your group.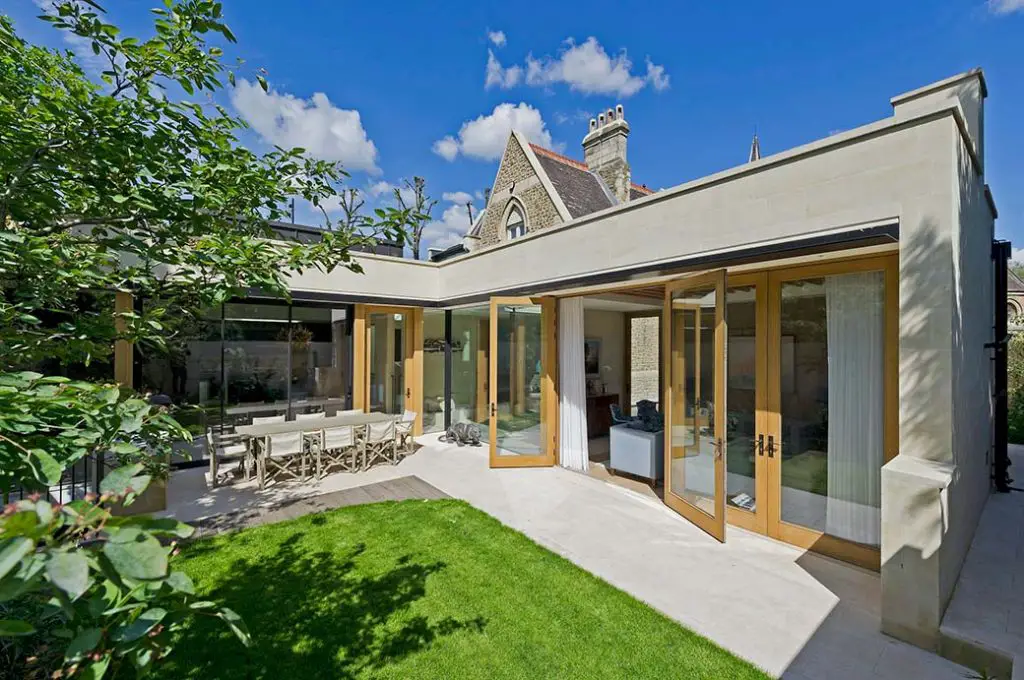 ---
Cream and Sugar
Cream and Sugar is a home situated in Clapham Common, and it is quaint, charming and beautiful both on the inside and out. The Victorian family home features a garden complete with a patio, dining table, bright shrubs, and budding trees. Additionally, the dining room doors lead out to this outdoor space, so it is a perfect holiday home for those who want to eat and drink outside, as the kitchen is close by for re-nourishing yourself.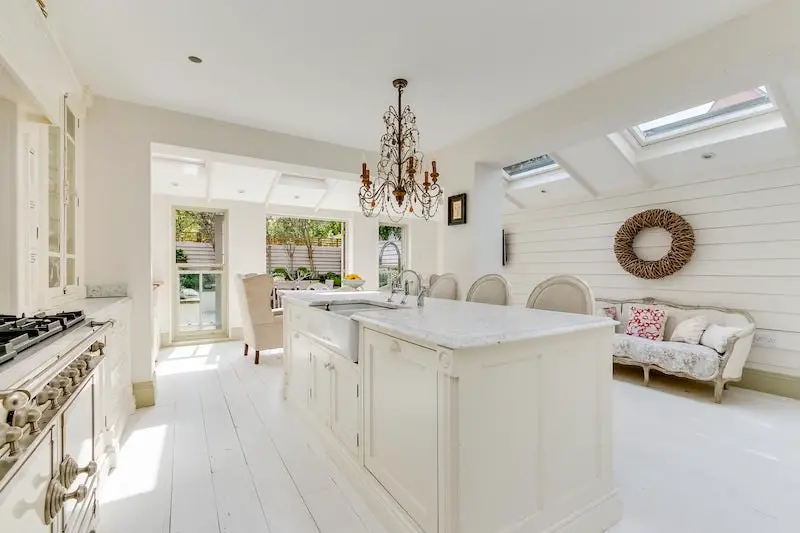 ---
The Lavender House
The lavender House in Limehouse is a rooftop apartment that is modern and chic. The living/dining area features windows to the majority of the room, allowing you to have great views of the surrounding areas. It also makes the apartment very bright and airy, perfect for a vacation. It sleeps up to 4 people, and there are 4 bedrooms and 1 bathroom.
---
The Fay Wray
This holiday apartment is set in a former stable building in Southwark. The home is quirky, and each room is full of eclectic art, such as the giant stuffed gorilla perched above the living area. On top of this, the house is steeped in history and has kept many of its original features. The property also features a roof terrace, perfect for a morning coffee or to eat alfresco in the evenings. The Fay Wray sleeps up to 6, and there are 3 bedrooms and 3 bathrooms.
---
Garway Road
Garway Road II is an immaculate contemporary home set in the heart of Bayswater, City of Westminster. The stylish home has clean lines, organised bookshelves and a rail-less staircase. The open plan living area is the perfect place for families to unwind and enjoy each other's company. Hyde Park is within walking distance to the property, and here you can enjoy a picnic, cycle through the park or hire a pedalo.
---
Hyde Park Gate
This opulent and grand apartment is set between Royal Albert Hall and Kensington Gardens. If you want to experience the best London has to offer, then you have to consider staying in this wonderful holiday apartment. The property features chandeliers, elegant antiques and a regal colour scheme. There is also a private balcony, perfect for enjoying morning coffees and breakfast.
---
The Yellow Baron
The Yellow Baron is in a quiet, tree-lined, residential street in East-Putney. It is chic and funky, yet small and compact, perfect for a small group of friends travelling or a couple. Additionally, it is extremely close to Wandsworth Park and the River Thames. There is also a well-kept garden at the back of the property, perfect for relaxing both in the daytime and evenings.