Looking for a new luxury apartment in the heart of London? Then look no further at The Broadway by Northacre.
The Broadway is set to be complete by December 2021 and will be a vibrant living quarter in the heart of Westminster. The centre of this modern-day masterpiece will be six striking residential towers which will contain 1-5 bedroom luxurious apartments.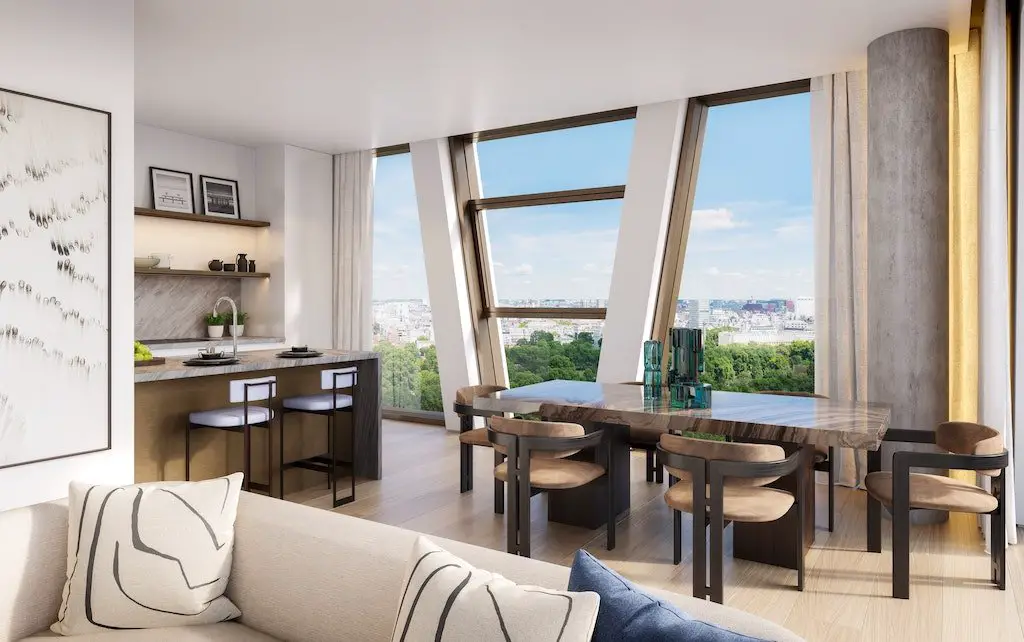 Set on the former site of the Metropolitan Police headquarters, The Broadway provided Northacre and the project's architects, Squire and Partners, with an entirely blank canvas on which to craft a collection of contemporary and innovatively designed apartments for future generations to come. 
Interiors will be refined yet also warmed by natural highlights, including oak and marble. Apartments will also feature impressive floor-to-ceiling windows inspired by 1920's jewellery, which will provide residents with unrivalled views of the iconic London skyline. With its five-star facilities and seamless service, The Broadway will open the doors to the very best London has to offer.
The six towers have adopted the distinctive style and lines found in 1920's jewellery. This has given them striking and glamourous facades which fit in with the landscape around them. Arranged in pairs, each building features bold oversized windows and a unique colour palette and facade treatment. The light, medium or dark accent palettes are inspired by the diamonds that the buildings are named after – The Sancy, The Cullinan and The Paragon.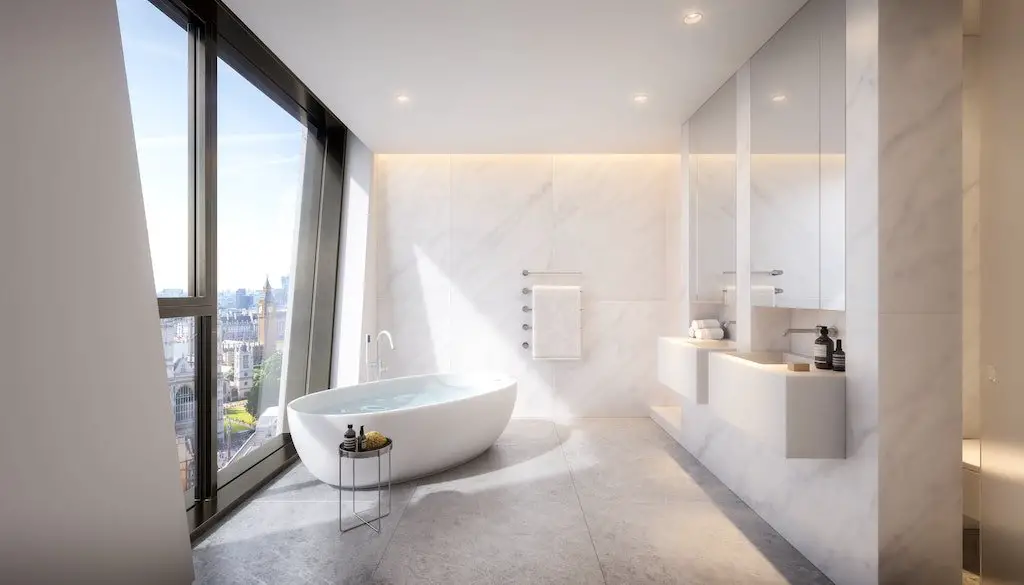 Michael Squire, Founder of Squire and Partners, comments:
"The Broadway draws on the materiality and craft of the listed building, as well as pattern and repetition in Art Deco jewellery and fashion from the 1920's. The Art Deco movement introduced symmetry, bold geometry and decorative elements to London's architectural landscape – we have enjoyed creating a contemporary reference to this in the architecture of The Broadway." 
The Broadway delivers an elevated level of urban living. It is equipped with the very best in lifestyle services and amenities and is designed to satiate the most discerning of city dwellers. Key features include state-of-the-art games rooms, screening and meeting rooms, luscious podium gardens, 24-hour concierge service, a library and secure underground parking.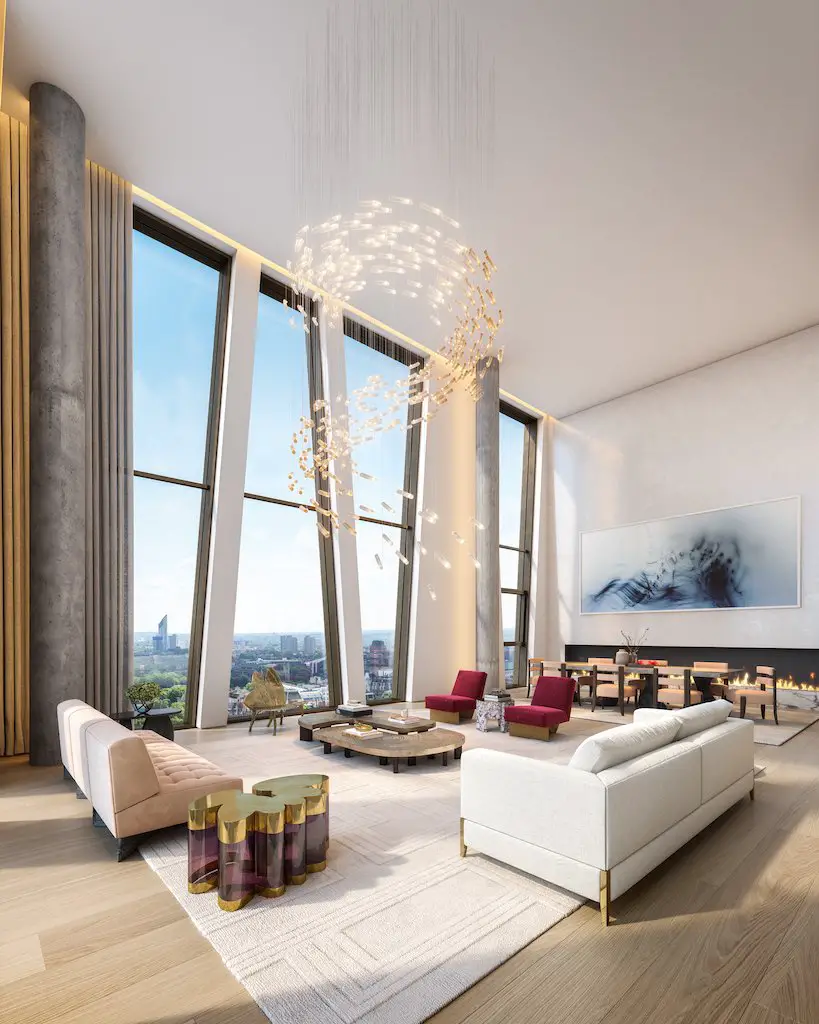 Moreover, The Broadway also has exceptional leisure facilities, including a 25m heated indoor swimming pool, vitality pool and steam room, fully equipped gym with the latest fitness technology, sauna, two personal training studios, luxury changing facilities and two treatment rooms.
For more information, please visit www.northacre.com/our-projects/the-broadway-london, email [email protected] or call +44 (0) 20 7349 8000.