Apo's new site in Barking offers 597 fantastic one and two-bed apartments to rent immediately. This is just the first of many such schemes planned – with the second due to open in Kew this year and flexibility for members to move from one to the other.
In light of Boris' roadmap announcement and plans for Covid-19 restrictions beginning to ease, we can expect to see a boost in young professionals moving back to the capital and other cities across the nation when pubs/restaurants/attractions reopen, and social interaction returns to normal.
With this in mind, it's important for the rental market to listen to its demographic of mostly millennials and design homes that are flexible and geared towards co-living. Forward-thinking Apo (a-part-of.com) has just launched its new concept of 'rental-meets-living' style membership and opened its first rental neighbourhood in Barking, East London, which positively encourages a fun living environment and puts an end to urban loneliness in a post-lockdown world.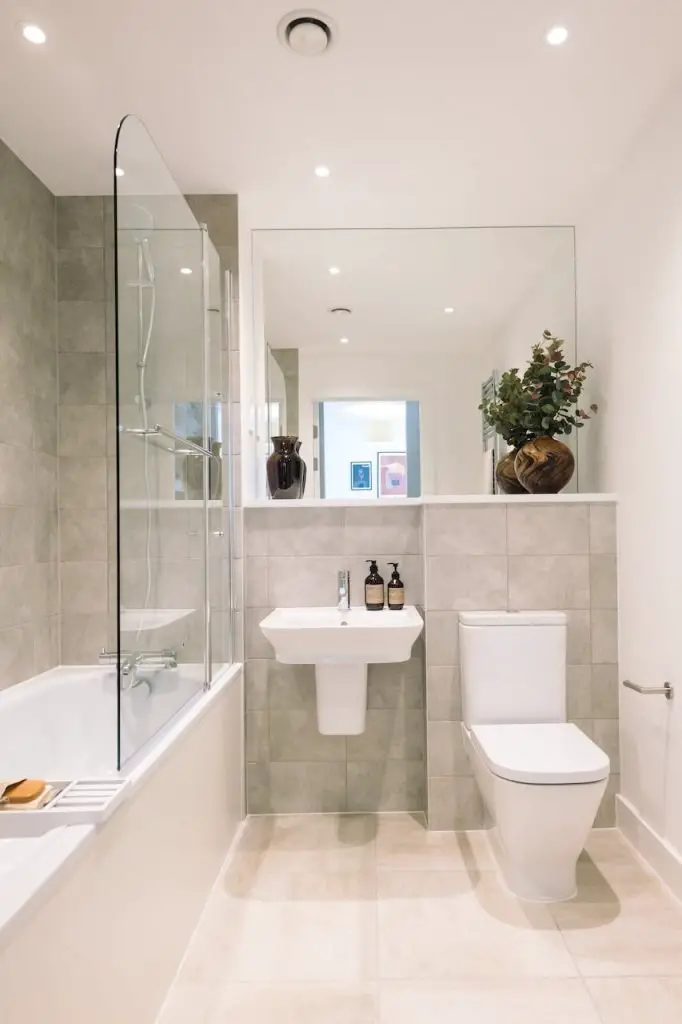 Matthew Pullen, CEO of Apo, comments:
We approach our buildings and services from our core principles of listening, responding and adapting to our customer needs and preferences. In a changing normal our ability to approach the management of homes with a flexible mindset allows us to adapt our product offering to our customers' needs. That could be as simple as facilitating changes to smaller or larger apartments as the needs arise, increasing digital connectivity or providing a flexible approach to furnishings. Actively engaging and having a positive attitude to change means we can support as customers as they find their new normal.
Young professionals who fled big cities for small towns during the pandemic are providing an unexpected boost to a type of real estate geared towards co-living. Many of those who left dense urban environments like the capital found the prospect of being isolated daunting, so have been looking for companionship at communal living schemes when things return to normal. According to JLL's Residential Forecasts 2021 survey – the biggest shift in elements of the home ranked as extremely important were as expected; private workspace (+36%) and broadband speed (+28%). According to Savills' Report 'What's Next for UK Residential Lettings' issued earlier this month – 71% of renters are more inclined to work from home in the future.
This shows the demand for co-living schemes like ourApo (a-part-of.com) and the launch of its new concept of 'rental-meets-living' style membership, which encourages human connection from its co-working spaces and puts an end to urban loneliness during these challenging times.
Apo in Barking putting inclusivity back into urban living:
'Life admin' is made easier – members can benefit from having rental, co-working space, a gym, and 24hr concierge service all wrapped up in one monthly bill
Apo is all about inclusivity and putting the fun back into London living. A user-friendly app connects members and shares a calendar of events and local offers. Members can opt-in and out of perks at any time, only ever paying for what they need
Other benefits include free Wi-Fi, optional housekeeping, and an onsite handyman to book for DIY needs. A guest apartment will also be available to book for friends and family who want to come and stay
Apo Barking is located on the banks of the River Roding and opposite Abbey Park, with travel from nearby Barking station – connecting its members to the city by train in under 15 minutes – and a new Overground station due to open at Barking Riverside in 2022
A little taster of what members can look forward to:
Barking Bees: the site will have its very own apiary and home-made honey
Barking Bikes: there will be an on-site bike club for cyclists to join
Barking Beats: live music gigs will be a regular feature for members to enjoy
Barking for joy: pets more than welcome!
With its line-up of music and performance arts, Barking continues to appeal as a creative hub, and the capital's largest film studios will soon become part of this creative canvas. Apo aims to support local businesses and organisations (i.e. Studio 3 Arts) to drive further buzz and excitement to the area
Pricing:
Studio flats starting at £1,200.00 per month
One bedroom apartments starting at £1,300.00 per month
Two bedroom apartments starting at £1,585.00 per month
For further details visit www.a-part-of.com.