West Hill Place in Putney, South London, is such a special development that the developer himself bought one of the 4-bedroom homes. Managing Director of Nomad Developments, Jack Simpson, put an abundance of time and energy into creating a unique collection of four four-bedroom family homes just a short stroll from central Putney.
Each home has been built to the highest standard and a great deal of care and attention has been given to each and every room. Artisan craftspeople were also subcontracted to help produce a detailed finish not normally found in new build properties. The homes feature stunning interiors and high quality materials have been used throughout. The ground floors feature trunk oak flooring, kitchens and bathrooms are tiled in marble and ceramic and main bedrooms come with marble en-suite wet rooms.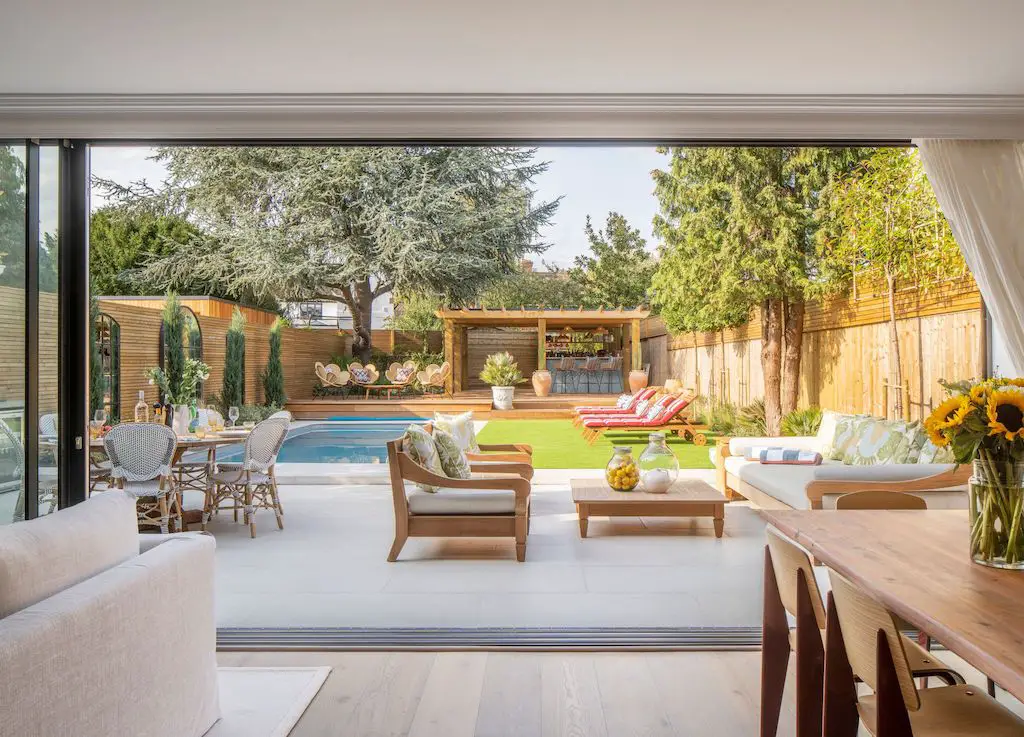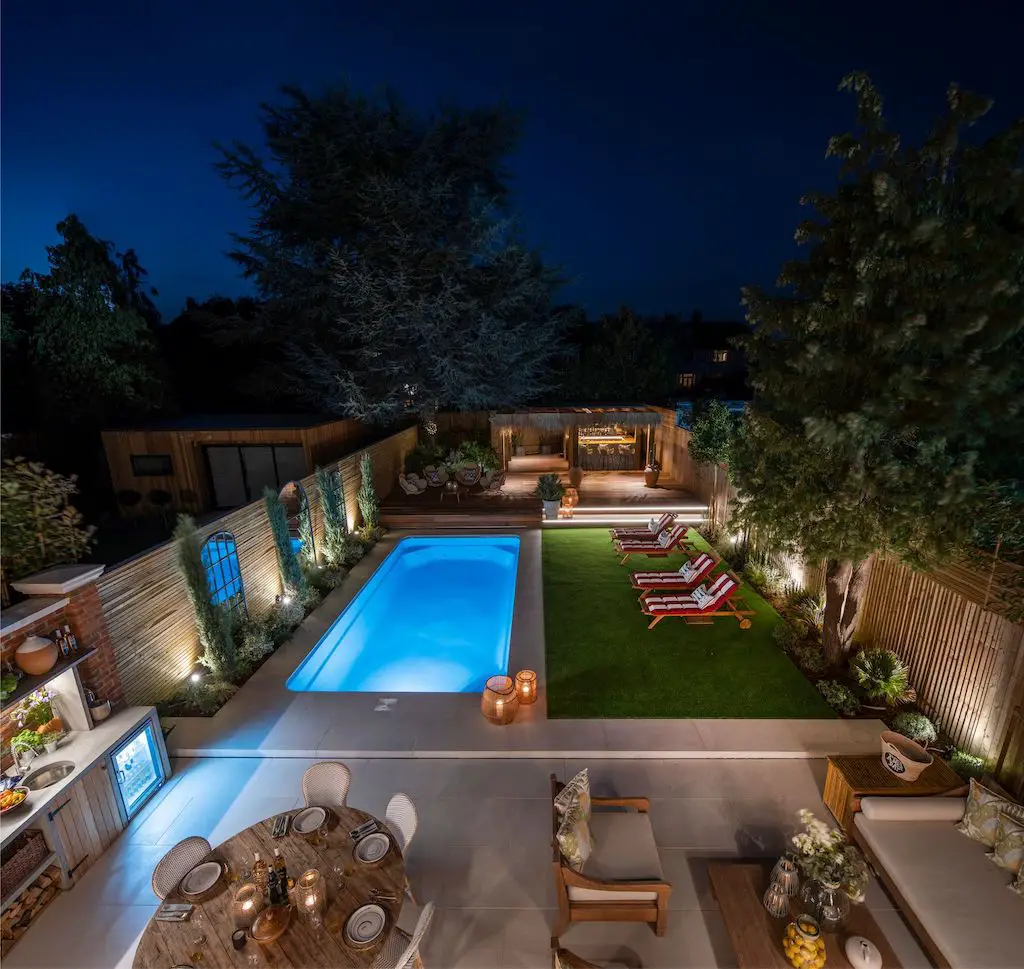 All of the homes are incredibly spacious and the abundance of natural light, from the floor to ceiling windows and doors, helps to add warmth to each room. The living areas have been designed to be inviting spaces for relaxing and entertaining, while bedroooms deliver a restful and sophisticated vibe.
The exteriors at West Hill Place have also been carried out with the same degree of detail and feature landscaped gardens to the front and artificial lawns to the rear. This has allowed for a low maintenance outdoor space to be created, which is perfect for a busy family. Additionally, the outdoor spaces include BBQ/Kitchen areas and jack has added a heated swimming pool and an outdoor bar to his own property, showing how the garden could further be transformed.
All of the homes at West hill Place have been built to a high standard and this was instantly recognised by those who attended house viewings. One of the properties sold off while, while the rest were purchased during the opening weekend. Prices for each home ranged from £2.225m to £2.3m.
The properties launched in April 2020 and completed in August of the same year. Jack Simpson, Managing Director of Nomad Developments, comments:  
"We knew from the outset that West Hill Place was going to deliver four rather special family homes. As the development began to take shape, it was wonderful to see the result of our keen focus on quality unfolding. The market has been busy throughout lockdown in this area of London, as the speed at which these homes were snapped up demonstrates. I was delighted to be one of those purchasing one – I can't think of anywhere I would rather live."
The development is also in a great location for those that need to commute, as East Putney, Southfields and Putney station are all within walking distance. From East Putney station, Earls Court station can be reached in 10 minutes and Victoria station can be reached in 18 minutes.
In Putney and neighbouring areas you will find some of London's best green spaces, including Wandsworth Park, WWWT London Wetland Centre, Wimbledon Park, Wimbledon and Putney commons, and Richmond Park. To the north you will also find the River Thames where you can have lunch overlooking the river or catch a river bus to Canary Wharf.
In Putney Highstreet, which is around a 20 minute walk from West Hill Place, there are an array of local amenities, including well-known retail stores, restaurants and bars. There is always something to do or see in this part of south west London and that's what makes it a truly exciting place to be.