Riverstone specialises in creating exceptional homes in London for the over 65s, and they have recently launched their first two prime London developments in Kensington and Fulham. These homes, which cater to retirement living, have been designed with community and a choice of lifestyle options in mind.
Quality of life and well-being sits at the heart of the Riverstone experience, and they aim to reinvent later living for the over-65's. The developments feature a collection of one, two and three-bedroom open-plan apartments with a range of amenities and well-being spaces, both indoors and outdoors, with Riverstone Kensington comprising 190 apartments and Riverstone Fulham featuring 161 apartments.
Family-friendly amenities are provided as an extension to the apartments, and residents have access to the library, bar, restaurant, cinema, spa and club room.
Additionally, all residents will be given a free membership to The Riverstone Club, which will allow them to have access to every Riverstone location. These developments are expected to extend to at least ten locations across the capital.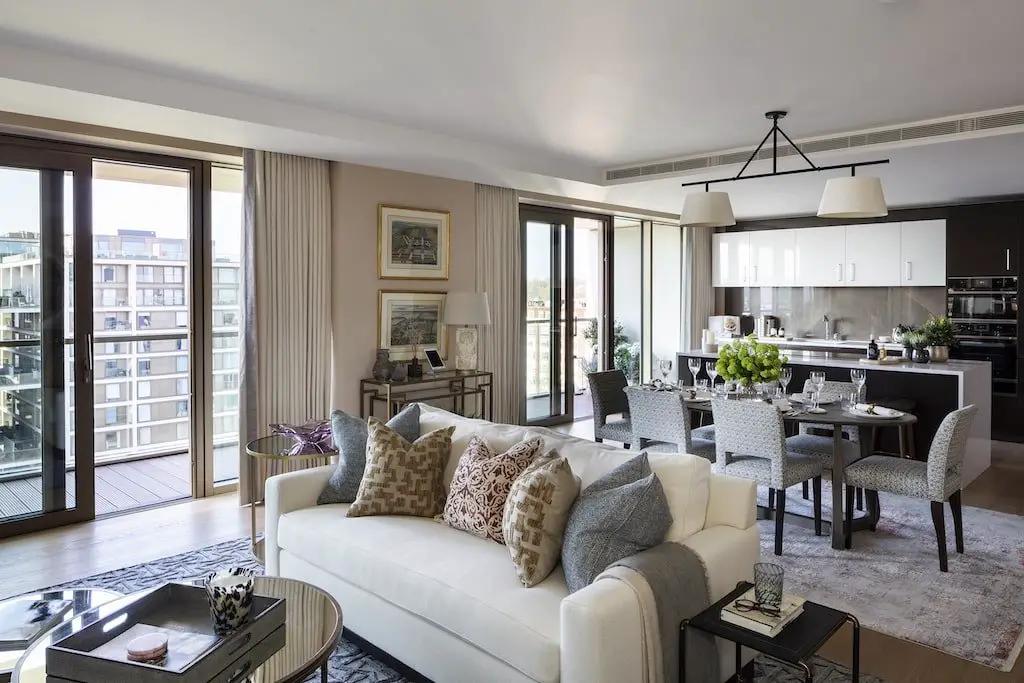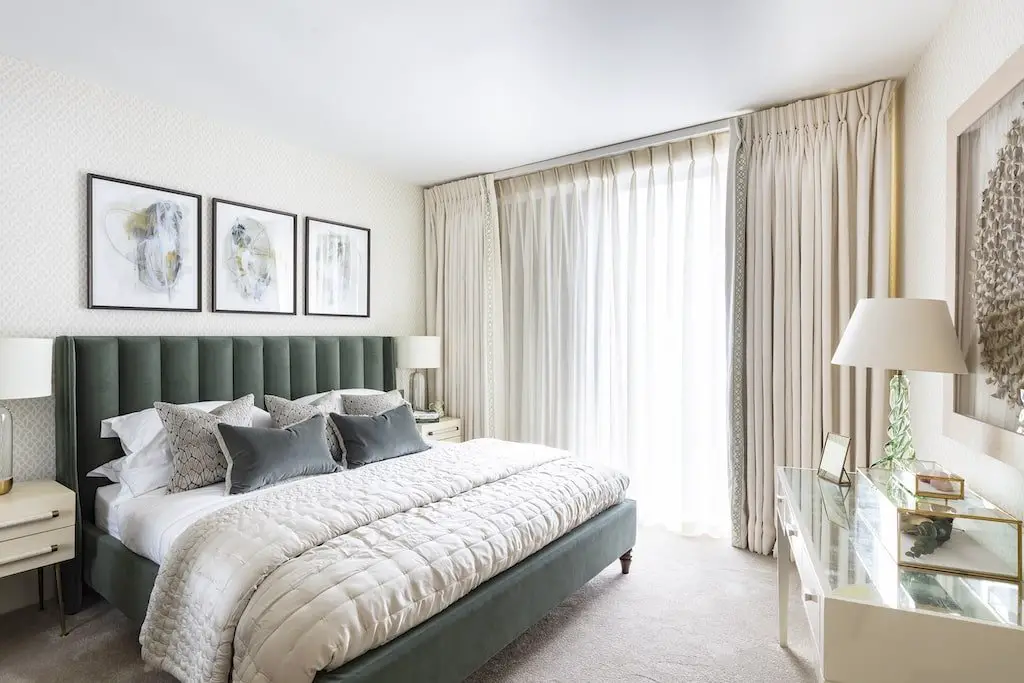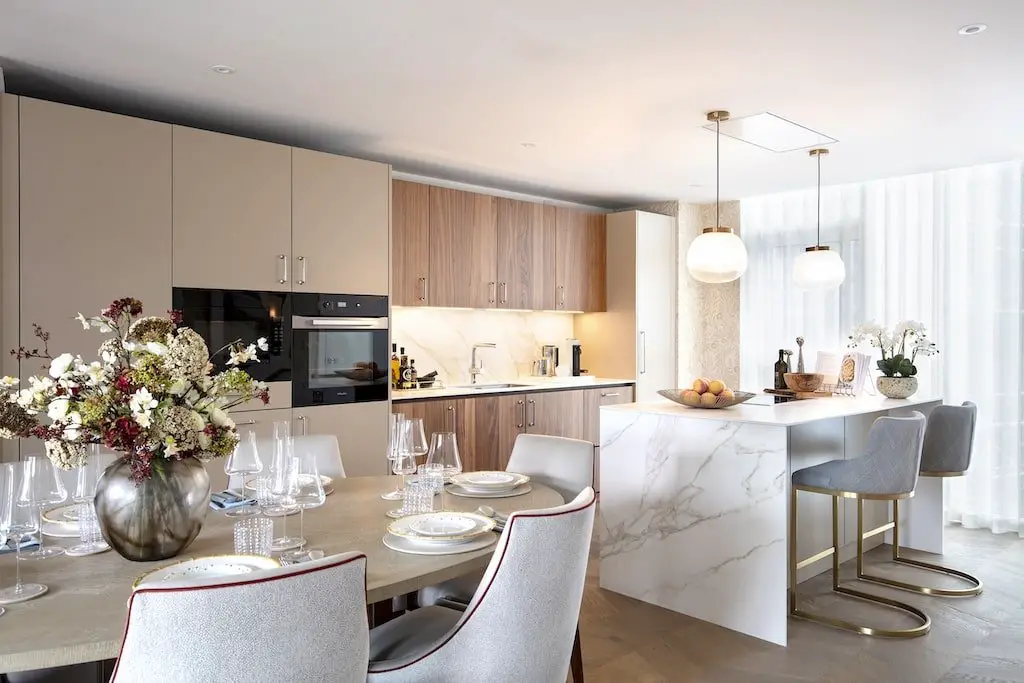 Penny Hughes, chairman of Riverstone, comments: 
"Riverstone excites me. We offer exceptional residential experiences and a place people can call home, offering safer living within a vibrant location and community so residents can live life their way.
"Over-65s relish living in Central London, in the neighbourhoods they know and love. Combine that with stylish apartments, all the exceptional amenities and hospitality services they require, and we believe we have created a compelling new ideal for people with years of enjoyable living ahead."
Riverstone wants to ensure that bespoke care is made available to those who may need it, so they have partnered with The Good Care Group, a highly regarded home care provider, to provide packages that will be tailored to every individual as required.
Riverstone has also appointed leading geriatrician Dr. Zoe Wyrko as its Well-being Director. Dr. Zoe Wyrko will ensure that the principles of living well, through good nutrition, lifestyle choices, staying active and maintaining a sense of purpose, are central to life at Riverstone.
Jason Leek, Chief Executive Officer at Riverstone, says:
"Riverstone will be a truly engaging and welcoming environment with our well-being team on hand to support residents as much or as little as they like.
"Drawing upon modern lifestyle medicine and mental health practices – all known to support longevity and well-being – we have built a bespoke and growing team of partners and experts to alter the perception of later living."
Riverstone Kensington is situated in one of the most sought-after areas in London. The development has been designed to mirror the grand townhouses and garden squares that give the district its elegant character. Most of the apartments and shared spaces enjoy views of the stunning landscaped gardens.
In a prime location on the north bank of the Thames, Riverstone Fulham has a generous riverside terrace and beautiful luscious gardens. The outdoor spaces are ideal for a morning or evening stroll, and many of the apartments have direct views of the river.
All of the apartments are thoughtfully presented and feature flexible and spacious living. They have also been delivered to a high specification and finish throughout. The interiors have been carefully designed and ensure quality is entwined with practicality.
Each apartment features sophisticated colour palettes and stone surfaces contrasted by rich walnut cabinets and brushed accents, creating a contemporary and classic finish. There is also bespoke and handcrafted joinery and state-of-the-art and fully integrated appliances – from premium brands including Siemens and Villeroy & Boch.
The bathrooms are generously sized and come complete with separate wet rooms. They have also been ergonomically designed with slip-resistant tiles and blended edges to prevent slips and trips.
Welcoming the local community and neighbourhood, a public restaurant and bar will also be part of both the Riverstone Kensington and Fulham developments. Fulham's restaurant will also provide scenic views, as it will be situated on the riverside.
Information suites now open and show apartment available to view
Riverstone Kensington and Riverstone Fulham information suites, with welcoming spaces designed by Bowler James Brindley, are now open.
To enquire about or arrange a private viewing at Riverstone Kensington, please call 020 8189 7244. Prices range from £1,115,000 to £3,000,000
To enquire about or arrange a private viewing at Riverstone Fulham, please call 020 7349 1911. Prices range from £860,000 to £3,000,000
For further details or to learn more about Riverstone and the team, please visit www.riverstoneliving.com