A focal point for the development, the newly-released apartments will overlook the beautiful gardens of the deconsecrated Grade II* Listed St Lawrence's Church on site, which is set to be reimagined with tranquil landscaping for residents and locals.
Uniquely located at the meeting point of the River Thames and River Brent, The Brentford Project will see the transformation of 11.8 acres in the very heart of the town. Alongside delivering 876 new homes, the major regeneration scheme will revitalise the southern half of the town's high street and reconnect it with the waterfront, establishing a thriving mix of dining, entertainment and shopping amenities and public spaces.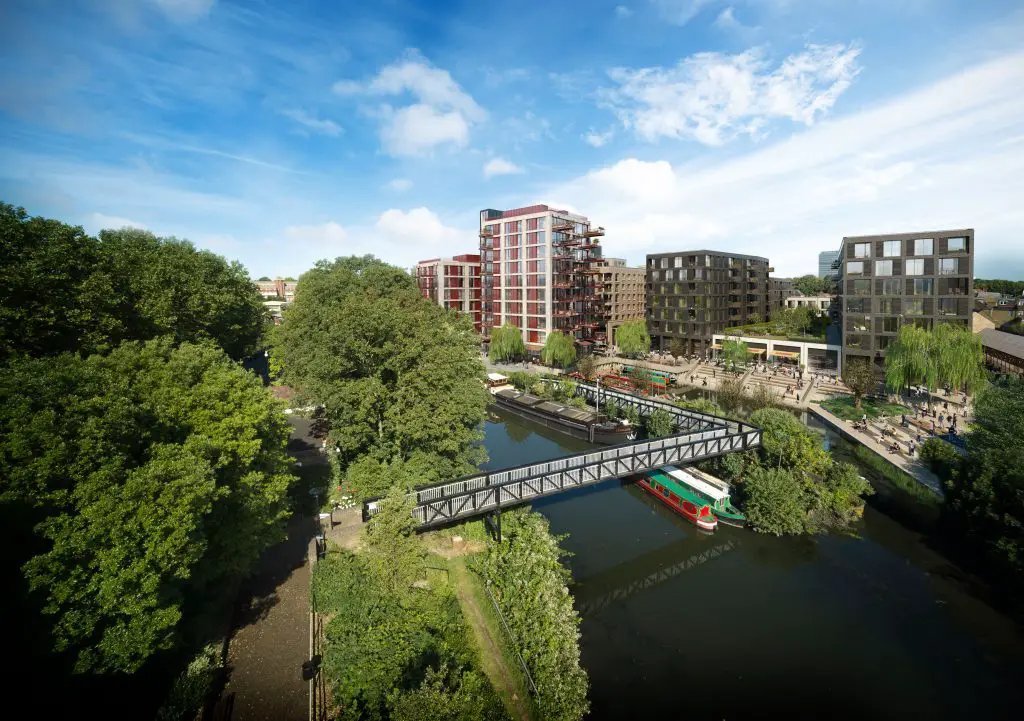 In comparison to its higher-profile neighbours, Brentford has previously gone unnoticed, despite its desirable riverside location, proximity to major business hubs and its superb connections across the capital and beyond. Spanning 11.8 acres across the southern half of the town's high street, developer Ballymore is revitalising the West London town centre with new retail, cultural, community and leisure spaces alongside 876 new homes and expansive new landscaped spaces. As a nod to the area's industrial past, a series of characterful yards and lanes will reconnect the high street to the river, where there's destined to be a new foodie hub with restaurants, cafés and pubs lining the waterfront. Extensions to the Thames path will also create new routes to walk by the water.
Despite its leafy position surrounded by the prized neighbourhoods of Chiswick, Richmond and Kew, Brentford itself is a powerhouse of business and creativity. The development is walking distance from the Great West Road, otherwise known as the 'Golden Mile', home to the UK headquarters of global titans including Sega Europe, Dell EMC, Sky Studios, GlaxoSmithKline and JCDecaux Group.
To the east, Chiswick Park hosts a suite of global, European and national corporations including Paramount, Sony and Starbucks. Creating a business community of its own, The Brentford Project already hosts classic car entrepreneur, Duke of London, and on-site bakery and restaurant, Rye by the Water with the future retail vision to include over 50 new shops, boutiques, restaurants and entertainment venues in order to create a new riverside destination in west London.
An important commuter corridor into central London, trains from Brentford to London Waterloo just taking 24 minutes, while nearby Boston Manor Underground station takes locals to Leicester Square within 32 minutes via the Piccadilly line. Heathrow Airport is also a mere 15-minute drive away by car for unrivalled international connections.
Jenny Steen, Sales Director at Ballymore, comments:
Prices at The Brentford Project's latest collection of homes start from £380,000. For further information on The Brentford Project, please visit: www.thebrentfordproject.com, or call the sales team on 020 3797 4875.