Tennis is the 5th most popular sport in the UK, and there were 500,397 attendees at Wimbledon in 2019. It is currently growing as a participant and spectator sport, and it has been played in England since 1877. For those that enjoy playing and watching this exciting sport, we have found two of the most luxurious developments in London that are near beautiful tennis courts:
Trent Park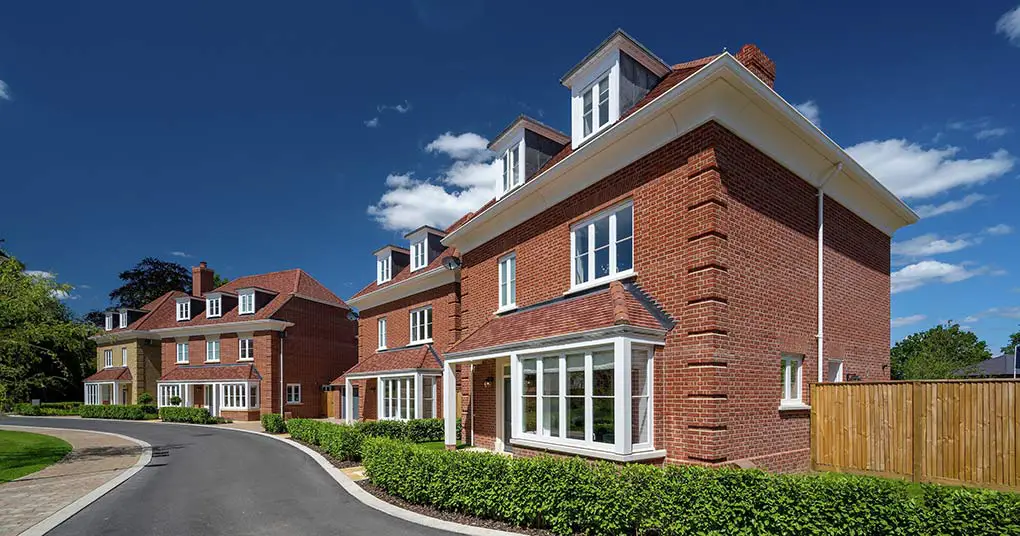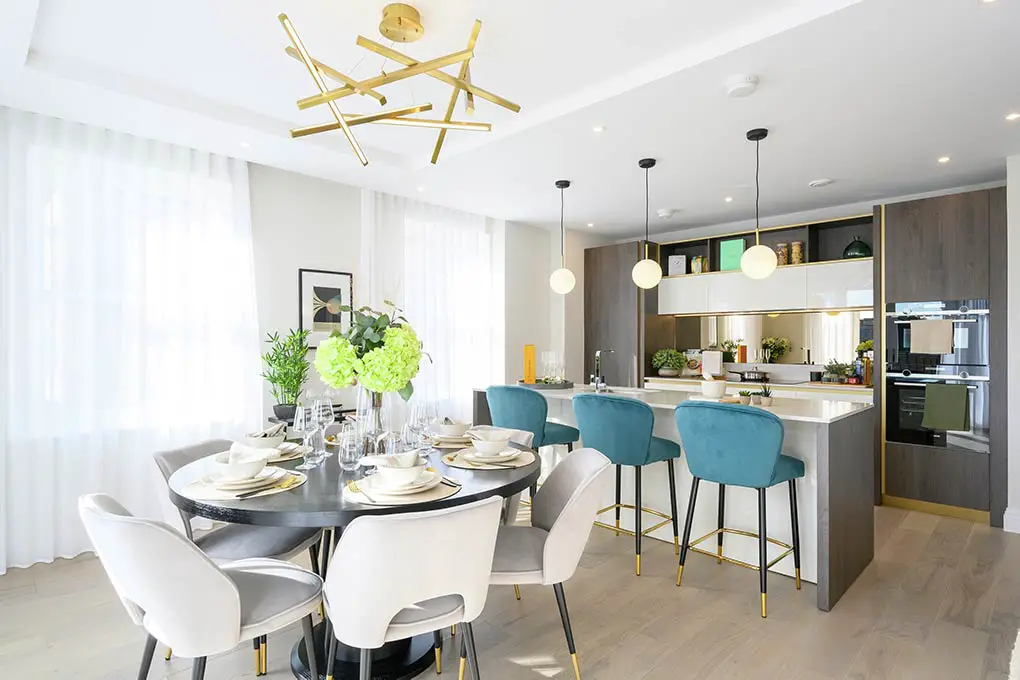 Trent Park is a stunning development by Berkley Homes, and it is situated in Trent Park, a large English country park. It features both luxurious exteriors and interiors and provides residents with the perfect balance between city and countryside living. The large green space that surrounds the development allows residents to be immersed in nature and outdoor facilities. Charming open-air tennis courts can be found on-site in The Lawn Club, and residents can enjoy playing the sport in one of the most stunning locations.
The local area, Oakwood, is family-friendly, affluent, and has good transport links around London. There are many other sports activities to take part in, aside from tennis, including Horseriding, Golf, and zip trekking at Go Ape.
Trent Park key features:
There are one, two, and three-bedroom apartments and two, three, four, and five-bedroom houses available
The Grade II listed buildings include the historic mansion house and orangery, and both of them will be restored and repurposed
Residents are provided with a variety of amenities, and at The Lawn Club, there is access to an open-air swimming pool, a state-of-the-art gym located in a beautifully restored orangery, and open-air tennis courts
A unique opportunity to own a home set in 413 acres of stunning parkland
Ideal for families, as some of the most renowned and aspirational schools in the UK are located in the development's surrounding area
Trent CE Primary School is located two miles away and Grange Park Prep School is only a seven-minute drive away
Assisted Move is also available at Trent Park and if you haven't yet put your existing home on the market, Berkeley will appoint three independent selling agents to value your existing property
Can reach King's Cross via nearby Oakwood station in just 26 minutes
Prices start at £565,000 for a one-bedroom apartment in Lyon House, and from £1,950,000 for a five-bedroom house at The Cooper Collection, with Help to Buy available on selected homes.
For more information, call Berkeley on 020 3797 8033 or visit www.trent-park.co.uk
The Mansions Wimbledon
Located just 2 miles from the All England Tennis and Croquet Club, The Mansions by Berkeley are at the heart of Wimbledon culture and on the doorstep of world-class facilities. The development is situated in Wimbledon and only minutes from Wimbledon Village. The Mansions is perfect for those who love tennis and want to be immersed in its culture.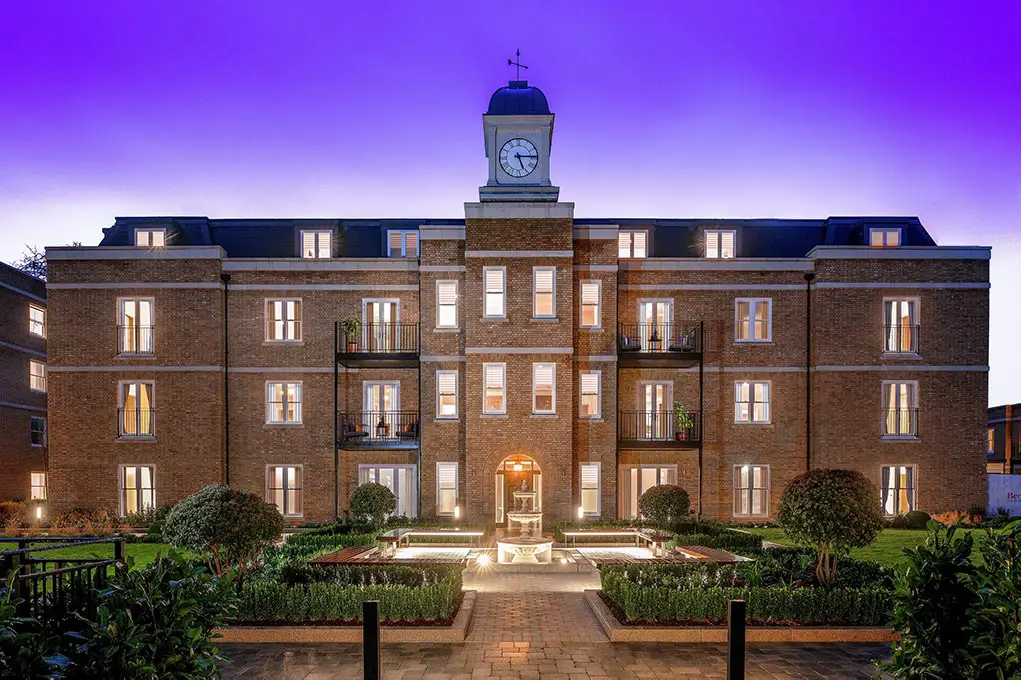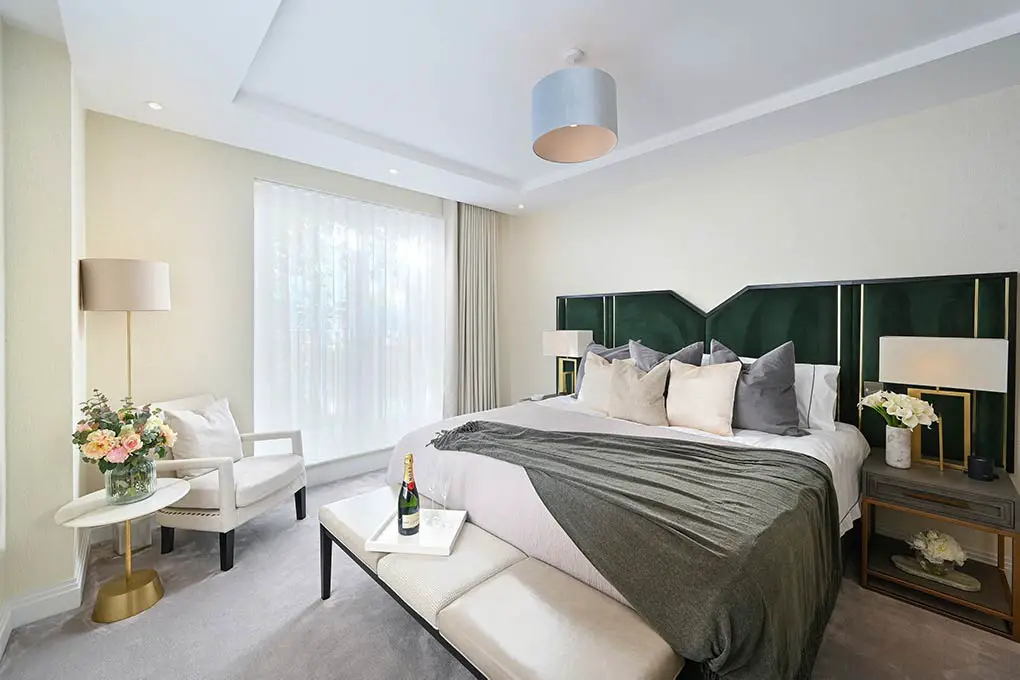 The Mansions key features:
Comprises spacious one, two, three, and four-bedroom apartments and penthouses
Open-plan living areas feature floor-to-ceiling windows and a private balcony or terrace
Nearby to the All England Tennis and Croquet Club, residents have access to incredible tennis courts and facilities
There are many hotel-style amenities, including secure underground parking, a concierge service, a residents' gym, and a private cinema
The classical 19th century inspired homes are set against a stunning backdrop of meadows and are arranged around a beautifully landscaped garden square
The garden square features a variety of flowers, herbs, and mature trees, and there is also a fountain centrepiece
Perfect for families, Wimbledon is home to some of the best schools in England, including King's College and Wimbledon High School
Only two homes remain, the two-bedroom apartment is priced at £1,440,000 and the three-bedroom apartment is priced at £1,375,000
For more information, call Berkeley on 020 8003 6139 or visit www.wimbledonhillpark.co.uk