Introducing this before and after House Renovation Project by Bradley Van Der Straeten, an awe-inspiring transformation marries contemporary design's beauty with bespoke architecture's functionality. A prominent feature of this project is the installation of two sizeable vaulted roof windows, which not only serve as a source of natural light but also create a striking visual appeal. The plywood sides of the vaults have been cleverly designed to open up the view, resulting in a dynamic and spacious dining area.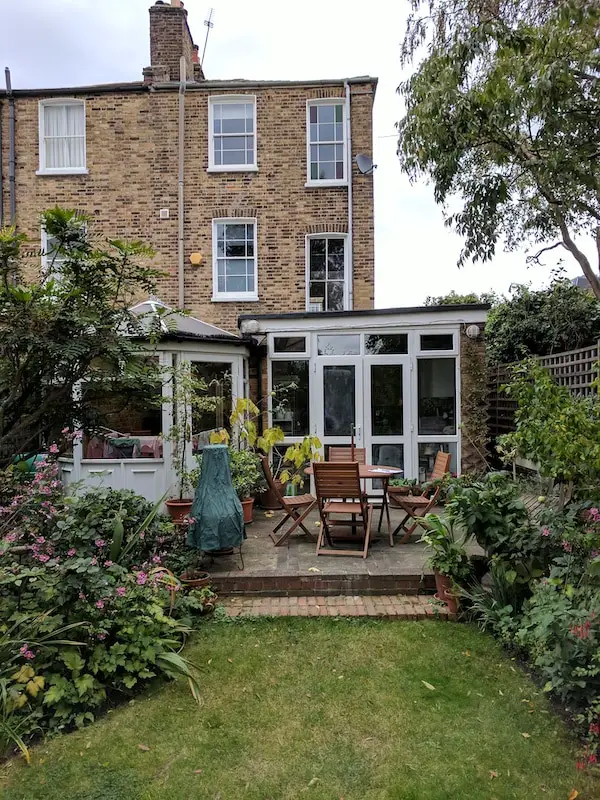 Continuing with the plywood theme, the fitted storage and bespoke dining bench on one wall face add a touch of elegance to the overall design. The project's external architecture comprises four brick blocks that have been meticulously stacked and stepped around the existing 'host' building, enhancing its aesthetic appeal.
The newly designed kitchen overlooks the dining space and features an exposed timber joist ceiling that exudes a rustic charm. The kitchen's natural light source is provided by another roof window located behind the timber joists. Unlike the vaulted roof windows, the light here creates a cosier and more atmospheric space by dappling through the timber joists.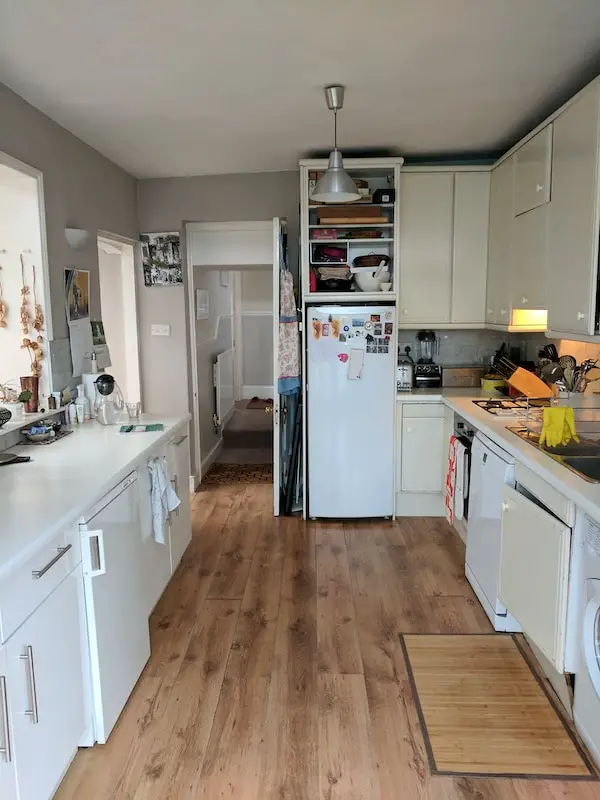 The Crittall doors serve as the entry point to the beautiful South-facing garden, providing easy access from the kitchen and dining areas. In summary, the House Renovation Project in the UK is a perfect blend of style and functionality, providing an exquisite living space that is sure to impress.
This remarkable property has undergone a significant transformation, with one of the most notable additions being the new side extension at the front. From the street, the extension may seem unassuming, but once inside, it creates ample space for a new triple-height staircase that floods the entire property with natural light. The staircase is defined by a handcrafted Oak swept handrail that gracefully sweeps up all three floors, adding a touch of elegance to the overall design.
Subtle modifications have been made to the existing areas of the property, including a new walk-in wardrobe in the master bedroom and a new study room above the kitchen. The external architecture of the project is characterized by a staggered ziggurat that wraps around the existing building. The new flat roofs are covered with a natural sedum roof, and swift boxes have been thoughtfully installed in the side elevation to welcome these rare birds once a year.
The new kitchen extension can be accessed underneath the striking staircase. The corridor linking the hallway and the kitchen conceals several cleverly designed storage spaces, including a cloaks cupboard, utility cupboard, clothes drying space, and a downstairs toilet with a unique arched ceiling.
One of the real pleasures of this project is the delightful contrast between the original spaces, featuring traditional covings and Georgian proportions, and the stunningly different kitchen extension. The overall design is an exquisite blend of old and new, seamlessly integrated to create an impressive living space that is sure to impress.
Before and After House Renovation UK Project Details