The Coach House renovation by Michael Kendrick Architects is an award-winning project that involves the creation of a stunning contemporary one-bedroom house on a small and constrained plot located within the Leamington Spa Conservation Area. The design is inspired by traditional coach houses in the area and is elegantly crafted to provide comfort to its elderly occupants without compromising on design quality.
Despite the challenges posed by the limited space, the Mill Lodge design successfully incorporates natural light and creates a sense of openness that connects the occupants to the surrounding environment. The architects have paid careful attention to the area's architectural traditions and neighbouring buildings, resulting in a thoughtful and respectful design that stands out as a beautiful addition to the community.
This clever intervention on an abandoned pocket of land at the end of the street has transformed it into a resilient, contemporary neighbourhood and a stunning family home. The project has received recognition from the RIBA awards jurors for its outstanding design and contribution to the Leamington Spa Conservation Area.
What type of property is a coach house?
A coach house is a type of property that has a rich history dating back to the 18th century. Originally, coach houses were used to house the horse-drawn carriages and horses that wealthy families used for transportation. They were typically located on the same estate or property as the main house and provided a space for the coachman and other staff to live.
In modern times, coach houses have been repurposed and reimagined for a variety of uses. They are now a popular type of property that offers a unique living experience. Coach houses can be found in various sizes and styles, from small one-bedroom properties to larger homes with multiple bedrooms.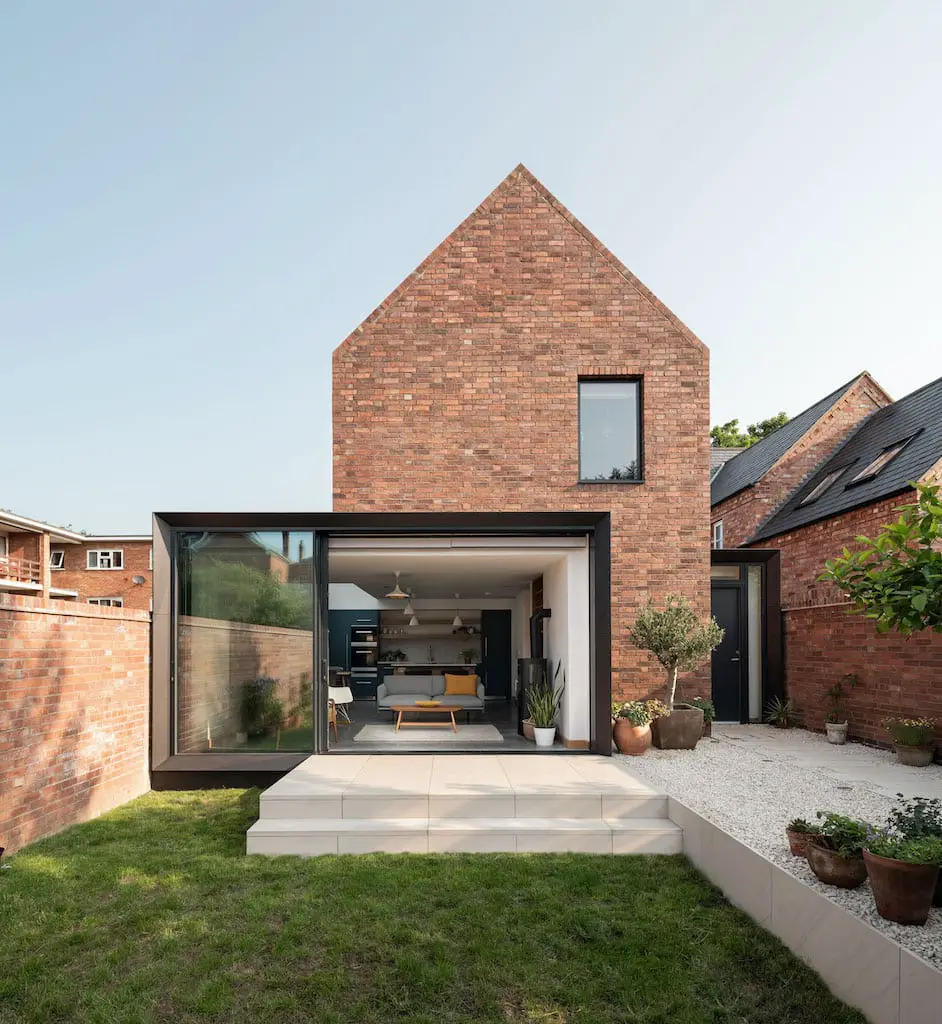 One of the key features of a coach house is its layout. Typically, coach houses have an open-plan living space on the ground floor that was originally used to store carriages. This space is now commonly converted into a living room, kitchen, or dining area. Upstairs, there are usually one or more bedrooms and a bathroom.
Coach houses often have unique architectural features, such as arched doorways, exposed brick walls, and high ceilings. These features add character and charm to the property and make it stand out from other types of homes.
Due to their unique design and history, coach houses are often sought after by homeowners looking for something different from the typical modern home. They offer a combination of history, character, and modern comfort that is hard to find elsewhere.
In recent years, coach houses have become more popular as a type of property to invest in. They offer a good return on investment due to their unique selling points and the fact that they are often located in desirable areas.