At Property London, we are thrilled to showcase the remarkable renovation project of Burrard House by Paul Archer Design. This Victorian Terraced House, situated in a location with limited outdoor space, has been masterfully transformed into a light-filled and deceptively spacious dwelling that beautifully connects with nature on multiple levels.
The primary goal of the family was to reduce the burden of their long commute and strike a balance between work, school commitments, and quality family time. As a result, they decided to downsize to a smaller home. Our team's key challenge was to remodel the house, creating a sense of openness while ensuring practicality was not compromised.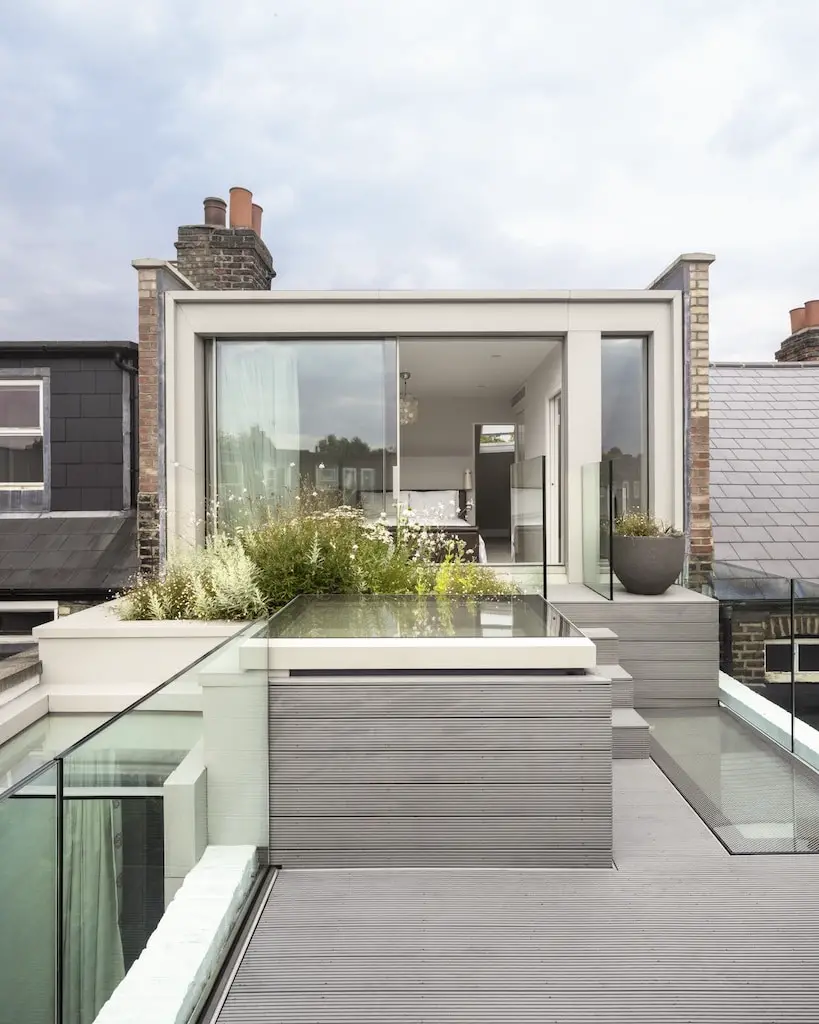 To achieve this, a side infill extension was added, featuring an uninterrupted ribbon of glass that stretches along the side infill and up the rear elevation, enclosing a charming niche on the first floor. This innovative addition dramatically enhances natural light levels while increasing the two-level floor area. The glass partition acts as a clear visual distinction between the existing property and the new extension.
Internally, the spine wall was repositioned to accommodate utility spaces in a central location, optimizing the overall floor plan. By removing a cramped rear reception room, a more spacious front reception area was created, seamlessly connected to an open-plan kitchen and dining space at the rear. The enlarged rooms, complemented by built-in storage and clean lines, create an illusion of grandeur, making the house feel significantly larger. The rear extension gracefully blends with the garden, and the sunken trampoline discreetly tucked away prevents any visual clutter.
Moving up to the first floor, the children's bedrooms have been given a playful touch with custom-made furniture, sparking joy and excitement. The rear bedroom's full-height window has become a sanctuary, offering surprising and delightful views for the parents.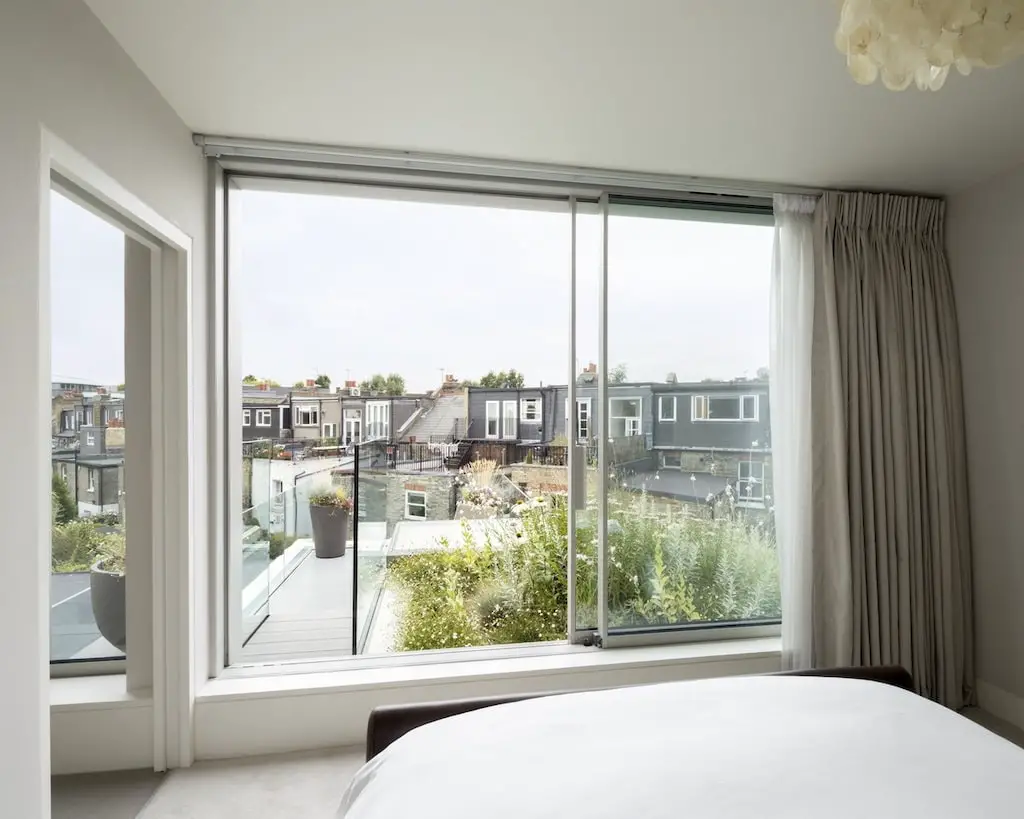 The loft conversion on the upper floor maximizes the flat roof over the rear closet wing. This transformation has resulted in a stepped terrace, providing a perfect spot for planting and gardening enthusiasts.
The master suite, occupying the converted loft space, is truly a haven for the homeowners. Large windows overlook the newly formed terrace, offering a peaceful retreat for weary parents. Built-in planters skillfully utilize the varying levels, creating additional garden space that effortlessly blurs the boundaries between the interior and the exterior. Not only does this integration enhance the aesthetics, but it also brings immense health benefits.
At Property London, we are delighted to share the story of Burrard House, a remarkable renovation that celebrates light, space, and nature. Paul Archer Design's expertise has transformed a seemingly typical Victorian Terraced House into a great home that perfectly balances functionality and openness, providing an oasis of tranquillity for its residents.
| | |
| --- | --- |
| Architects | Paul Archer Design |
| Project Budget | £400,000.00 |
| Completion | 2018 |