From the reign of Henry VIII, Deptford has stood as an emblem of British maritime might. Established over 500 years ago as a formidable naval shipbuilding hub by the Tudor king himself, this ancient London neighbourhood is now ushering in a new era, fuelled by culture, history, and modernity. And now, as the area flourishes, Peabody New Homes is gearing up to unveil Frankham Walk, a contemporary residential development, cementing Deptford's standing as one of the city's most dynamic locales.
Frankham Walk promises to be more than just a collection of homes. It is an embodiment of Deptford's transformation. This modern development consists of 4 one-bedroom, 9 two-bedroom, and a three-bedroom apartment, all designed to optimise space, natural light, and adaptability. The sleek kitchens blend handless stone grey and dark blue units with pristine white quartz worktops. To enhance the cohesive design ethos, Bosch appliances are seamlessly integrated. Bathrooms, detailed in chrome, juxtapose modernity with functionality. Plus, outdoor enthusiasts would revel in each apartment's private outdoor expanse, with a few units boasting dual terraces.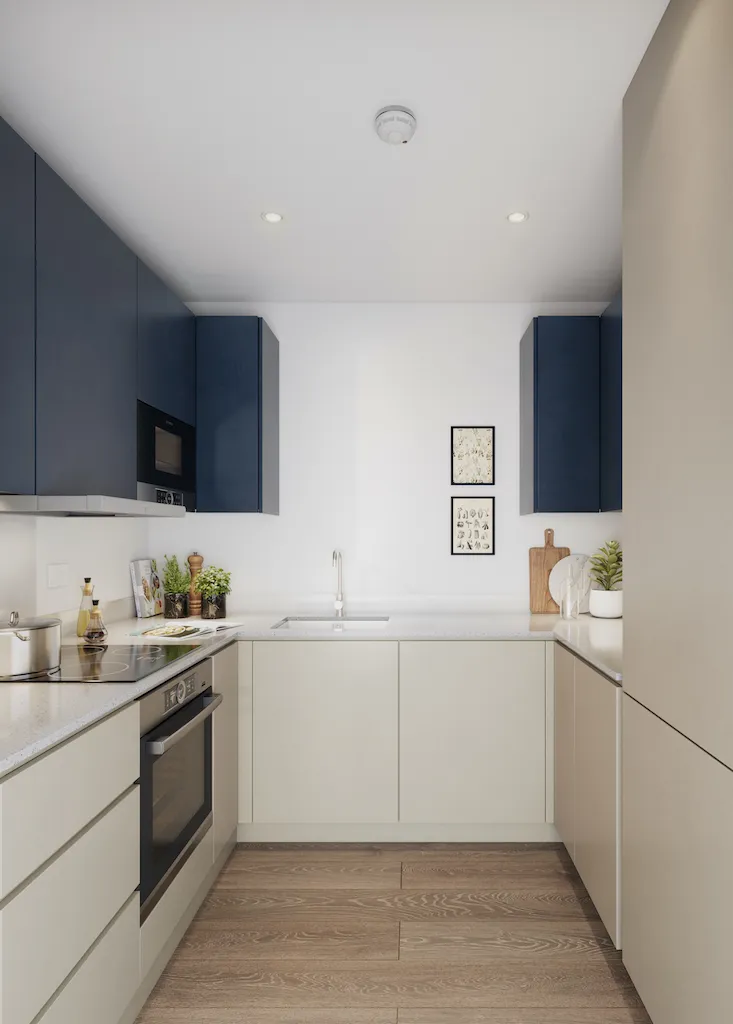 Reflecting on the significance of Frankham Walk in the borough's renaissance, Terence O'Connor, Head of Sales and Marketing at Peabody New Homes, notes, "Following more than a decade's worth of regeneration projects in Deptford, Frankham Walk emerges as an inviting prospect for buyers, beckoning them to the heart of one of London's burgeoning cultural hubs."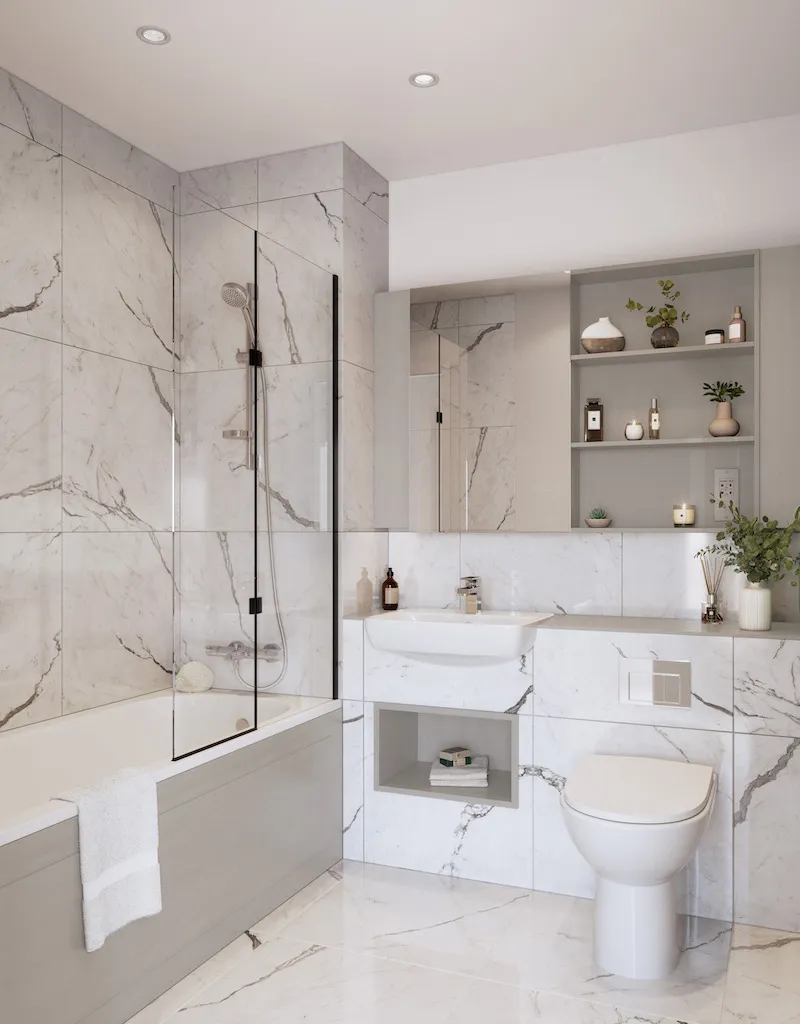 The appeal of Frankham Walk is not limited to its apartments. Its surrounding milieu is an eclectic blend of the arts, history, and gastronomy. Deptford's spirited art scene boasts local galleries like Deptford Does Art and the no format Gallery. For theatre and music aficionados, The Albany and the Laban Theatre remain the top picks. If a deeper dive into history beckons, Greenwich, with its treasured museums like the Cutty Sark, National Maritime Museum, and the Royal Observatory, is just a short jaunt away.
Location
Deptford's culinary and shopping scene, too, is remarkably diverse. Deptford Market Yard, reviving the 1960s railway arches, stands as a testament to the area's commitment to local businesses. Just steps from Frankham Walk, this market offers a smorgasbord of fresh produce and gourmet delights. From the 90 unique concoctions at Little Nan's Bar to the craft beer rotation at SALT Deptford, epicurean adventures are plentiful.
Green spaces, often the lungs of urban locales, abound around Frankham Walk. The adjacent Ferranti Park links to the scenic Waterway Link, providing an 8-mile stretch ideal for walks and cycles. For a grander spectacle, Greenwich Park, overlooking the Thames, spans 73 hectares of floral splendour and verdant expanses.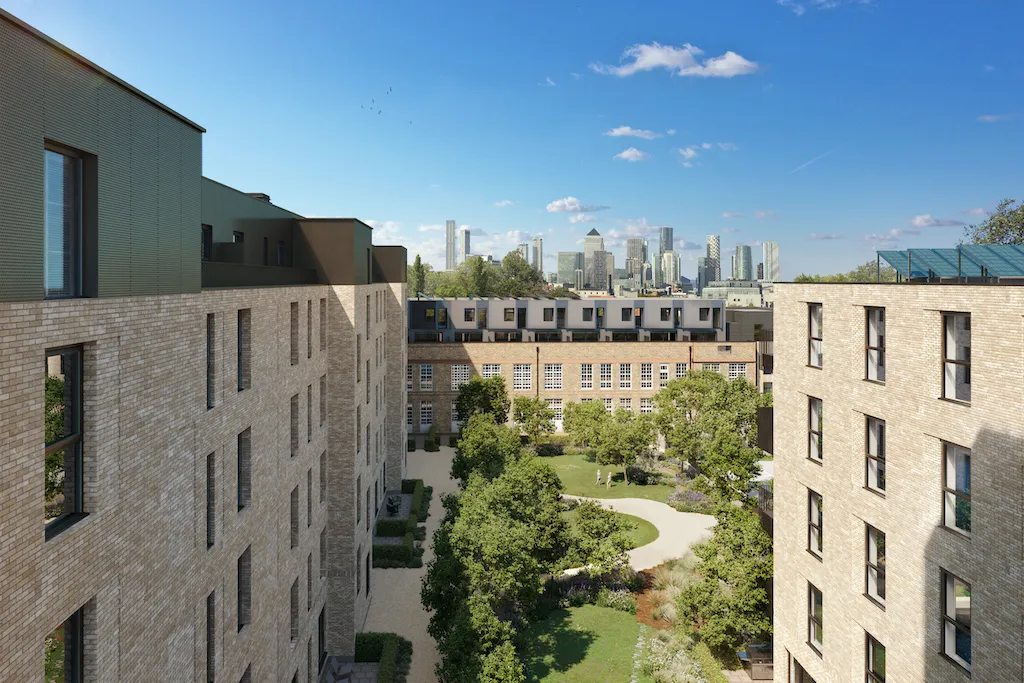 Commute-wise, Frankham Walk's Zone 2 location is perfect for city professionals. Deptford station and Deptford Bridge DLR, offering swift connections to London Bridge, Farringdon, and Canary Wharf, are within walking distance. Additionally, the Thames Clipper offers a serene boat commute from nearby piers.
Prices
Frankham Walk's pricing structure aims to welcome a diverse range of Londoners. Prices start from £102,500 for a 25% share of a one-bedroom apartment. Prices start from £102,500 for a 25% share of a one-bedroom apartment and from £135,000 for a 25% share of a two-bedroom apartment. The three-bedroom home at Frankham Walk is currently priced at £175,000 for a 25% share. For more information visit, Frankham Walk.